14 teams to fight for the title at the Men's Mediterranean Handball Confederation (MHC) Championship (U17)
21 Apr. 2023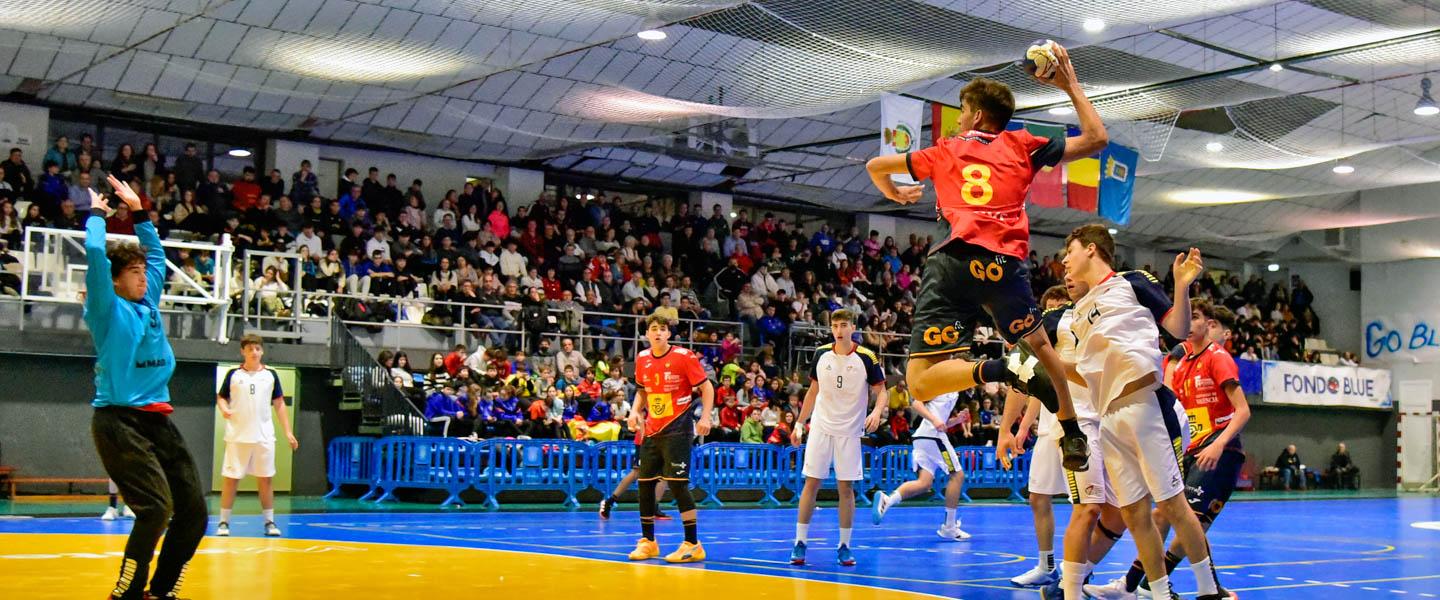 Spain will return to try and defend their crown at the Men's Mediterranean Handball Confederation (MHC) Championship (U17), which will take place in Hammamet, Tunisia, between 23 and 30 April, with 14 teams entering the fray to try and secure the title.
After nine teams took part in the competition last year, there has been a considerable uptick in the event in 2023 for the 19th edition of the Men's Mediterranean Handball Confederation (MHC) Championship (U17), with 14 teams slated to play in this edition.
Teams from three continents will try and secure the big prize, with Africa, Asia and Europe represented. The majority of the contingent will come from Europe, with eight sides signing up for the challenge – Croatia, France, Greece, Italy, Montenegro, Romania, Spain and Türkiye – while four African sides – Algeria, Egypt, Morocco and hosts Tunisia – and two Asian sides – Kuwait and Saudi Arabia – complete the card.
The 14 sides entering the competition will be divided into two groups of seven teams after a draw that is due to take place in Hammamet, Tunisia, on Saturday, 22 April, with the top two sides in each group progressing to the semi-finals.
Each match will be divided into three periods, with each period having 15 minutes. In each period, the team which scores the largest number of goals receives one point. In case of a draw in a period, each team receives 0.5 points. At the end of the game, the winner – the team which has the most points – will be awarded two points in the ranking of the group.
The reigning champions are Spain, which delivered an excellent game against Egypt in the final last January, taking a clear win.
Photo: Handball Federation Spain