Two berths for the European Poland/Sweden 2023 play-offs set to be awarded this week
05 Jan. 2022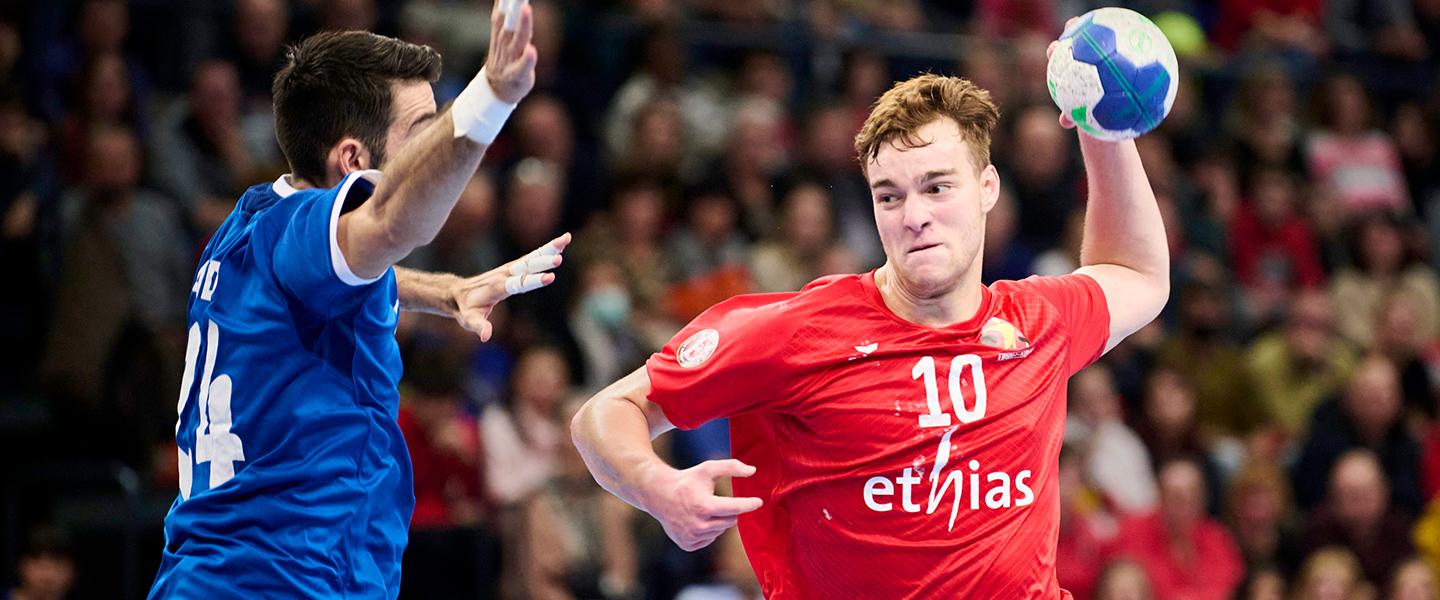 The 28th edition of the IHF Men's World Championship is just over 370 days away, with 29 berths ready to be taken by the sides who are entering the qualification phase.
Only hosts Poland and Sweden as well as reigning champions Denmark have earned safe passage to the competition so far and with the throw-off getting closer and closer, teams will be vying for one place at the table.
Ten games will take place this week in the Qualification Phase 1 for European teams, after in Group 2, Finland and Estonia have clinched the European play-off berths in a round-robin tournament, which also featured Great Britain and Georgia, in November.
Two more berths will be handed this weekend, as the Group 3 round-robin tournament is played in Cluj-Napoca, Romania from 7 to 9 January.
The hosts, who are led by legendary Spanish coach Xavier Pascual, welcome Cyprus, Israel and Moldova, and will be looking to return to the IHF Men's World Championship for the first time since 2011. 
 

They will be strong favourites to progress to the next phase of the qualification, as Cyprus only won two of the last 15 matches in the IHF Men's World Championship Qualification Phase, while Moldova make their debut in this phase of the competition.
Romania have also beaten Cyprus twice in the qualification for the 2015 IHF Men's World Championship, while also recording three wins in three games in the last nine years against Israel.
Group 1, the only one which is played in a home/away system, has four games scheduled this week, as Greece will be looking to edge closer to a play-off berth, after defeating both Turkey and Belgium in the first games, in November.
A double-header against Kosovo is looming now, with the first leg scheduled in Prishtina on 5 January, while the second is due to be played in Heraklion, on 9 January.
Right wing Dimitrios Tziras was instrumental for Greece in the first two games, scoring 14 goals, but Kosovo have also been no pushovers, drawing against Belgium 28:28 and losing by only two goals against Turkey, 23:25.
Turkey are second in the standings, with two points after their win against Kosovo, and will now face Belgium in a double-header, on 5 and 8 January.
Two positive results would also send Turkey on a path to the play-offs, for the second consecutive time, after they progressed from the Qualification Phase 1 of Egypt 2021, with a 33:24 win against Belgium.
The remaining two play-off berths will be decided in Group 4 in a round-robin tournament, which will take place in Torshavn from 14 to 16 January. The hosts, the Faroe Islands, will lock horns with Latvia, Italy and Luxembourg, looking for their best-ever result in the IHF Men's World Championship Qualification Europe – Phase 1.
More information on the 2023 IHF Men's World Championship Qualification Europe – Phase 1 can be found here. 
Photo: Union Royale Belge de Handball