Powerhouses to battle for titles at the Asian Games
22 Sep. 2023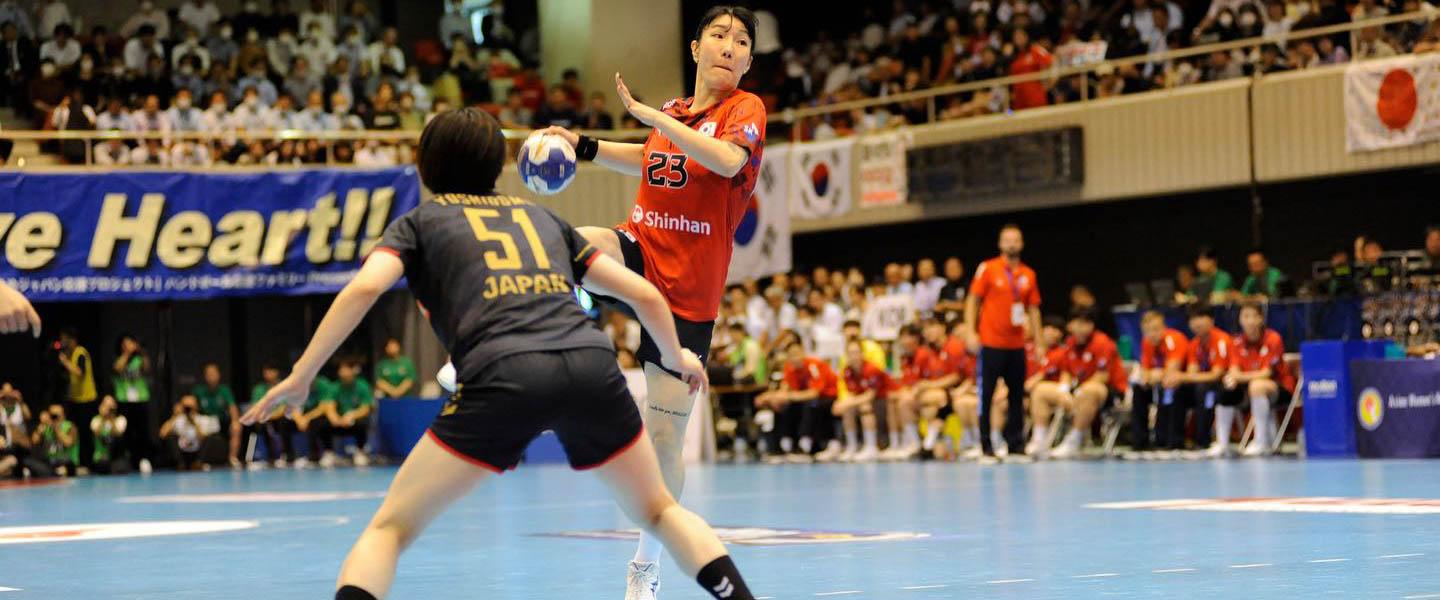 The 19th edition of the Asian Games will start on Saturday 23 September, in Hangzhou, the People's Republic of China and handball will be once again on the menu, for the 11th time in a row, with both a men's and a women's competition scheduled.
Hangzhou 2022 will finally take place, after the 2022 Asian Games were postponed last autumn, due to the COVID-19 pandemic, but everything is in place now, as the Zhejiang Gongshang University Sports Centre and Zhejiang Normal University Xiaoshan Gymnasium are ready to host the two competitions, which will start on Sunday 24 September, and finish on Thursday 5 October.
The last time around, Qatar swept their opponents, including Bahrain in the final, which went to extra-time, clinching the gold medal with a 32:27 win in the men's competition, while the Republic of Korea also did not drop a match to win the trophy.
Qatar will be looking to add their third trophy in a row in the men's competition this time around, as they headline a star-studded line up of the continent, with 13 teams ready to take the challenge in Hangzhou.
There are three groups of three teams each and one group of four teams, with the top two sides in each group progressing to the main round. Title favourites and reigning champions Qatar were drawn into Group B, alongside the Republic of Korea and Hong Kong, while the hosts, People's Republic of China, are in Group A, alongside Kuwait and Thailand.
Another favourite, Bahrain, are in Group C, alongside Uzbekistan and Kazakhstan, while Saudi Arabia, the Islamic Republic of Iran, Mongolia and Japan are in Group D, the one which looks the most balanced.
The first two teams will make the main round, with the top two placed teams in each main round group progressing to the semi-finals.
Seven of the eight editions of the women's competition have been won by the Republic of Korea, with the sole exception being the People's Republic of China, which clinched the trophy in 2010, when the competition was also held on Chinese soil, in Guangzhou.
Nine teams entered the fray, being divided into two groups, with the first two sides in each group progressing to the main round. The Republic of Korea are once again the big favourites, after clinching the gold medal at the 2022 AHF Asian Women's Handball Championship, as well as securing a place at the Paris 2024 Olympic Games, after sweeping their opponents in the Asian Qualification Tournament.
The Republic of Korea, who have secured a medal in each of the editions they took part in, face Kazakhstan, Thailand and Uzbekistan in the preliminary round in Group A, while Group B see the hosts, China, take on Japan, India, Hong Kong and Nepal.

Photo: Japanese Handball Association