President's Cup: Qatar ease past Chile for cup final spot
19 Jan. 2019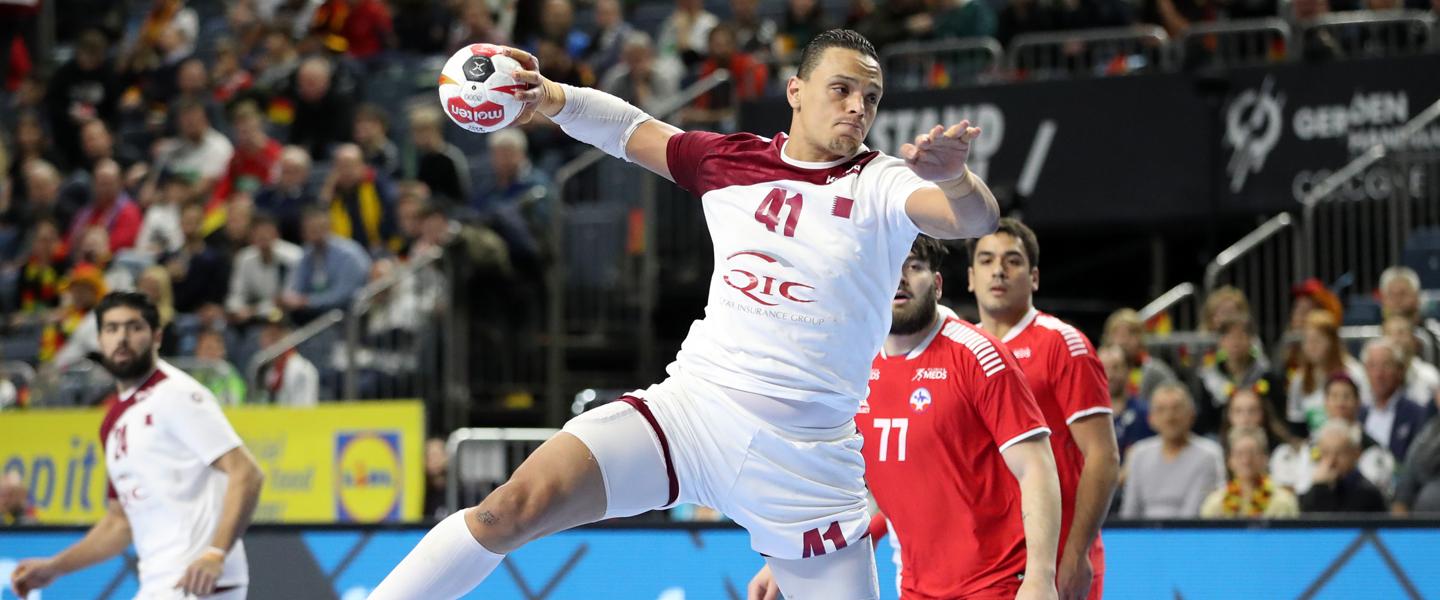 2015 World Championship runners-up Qatar made it through to another IHF final after beating Chile in their 13-15th placement match today in Cologne, but it will be for 13/14 place in the President's Cup tomorrow, and not gold, against Russia.
Chile vs Qatar 27:37 (11:21)
With the Asian side 10 goals up at half-time, the result of this match was never in doubt in the second period as Valero Rivera's Qatar side turned on the style against Chile early on. The second half was more even as Chile came back, but they could only come within six goals (30:24 – 50th minute, 31:25 – 53rd).
The South Americans will now play FYR Macedonia for 15/16 place tomorrow, knowing whatever the result it will be their best-ever finish at a world championship and while that represents real global progress for Matteo Garralda's side, his team were disappointed at their failure to perform to their usual standards against Qatar.
"We created a lot of good situations but in the first half Qatar's goalkeeper Danijel Saric saved a lot of shots," said Chile's Sebastian Ceballos. "We could not play a good defence, so our goalkeeper could not play very well too, but in the offence, we did not have so many problems.
"In the second half we played much better with more spirit and this is the 'real' Chile," he continued. "The respect and the cheering for us by the Chile fans is an experience we will never forget."
For Qatar, overall, Germany/Denmark 2019 has been a disappointment in terms of overall ranking, but they will seek to end their journey on a positive note, of which the coach saw glimpses of on court today.
"We are happy about our victory and the job we did," said Rivera after the match. "We played excellent in the attack and not bad in defence: 6vs6 or 7vs6 – we did not have any problems."
Youssef Ali top-scored for the Qataris with eight goals while Erwin Feuchtmann grabbed seven strikes for Chile.
hummel Best Player of the Match: Frankis MARZO (QAT)