Puerto Rican Handball Federation launches educational webinar series
13 May. 2020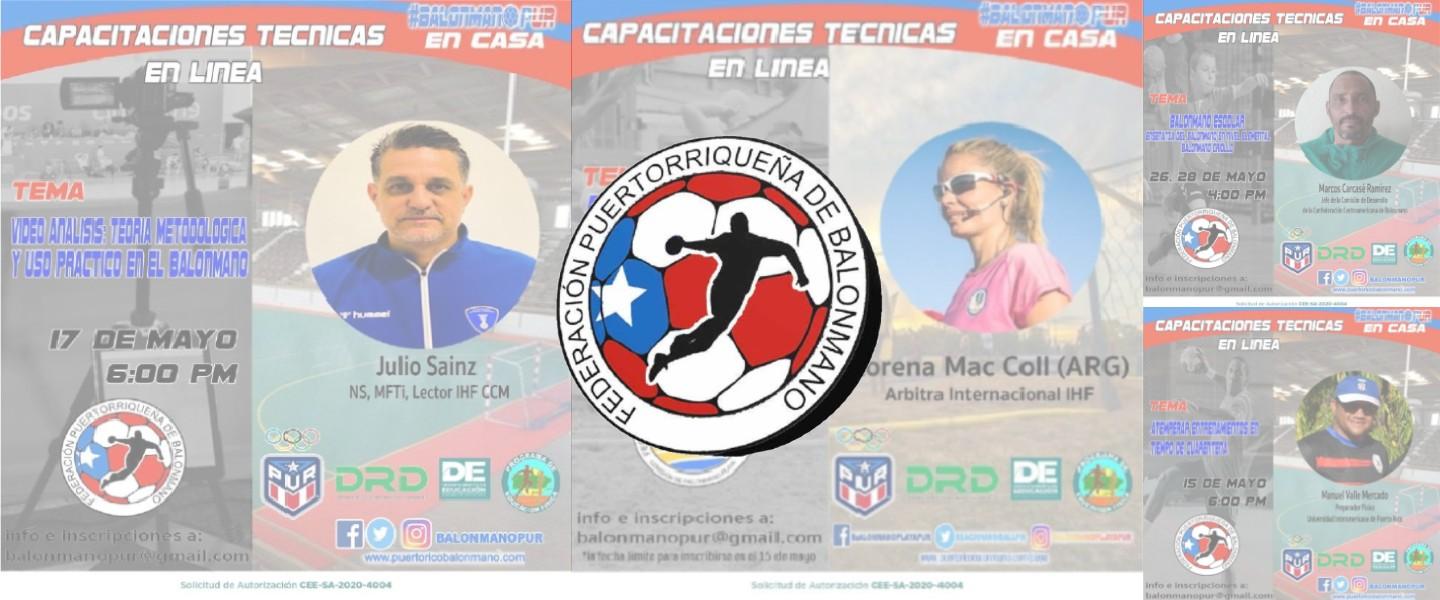 Handball federations around the world are adapting to the lockdown situation resulting from COVID-19, which has seen on-court activities be placed on hold almost everywhere in the world. The Puerto Rican Handball Federation (PHF) is no exception, as they have launched a series of educational webinars featuring a range of experts from the region. 
The webinars began in April and will continue throughout May, with a variety of topics covered, including training techniques and management, sports psychology, and administration for clubs and other organisations. In addition, there are talks for players, referees and physical education teachers, among others. 
"These activities are designed so that people interested in learning, improving and updating their knowledge in the different fields of handball in Puerto Rico have the opportunity to do so remotely and [while] respecting the rules that COVID-19 has forced us to adopt, so that when we return to the adapted normality that we hope will arrive soon, we will be in a better position to continue developing our sport," wrote PHF Secretary General Tomas Gomez. 
 
The lecturers are from Puerto Rico and beyond. So far, webinars have included talks from Chile head coach and 2005 world champion with Spain Mateo Garralda, USA junior national team coach and IHF lecturer Julio Sainz and Argentinian beach handball referee Lorena Mac Coll. In addition, topics concerning physiotherapy and coaching children have been featured. 
Alongside the webinars, the PHF have also recently announced the creation of an 'Immortals' gallery, where the history of handball in Puerto Rico will be depicted. The PHF have created a commission to see the project through. 
More information on handball in Puerto Rico and the activities of the PHF can be found on the official website of the federation. 
PHOTO: Puerto Rican Handball Federation