President's Cup Group II: Tunisia and Paraguay face off for second place
12 Dec. 2021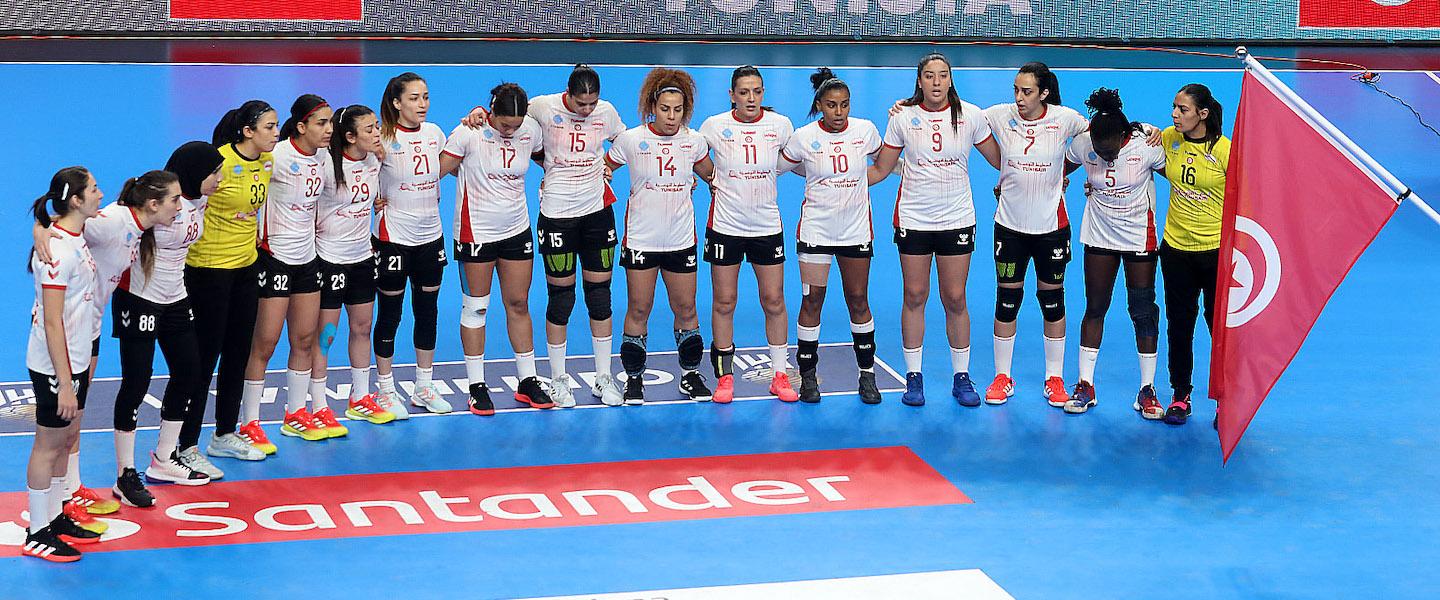 Slovakia have won Group II and earned a ticket for the President's Cup final thanks to being awarded a 10:0 victory against PR of China while Tunisia and Paraguay clash in Llíria on Sunday for second place in the group.
PR of China vs Slovakia 15:00 CET (match cancelled) 0:10
Following the news on Thursday (9 December) that China had decided to withdraw from Spain 2021 due to a COVID-19 case in their delegation, Slovakia have been awarded this match with a 10:0 forfeit win.
Tunisia vs Paraguay 17:30 CET
With both teams tied at two points before the final game of the group, it will be one of the most important matches at Spain 2021 for both Tunisia and Paraguay, as this game will decide who finishes second in Group II.
If Paraguay win, they will be the second-placed team in this group and will feature in the 27/28 placement match. 
Tunisia have lost 11 of their last 12 games at the IHF Women's World Championship, and will need at least a draw to finish second, as they are tied on points with Paraguay, albeit with a better goal difference, +6, to 0.
A four-day rest will also work in the African team's favour, as they had a bye day on Friday, when Paraguay faced Slovakia and conceded a 27:33 loss, despite giving the European side serious competition for the first 45 minutes of the match.
"We will work harder and harder to reach the level of other teams, for example, what Slovakia did on the court against us, because this is the way we can get even better," said Paraguay's coach Nery Vera.
The South American side have had mixed results against African teams in the competition, conceding two losses, 12:37 against Angola in the preliminary round at Serbia 2013, and another 28:32 loss against Angola in the same phase of the competition at Germany 2017, while winning against Algeria, 29:19, in their clearest win yet at the IHF Women's World Championship, at Serbia 2013.
In three editions at the world handball flagship competition, Paraguay have enjoyed six wins, and the South American side can tie their record two-win tally in an edition provided they secure a positive result against Tunisia.
Line player Sabina Fiore (21 goals), centre back Maria Fernandez and right wing Fatima Acuna (20 goals each), will once again be indispensable for Paraguay, as they have combined for 62 of their team's 109 goals, or 56.8% of Paraguay's goals at Spain 2021.
On the other hand, Tunisia will need to improve their defence, as they have conceded at least 31 goals in each of their four games at Spain 2021, a feature that was also underlined by coach Moaz Ben Amor.
The team that finish second will play in the 27/28 placement match, facing the second-placed team from Group I, while the third-placed side will feature in the 29/30 placement match.
Photo: RFEBM / J. Navarro