Hosts start strong at IHF Trophy – Oceania
13 Aug. 2019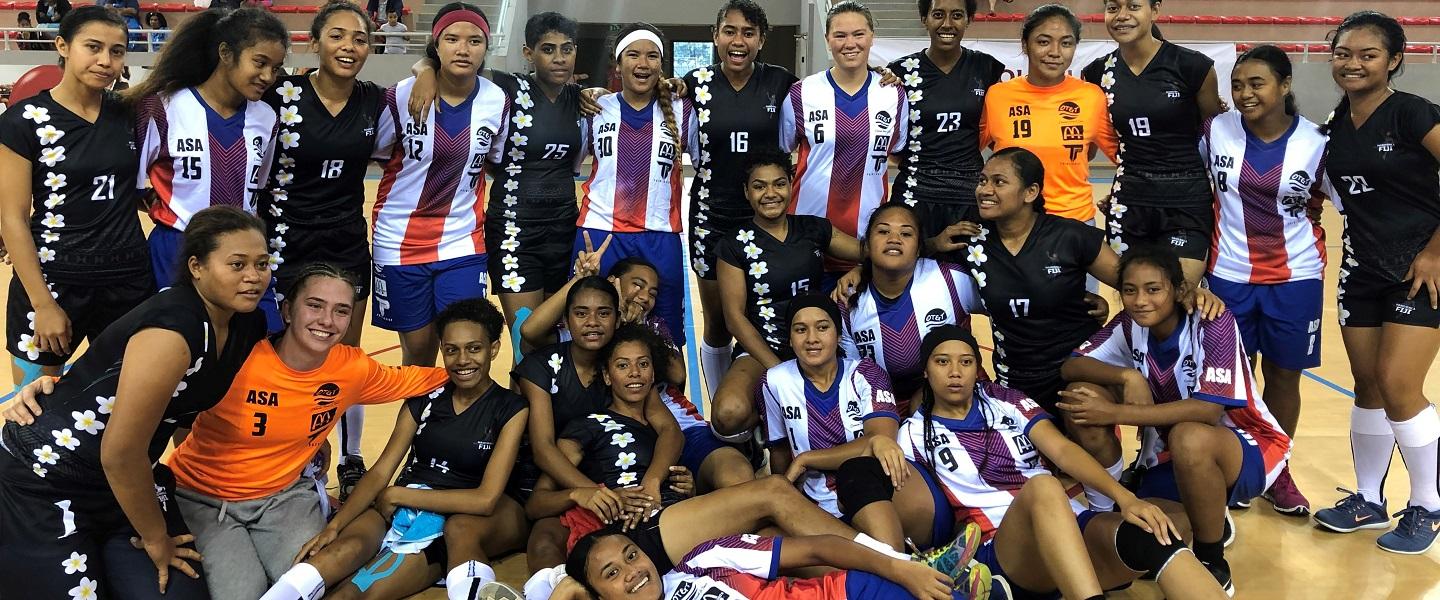 New Caledonia have had an overwhelmingly strong start to the IHF Trophy – Oceania currently underway in Païta. In both the U19 and U17 competitions for women's teams within the region, New Caledonia have recorded decisive wins in all of their matches. 
On the opening day, Sunday August 11, New Caledonia opened the U17 championship with a 42:9 victory over Fiji, who are playing their first international women's indoor tournament. The U19 side followed with a 58:5 win versus Papua New Guinea. 
The first full day of matches on Monday August 12 saw another two wins for New Caledonia, when they defeated Australia 35:13 in the U17 category and New Zealand 44:11 in the U19 championship. The results against what have traditionally been two of the strongest nations within Oceania highlight the positive developmental work of the handball academy operated by the French Federation within the small French territory. 
Earlier on Monday, Tahiti earned their first victory in the U17 tournament, beating Fiji 22:11. Also in the U17 championship, New Zealand won 27:6 versus Papua New Guinea. 
In the other U19 matches on day two, American Samoa earned a 23:10 win versus Papua New Guinea and Australia beat Fiji 39:6. 
The IHF Trophy – Oceania will continue with a further four days of competition, at the end of which the winners will be decided based on points gained in the round-robin system. Considering their results so far, New Caledonia appear in a strong position in both age categories. 
The winners of each age category will progress to the IHF Trophy – Intercontinental Phase.
RESULTS (Competition days one and two)
Youth competition 
NCL vs FIJ    42:9
FIJ vs TAH    11:22
NZL vs PNG  27:6
AUS vs NCL  13:35
Junior competition
NCL vs PNG  58:5
PNG vs ASA  10:23
AUS vs FIJ     39:6
NZL vs NCL   11:44