Japan triumphant at 17th AHF Asian Men's Junior Championship
25 Jul. 2022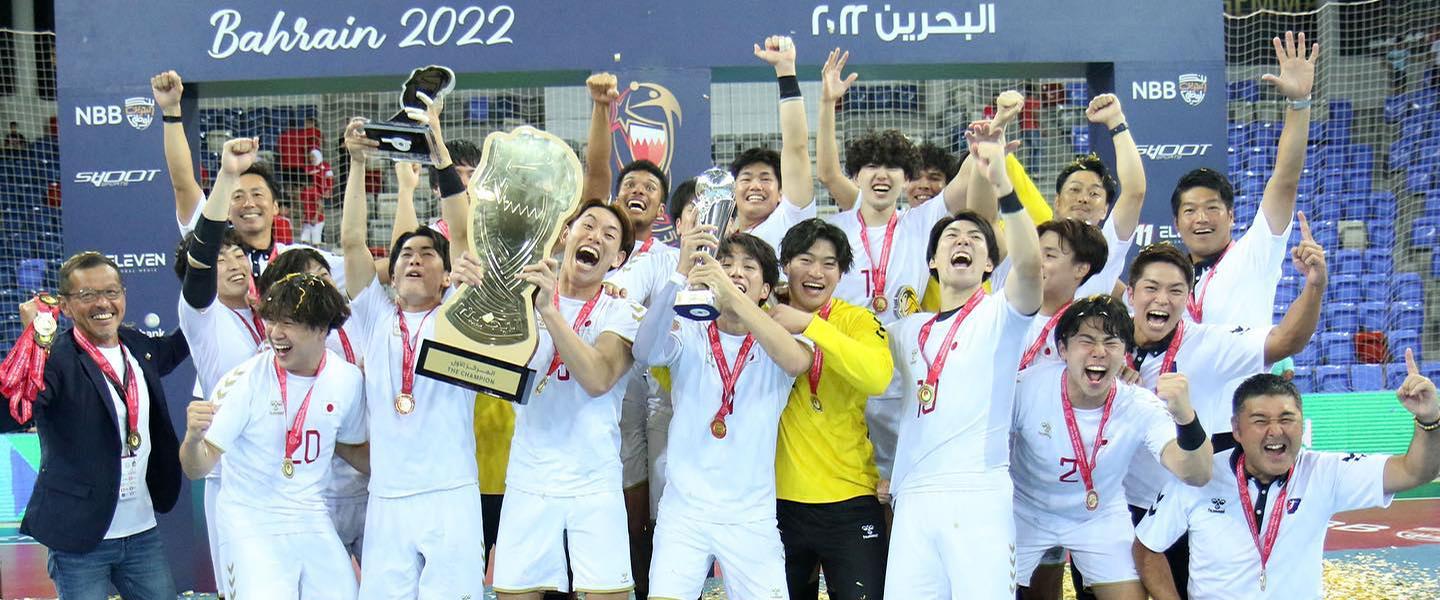 The 17th edition of the AHF Asian Men's Junior Championship took place in Isa Town, Bahrain, from 15 to 24 July, with Japan winning gold for the first time in history. The four best-placed teams – Japan, Bahrain, Kuwait and Saudi Arabia – also qualified for the 2023 IHF Men's Junior (U21) World Handball Championship, which will be hosted by Germany and Greece next year.
Eight Asian teams took part in the tournament in Bahrain, held at Khalifa Sports City Stadium, and they were initially divided into two groups of four teams. Following the preliminary round, the two best teams from each group progressed to the semi-final, while the remaining sides continued in the Placement Matches 5-8.
In the semi-final, Japan narrowly defeated Kuwait 28:26, while Bahrain proved too strong for Saudi Arabia, 31:26. In the third-place match, Kuwait defeated Saudi Arabia 27:21 to win bronze. 
Japan and Bahrain, whose encounter in the preliminary round had ended in a 31:31 draw, met again in the final, and the Japanese had the upper hand throughout the game. They led 12:7 at half-time and went on to clinch a 24:20 victory. 
In the previous edition of the competition in 2018, Japan earned silver for the first time, losing to the Republic of Korea in the final after extra time, 25:27. This time around, Korea failed to reach the semi-final, ultimately finishing fifth, while the Japan conquered a new height. 
Final ranking
1. Japan*
2. Bahrain*
3. Kuwait*
4. Saudi Arabia*, 5. Republic of Korea, 6. Islamic Republic of Iran, 7. Pakistan, 8. India
*Qualified for 2023 IHF Men's Junior (U21) World Championship in Germany and Greece

For more information on the AHF Asian Men's Junior Championship, visit asianhandball.org. 
Photo: Asian Handball Federation