Look Back: Kazan 2018 – IHF Men's Beach Handball World Championship
10 May. 2022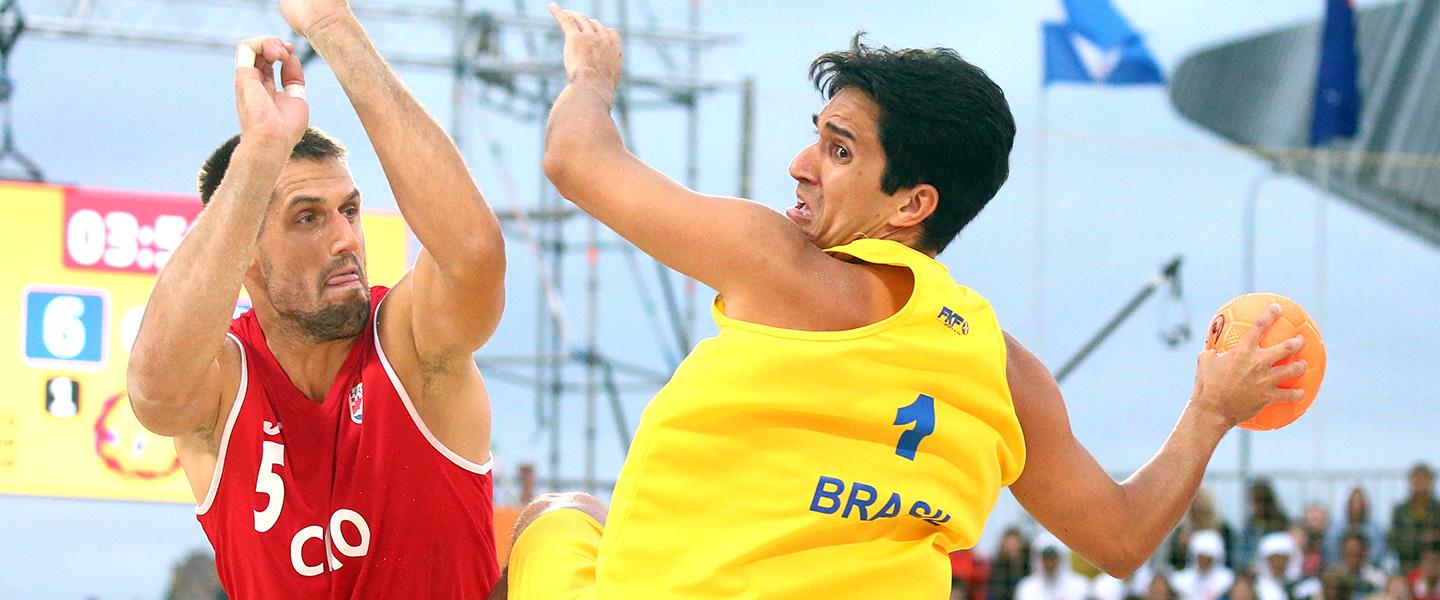 With the 2022 IHF Men's World Championship throwing-off in Heraklion on the island of Crete in Greece next month, ihf.info takes a look at the last championship, held four years ago in Kazan, after Pescara 2020 was cancelled due to the COVID-19 pandemic.
The event: The eighth edition of the Men's Beach Handball World Championship, featuring 16 teams, took place in Kazan, Russia from 24 to 29 July 2018. 
What was new: It was the first Men's Beach Handball World Championship to feature 16 teams, expanded from 12 at the previous edition, Budapest 2016. It was an opportunity for teams to qualify for the inaugural 2019 ANOC World Beach Games.
With the expanded competition, it provided the chance for Sweden and Vietnam to qualify for their first-ever championship, while New Zealand also made their debut after being awarded an IHF Wild Card to further strengthen the development of beach handball in Oceania. 
The competition: Four preliminary groups of four teams saw the top three in each go through to two main round groups of six. The bottom team in each preliminary group dropped into a consolation round.
The top four teams in each main round group then went into the knockout stages, starting with the quarter-finals, then semi-finals and medal matches.
Who won: Brazil won their fifth title, in a rematch of the 2016 final.
Review: Reigning world champions Croatia ranked top in their preliminary round group, along with Spain in theirs and Qatar in a tight group, tied on points with Oman and Denmark. The fourth and final group featured the legendary beach handball nation of Brazil, but they barely made it through to the main round with one victory in their three matches, while Sweden topped the group.
Debutants New Zealand, as well as their Oceania rivals Australia, plus the USA and Argentina, went into the consolation round.
The main round saw Croatia continue their winning streak as Brazil slowly picked up speed to find their rhythm. Those two were joined by Iran, Sweden, Spain, Denmark and Hungary in the quarter-finals. Hosts Russia put the home fans through a range of emotions thanks to all their main round matches ending with shoot-outs – in the end, they made it through to the last eight.
Sweden and Hungary secured 2-0 wins in their quarter-finals to make the semi-finals, while Brazil saw off Spain and Croatia took down Denmark via shoot-outs. A repeat of the 2016 final was then secured when Brazil defeated Sweden and Croatia overcame Hungary. 
The Hungarians overcame their disappointment to beat Sweden to bronze and put to bed a series of four fourth-placed international competitions – EHF Beach Handball EURO 2015, 2016 Beach Handball World Championship, EHF Beach Handball EURO 2017 and The World Games 2017 – and in the final, a Joao Paulo Sousa strike at the end of each set saw Brazil reclaim the trophy.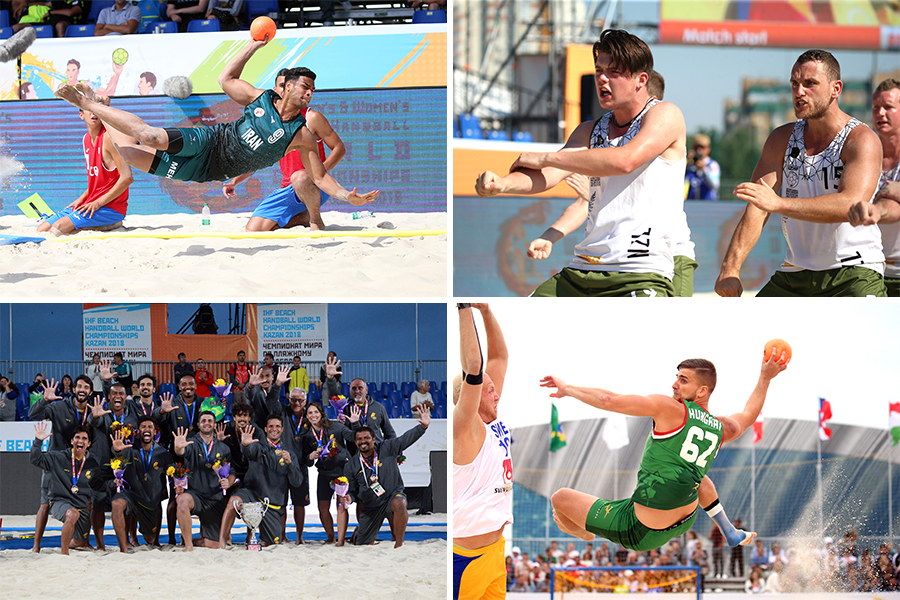 Most Valuable Player: Bruno Oliveira – Brazil
Top Scorer: Martin Vilstrup Andersen – Denmark: 149 points
Fair Play Team: Australia
All-star Team:
Goalkeeper: Mohamed Abidi – Qatar
Left Wing: Ivan Juric – Croatia
Pivot: Attila Kun – Hungary
Right Wing: Lucijan Buran – Croatia
Specialist: Bruno Oliveira – Brazil
Defender: Thiago Barcellos – Brazil
Final Ranking:
1. Brazil
2. Croatia
3. Hungary
4. Sweden
5. Spain
6. Russia
7. Denmark
8. Iran
9. Qatar
10. Oman
11. Argentina
12. USA
13. Australia
14. Vietnam
15. Uruguay
16. New Zealand
What happened next: Aside from the national, regional and continental competitions, the 2019 ANOC World Beach Games took place in Doha, Qatar in October.