Asia's best men ready to compete in Saudi Arabia
17 Jan. 2022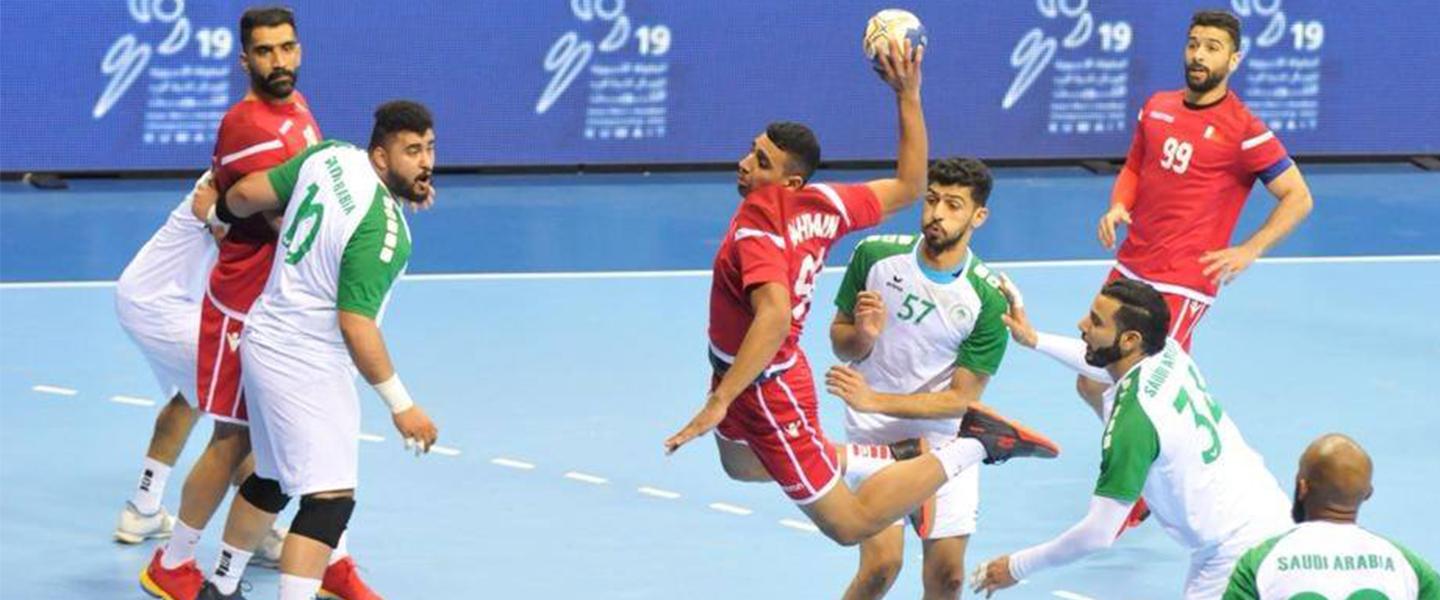 The 20th edition of the AHF Men's Asian Championship throws-off on Tuesday (18 January) in Saudi Arabia, with title holders Qatar looking to extend their winning streak to five titles in a row.
Originally to be held in Iran, this championship was moved to Saudi Arabia due to the ongoing COVID-19 pandemic and will be held across two venues in Dammam city – Dammam Hall and Qatif Hall – from 18 to 31 January 2022.
16 teams will be competing for the continental title in the Gulf country, with the top five-ranked also directly qualifying for the 2023 IHF Men's World Championship in Poland and Sweden.
The 16 teams are split into an initial four groups of four teams each with the teams ranked first and second progressing into two main round groups. The top two teams in each main round group will then move into the semi-finals, followed by medal matches.
Preliminary Group A: Singapore (SGP), Republic of Korea (KOR), Jordan (JOR), Kuwait (KUW)
Preliminary Group B: India (IND), Saudi Arabia (KSA), Australia (AUS), Islamic Republic of Iran (IRI)
Preliminary Group C: United Arab Emirates (UAE), Iraq (IRQ), Oman (OMA), Qatar (QAT)
Preliminary Group D: Uzbekistan (UZB), Hong Kong (HKG), Vietnam (VIE), Bahrain (BRN)
2020 winners Qatar are the team to beat after they easily defeated Republic of Korea 33:21(14:11) in the final two years ago.
Japan, the 2020 bronze medallists,  are not in Saudi Arabia after having initially been part of the draw back in December, but announced their withdrawal from the competition earlier this month after 10 COVID-19 cases were confirmed in their European training camp, which was subsequently cancelled. The withdrawal means it is the first time they will not take part in the continental championship after having appeared in all 19 previous editions.
Historically, Korea have won the most AHF Men's Asian Championship titles – nine – followed in joint second place by Kuwait and Qatar (four each) with 2022 featuring the debut of both Singapore and Vietnam at this level. Jordan appear again for the first time since 2012, while Korea's appearance will be their 18th overall – the most of any nation in Dammam.
For more information on the event, visit asianhandball.org.
Match Schedule
All times local
 

Preliminary Round
Tuesday 18 January
Dammam Hall
12:00    SGP vs KOR
14:00    JOR vs KUW
16:00    IRQ vs UAE
18:00    Opening Ceremony
19:00    IND vs KSA
Qatif Hall
12:00    UZB vs HKG
14:00    VIE vs BRN
16:00    OMA vs QAT
18:00    AUS vs IRI
Wednesday 19 January
Dammam Hall
12:00    HKG vs VIE
14:00    QAT vs IRQ
16:00    BRN vs UZB
18:00    KSA vs AUS
Qatif Hall
12:00    KUW vs SGP
14:00    UAE vs OMA
16:00    IRI vs IND
18:00    KOR vs JOR
Thursday 20 January
Dammam Hall
12:00    IND vs AUS
14:00    SGP vs JOR
16:00    OMA vs IRQ
18:00    IRI vs KSA
Qatif Hall
12:00    VIE vs UZB
14:00    HKG vs BRN
16:00    UAE vs QAT
18:00    KUW vs KOR
Friday 21 January
Rest Day
Saturday 22 January: Placement round 9-16, main round
Sunday 23 January: Placement round 9-16
Monday 24 January: Main round
Tuesday 25 January: Placement round 9-16
Wednesday 26 January: Main round
Thursday 27 January: Rest day
Friday 28 January: Placement matches 9-10, 11-12, 13-14, 15-16
Saturday 29 January: Semi-finals
Sunday 30 January: Placement matches 5-6, 7-8
Monday 31 January: Bronze-medal match & Final
Photo: Asian Handball Federation