7th AHF Men's and Women's Beach Handball Asian Championship draw
30 Apr. 2019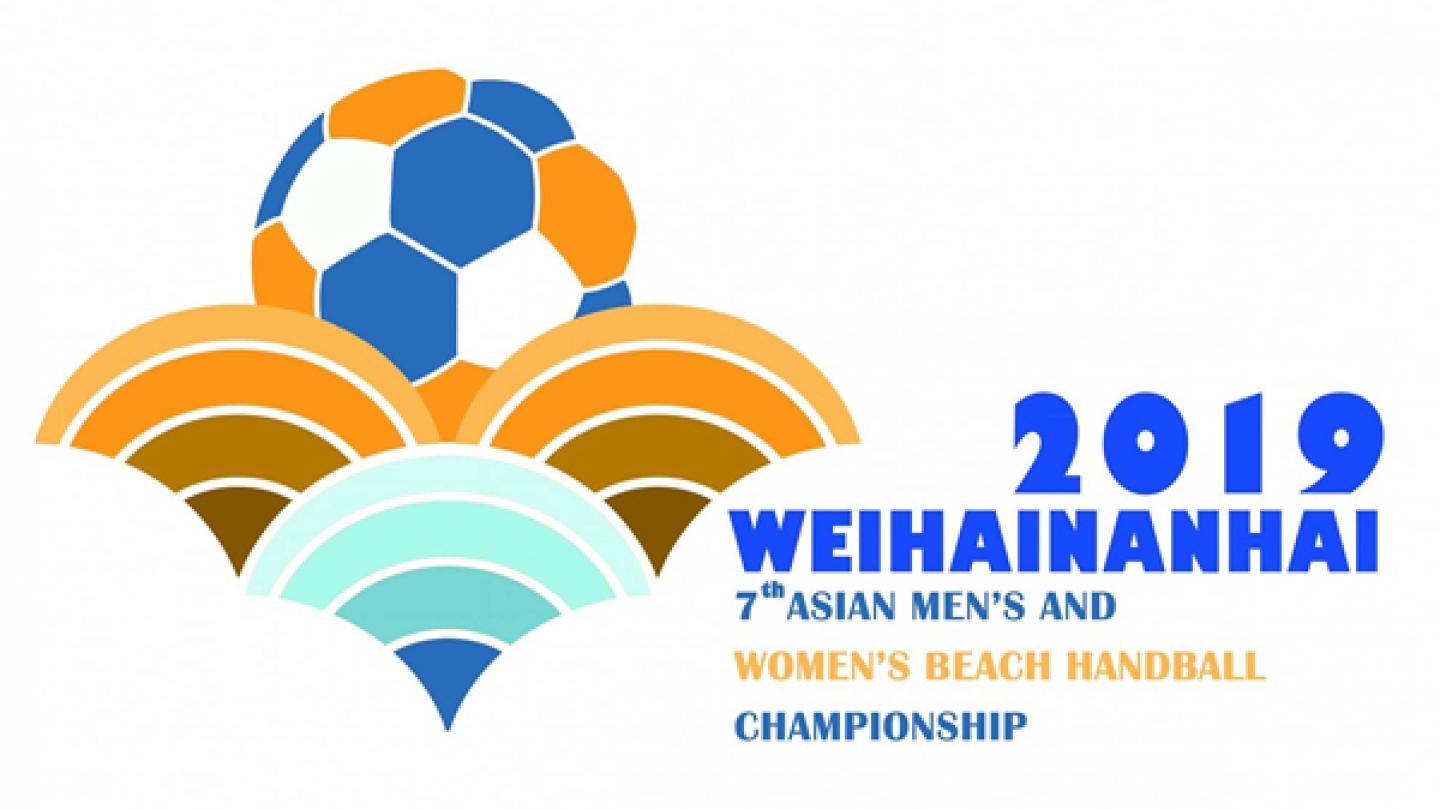 The draw for the 7th AHF Men's and Women's Asian Beach Handball Championship has been held at the Tianmu Resort Village in Zhang Jiachan Town, Weihai City, Shandong Province, China.
The 2019 edition of the continental championships will be held in the eastern port city of Weihai from 15-22 June.
The women's competition sees six teams in one group competing for glory: China (CHN), Thailand (THA), Vietnam (VIE), Chinese Taipei (TPE), Hong Kong (HKG) and Japan (JPN).
The men's competition is split into two preliminary groups of six teams each.
Group A features Qatar (QAT), Vietnam (VIE), Chinese Taipei (TPE), Afghanistan (AFG), Indonesia (INA) and Philippines (PHI).
Group B includes Oman (OMA), Iran (IRI), Thailand (THA), Pakistan (PAK), Japan (JPN) and Saudi Arabia (KSA).
As part of the draw, an official signing ceremony took place between the Asian Handball Federation (AHF) and the organisers of the championships.
The championships in China serve as a qualifier for both the 2019 ANOC World Beach Games in San Diego, USA, and the 2020 IHF Men's and Women's Beach Handball Championships to be held in Italy.
The previous edition was held in Thailand, back in May 2017 with Qatar defeating Oman in the men's final to take gold and the hosts beating Vietnam in the women's gold medal match to win the continental honours.
Since then, beach handball has continued to grow and develop across Asia, with the 2019 edition of the championships featuring three more national men's teams and the women's competition featuring a 50% increase in nations competing, up to six teams from four two years ago.
In other global competitions, Thailand's U17 women finished sixth out of 14 teams at the 2017 IHF Men's and Women's U17 Beach Handball World Championship in Mauritius, followed by China and Chinese Taipei in seventh and eighth spot respectively. While in the men's competition Chinese Taipei placed sixth out of 15 teams, Thailand eighth and Pakistan ninth.
At the 2018 IHF Men's and Women's Beach Handball World Championships in Kazan, Russia, Iran finished eighth out of 16 teams, Qatar ninth, Oman 10th and Vietnam 14th, while the Vietnamese women finished ninth out of 16, with Chinese Taipei 13th and Thailand 15th.
The most recent global event for beach handball was the 2018 Youth Olympic Games in Buenos Aires, Argentina, where Thailand's men finished sixth out of 12 and Chinese Taipei ninth. Hong Kong finished in 10th spot in the women's competition, with Chinese Taipei in sixth.
For more information, visit the Asian Handball Federation Facebook page at: https://www.facebook.com/pg/AHFKuwait