Norway fire past Algeria
22 Jan. 2021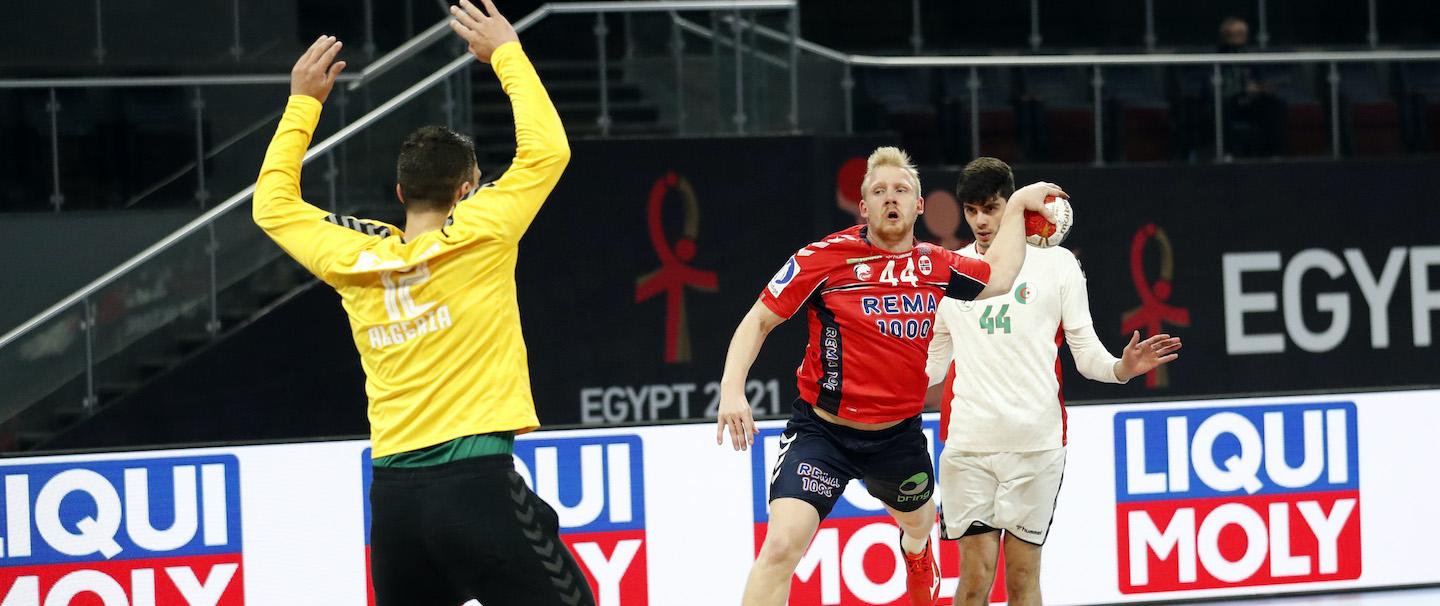 Christian Berge's Norway made light work of Algeria in their main round Group III game this evening at Dr Hassan Moustafa Sports Hall in Giza, winning 36:23.
MAIN ROUND GROUP III
Norway vs Algeria 36:23 (17:11)
Norway kept the pressure on France and Portugal for a place in the last eight, defeating Algeria to ensure the three-team fight for the two Egypt 2021 quarter-final places goes into the final round of matches on Sunday (24 January).
In many ways, this match was the perfect one for Norway to have before that decision day, when they will face Iceland and France will play Portugal. Berge used it to rotate 14 of his 16 men on and off court and practice a variety of attacks to give his side the perfect lead up to the final match day.
"We talked a lot before the game to make it easy for ourselves," said the Norway coach. "We wanted to run a lot to try and see if we could get them tired and score easy goals. I thought we did that, and we were very good.
"In the second half we changed our system and I'm very satisfied that we got through this game and could 'train' a little bit before the next game."
EHF Champions League-winning goalkeeper Khalifa Ghedbane was not in the Algeria line-up tonight due to feeling unwell (coach Alain Portes later confirmed to ihf.info he would be back for their next match, against Switzerland) and by the sixth minute the European side were leading 4:1. The closest Algeria came again was two (9:7, 16th minute), but Norway then sped ahead, taking a six-goal half-time lead (17:11) and extended it to 10 goals (23:13) nine minutes into the second half to never look back.
To compound their disappointing night, line player Hichem Kaabeche received a direct red card for a hand to the face of a mid-air Goran Johannesen (47th minute).
"We had a very difficult evening tonight," said Algeria coach Alain Portes. "Norway showed us a very great performance and great match. My players were very tired because they played against very good teams in their last games; Norway, Portugal, France, and it was hard to play these great teams. 
"I am sorry for the fans and for the players, but we did our best in this championship and we have to accept that from time to time we will lose."
hummel Player of the Match: Sander Sagosen, Norway