Wheelchair handball's popularity increases in Norway
31 Aug. 2022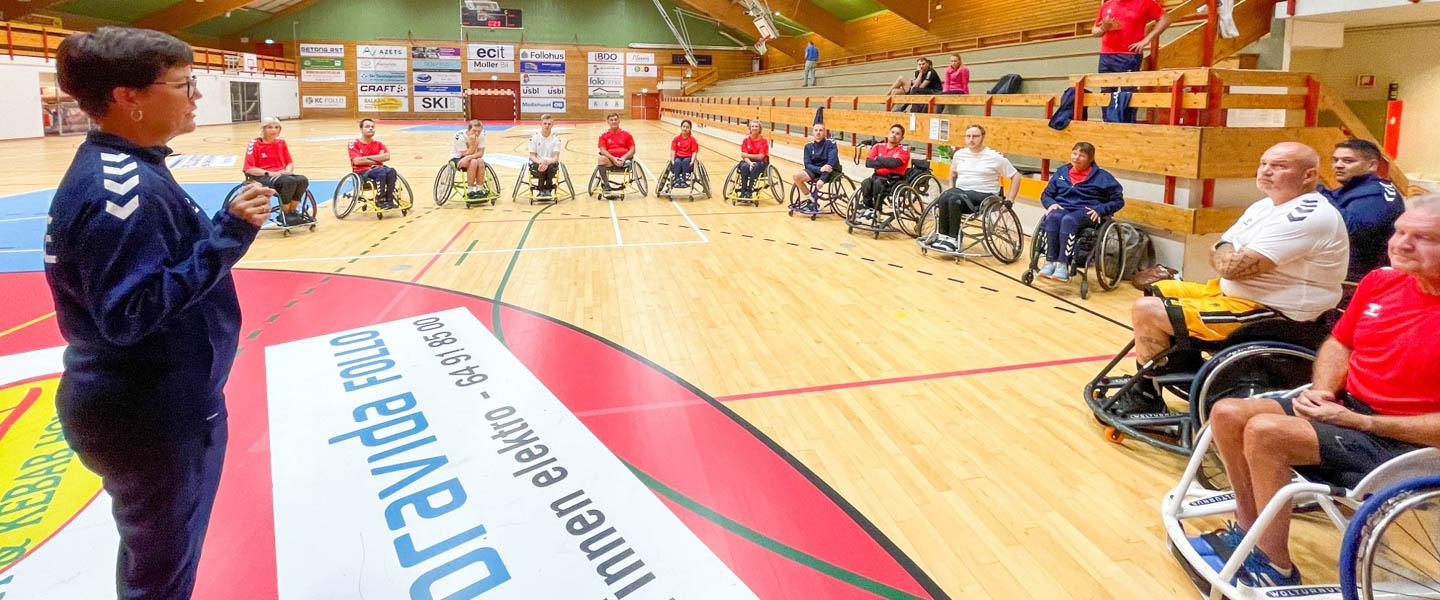 Handball is genuinely a national sport in Norway, and all of its disciplines have been getting their lion's share of attention. The latest to improve and gain newfound popularity is wheelchair handball, with the first club event. Three Norwegian teams and one Swedish side took part in June 2022.
The next step was logical, and it involved creating the Norway wheelchair handball national team, which has already had its first meeting, on 27 August, in Langhus.
"We have three active teams in Norway, and more are coming, so it is starting to get a bit bigger. In addition, a championship in wheelchair handball will now be organized, and as a strong and proud handball nation, it is something Norway should take part in. Therefore, the time has finally come to establish a national team. It's about getting more attention and enthusiasm around the great offer we have," said Laila Horgen, the director of the Norway wheelchair handball team for the official website of the Norwegian Handball Federation.
The gross of the Norway wheelchair handball team, if not the entire roster, will be formed by players from the three sides that took part in the Salto Cup, the first wheelchair handball tournament in Norway, Follo HK, Bergen and Elverum Handball. There are also players from a fourth side, Årstad IL.
"We have to think about two things when we select the squad: Since it is a mixed team, there must always be a woman on the pitch. The sport is not big enough to have purely female teams, so we have mixed teams for the time being. As we have to consider the classification rule, we also have to look a bit smartly at which players we choose."
"It can be a mixture of physically strong and technically good and those who have an excellent technical eye and get on well. We have to think about several things to get a well-composed team that can perform," added Horgen.
With the team founded on such short notice, Norway will not participate in the IHF Four-a-Side Wheelchair Handball World Championship. That event will be in Cairo, Egypt, from 22 to 25 September 2022, with six teams at the start representing four continents and confederations – Asia, Africa, Europe and South and Central America.
Two European teams – the Netherlands and Slovenia – two from South and Central America – Brazil and Chile – and one each from Asia – India – and Africa – Egypt – will line up at the event.
Photo: Stig E. Persson