Belarus end Egypt 2021 on high note
24 Jan. 2021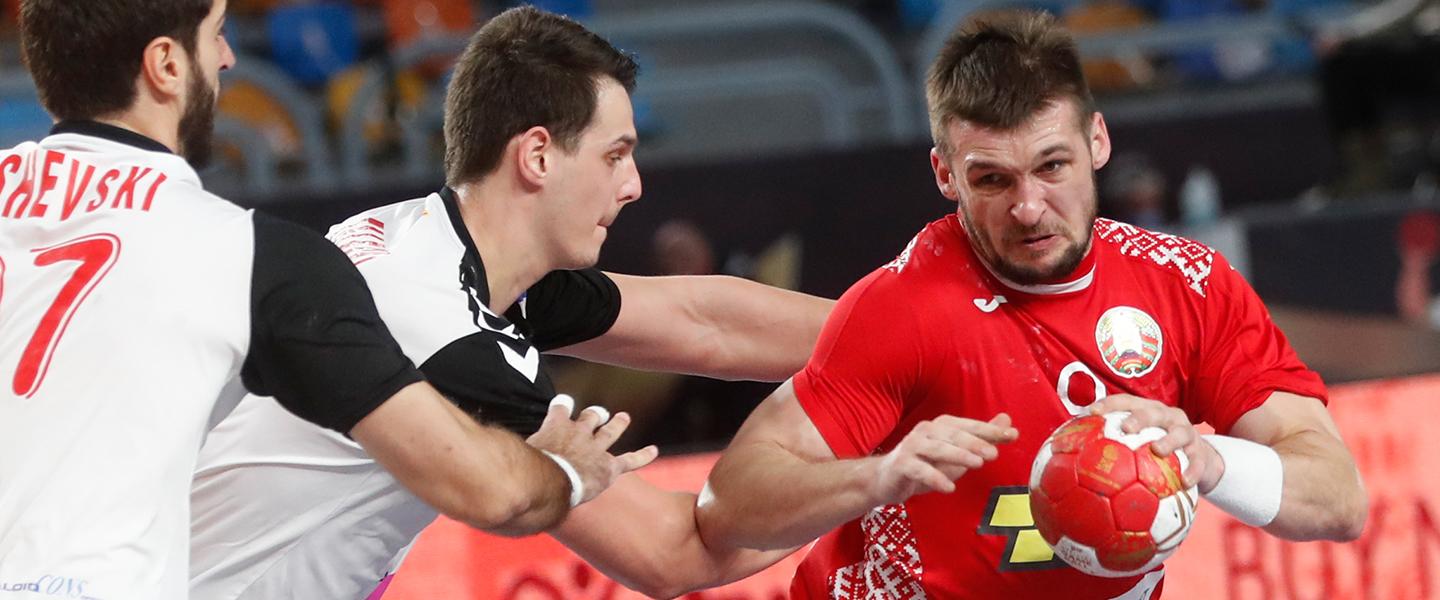 It was the last match at the World Championship for both Belarus and North Macedonia, as they had already lost any chance to advance to the quarter-finals.
Both teams were motivated to finish the event with a victory, and Belarus ultimately proved to be the stronger side, finishing fifth in the group on four points. 
MAIN ROUND GROUP IV
Belarus vs North Macedonia 30:26 (14:14)
After Uladzislau Kulesh opened the score, Belarus had a slight advantage early in the match before Nikola Markoski brought North Macedonia in the lead in the eighth minute (4:3).
Both teams were making a lot of mistakes. It was a close game as the opponents traded goals for the rest of the first half to stay level at the break (14:14).
North Macedonia's legendary player Kiril Lazarov, who played his last match at the World Championship, did everything he could to bow out in style and netted six times in the first half.
Kulesh's two goals put Belarus into the lead (16:14) early in the second half, but North Macedonia were quick to draw level. 
However, a bit later, the Belarusians used a 4:0 run to take a 24:20 lead by minute 46, which forced North Macedonia's coach Danilo Brestovac to call for a time-out.
His team tried to play seven against six in attack, but it did not help as Belarus had more power left in the last quarter of the match. Aleh Astrashapkin contributed significantly in attack in the closing minutes, and his team went on to celebrate a four-goal victory (30:26). 
hummel Player of the Match: Kiril Lazarov, North Macedonia