Russian Handball Federation ease past North Macedonia
22 Jan. 2021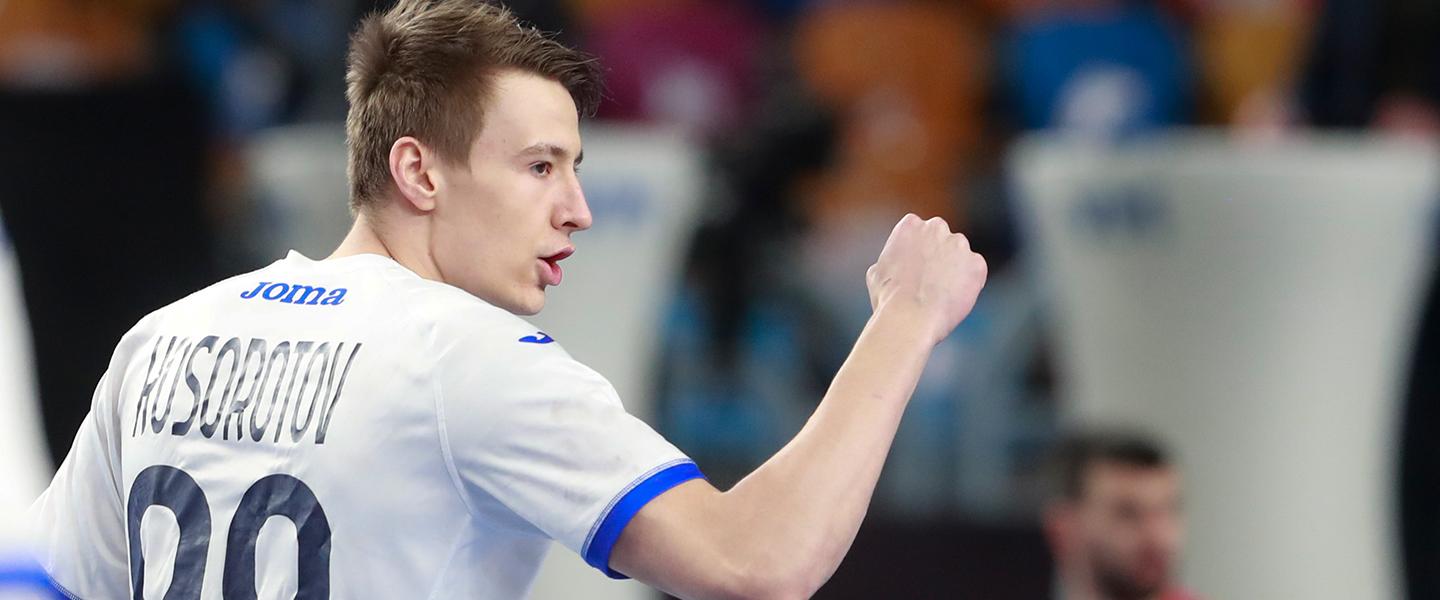 The Russian Handball Federation Team bounced back from a defeat in their previous match against Egypt, comfortably beating North Macedonia by 12 goals. 
After this win, Velimir Petkovic's men have five points and are still in fight for a quarter-final spot, while last-placed North Macedonia remain on zero points. 
MAIN ROUND GROUP IV
North Macedonia vs Russian Handball Federation 20:32 (9:19)
The Russian Handball Federation Team started the game intensely, leading 3:0 already by the third minute thanks to goals by Sergei Mark Kosorotov, Dmitri Zhitnikov and Daniil Shishkarev.
Filip Kuzmanovski scored the first Macedonian goal five minutes into the match, yet the Russian Handball Federation Team continued to play fast and efficient handball, which helped them to fully dominate on the court.
Some good saves by Viktor Kireev as well as goals by Igor Soroka powered them to a 7:1 lead by minute 13, as the Balkan side, who were already no longer in a position to advance to the quarter-finals, made a lot of technical mistakes and could not wind a way past their opponents' defence.
Only after a time-out taken by Danilo Brestovac, North Macedonia somewhat improved their attack, finishing the first half with a 43 per cent shot efficiency. However, the Russian Handball Federation Team maintained a firm control of the match and cruised to a comfortable 10-goal lead at the break.
Although coach Velimir Petkovic urged his players not to relax, such a big gap caused their complacency early in the second half. The team were unable to score for seven minutes, and North Macedonia closed the gap to 12:19 before Dmitri Kiselev's goal ended that unlucky spell.
The Russian Handball Federation team did not look as focused and determined as earlier in the game, yet their win was never in danger. In minute 47, a goal by Roman Ostashchenko restored their 10-goal lead (24:14), and they went to further increase that gap before the final buzzer, winning 32:20 in the end. 
hummel Player of the Match: Igor Soroka, Russian Handball Federation