"Like winning the championship" – Nigeria defeat Canada for 23rd spot
15 Aug. 2019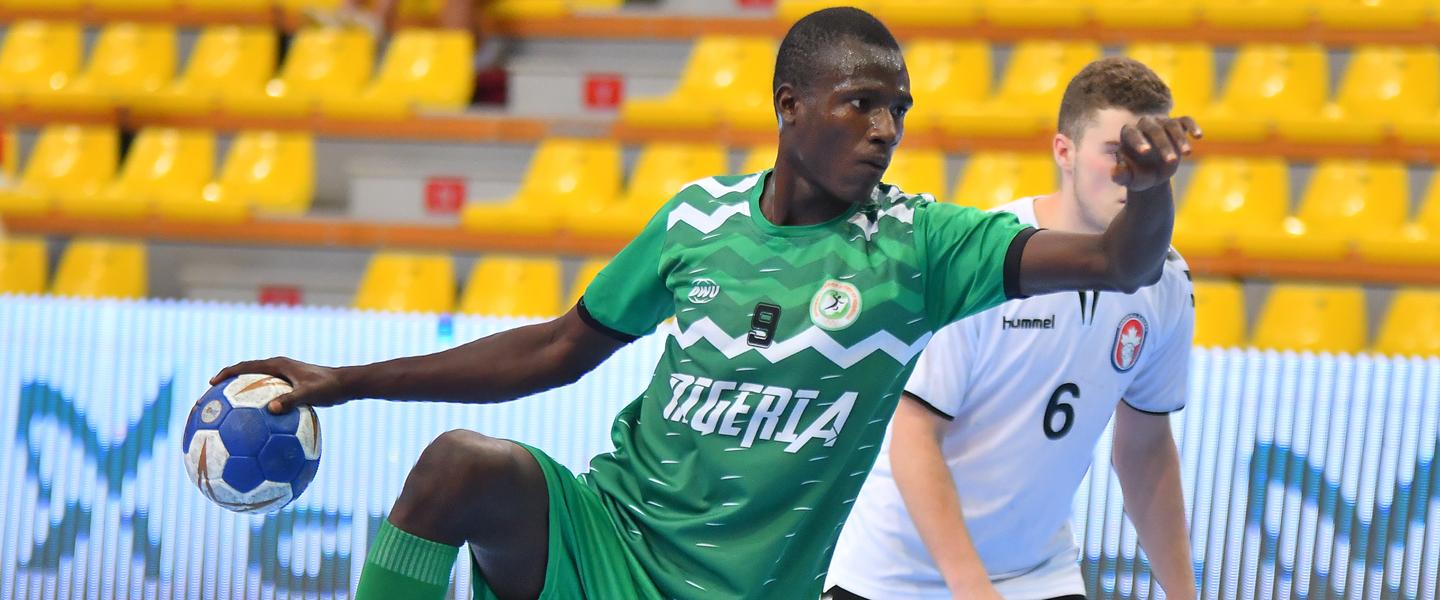 Both Canada and Nigeria had depleted squads, and both had one last chance to end their debut IHF Men's Youth World Championship with a win going into the 23/24 placement match.
In the end, Nigeria prevailed by six thanks to a strong goalkeeping performance and effective attack.
23/24 PLACEMENT MATCH
Canada vs Nigeria 31:37 (17:19)
Boris Trajkovski Arena, Skopje
Ahead of this final match, and as agreed before the championship started, Nigeria's key player – right back Faruk Yusuf – had already boarded a plane back home to join up with the senior team who are departing later today for the All Africa Games in Morocco.
However, news broke just before this match that he had left Skopje having found a European club with Macedonian side RK Butel Skopje announcing that the 15-year-old had signed terms with them to play from September. Yusuf had been one of the top-scorers in North Macedonia so it was no surprise he had attracted interest in the capital city of the handball-mad nation.
On court though, 13-man Nigeria were not affected against the 14 men of Canada, with captain Ibrahim Dikko making things happen from the middle with six goals, alongside the tall Joseph Gbawuan (six goals), Ebinatei Ekpodio (6) and Hakeem Salami (5).
Backing them up were goalkeepers Abbas Mohammed and Obinna Okwor who finished with a total of 15 saves (33%) as Canada's attack, missing the replaced Mamadu Barri, could only convert just over 50% of their chances, led by Cazy de Chrusley Gaspard (7/13).
"We are happy that after losing six matches we managed to close our debut in a big international competition with a win," said Dikko to wch2019championship.com.mk. "We gave our best." 
His coach, Emeka Joseph Nnanami was even happier, knowing the significance of the victory. "This victory for us is like winning the championship," he said. "It is a big deal for us as it would not be good for Nigeria if we came home without a win."
Canada captain Cazy de Dudley Gaspard also recognised the importance of just setting foot on court. "The whole team is really proud just to be here as it's our first appearance on a big competition," he said. "It was not about winning, it was about learning - we played seven very important games for us."
Best player of the match: Ibrahim Dikko (NGR)

Photo: WCH 2019 / Filip Viranovski