Petro de Luanda and Zamalek write history at the CAHB Africa Clubs Championship for Winners' Cup
20 May. 2022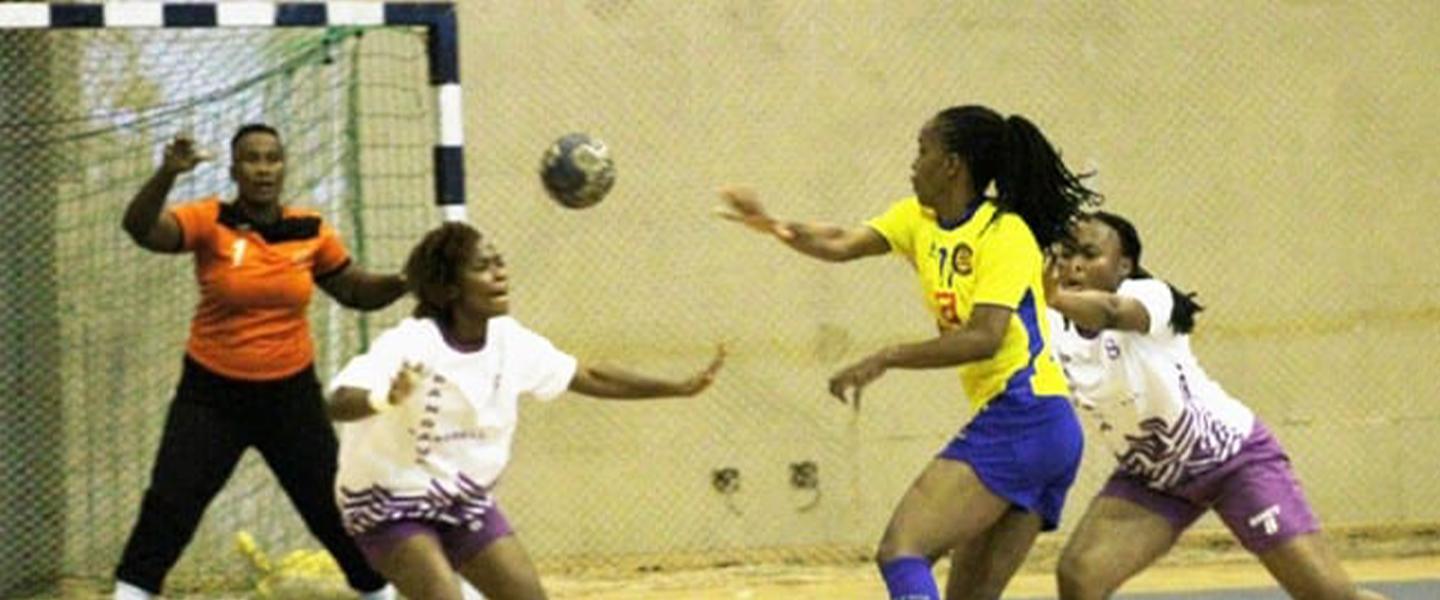 A heavyweight clash between the two Egyptian powerhouses that dominated African handball in the last years, Al Ahly SC and Zamalek SC, decided the winner of the 38th CAHB Men's Africa Clubs Championship for Winners' Cup, as Zamalek avenged their loss at the Men's African Super Cup 2022 against their rivals.
In the CAHB Women's Africa Clubs Championship for Winners' Cup, Angolan powerhouse Petro de Luanda wrote history by sweeping their opponents and sealing the 10th title in history – a record for the competition, which registered its 38th edition.
The men's tournament had a 10-team line-up. The teams were divided into two groups of five each, with the top four sides progressing to the quarter-finals.
The two favourites, Egyptian powerhouses Al Ahly SC and Zamalek SC won their respective groups in Niamey, Niger, and had little issues to dispose of their opponents in the first game of the knockout phase of the competition.
While Al Ahly SC steamrolled hosts AS GNN Niamey 44:18, Zamalek provided an attacking masterclass against Ethiopian rivals Kirkos, which they drubbed 54:31.
The two other semi-finalists were Don Bosco, who sealed a 29:27 win against Nigerian side Kano Pillars, and Cameroon's FAP Yaounde, who took a convincing 33:26 against Benin's Flowers.
Zamalek and Al Ahly also had little issues in the semi-finals, with the former side taking a clear 36:21 against FAP Yaounde, while the latter secured their place in the final with a 39:23 against Cote d'Ivoire's Don Bosco.
Al Ahly looked to slightly have the upper hand against Zamalek before the match after securing a 32:31 win on 8 May, but Zamalek bounced back in superb fashion in the final of the CAHB Men's Africa Clubs Championship for Winners' Cup.
A strong 5:1 start from Zamalek, with goals from Yehia Elderaa and Ahmad Elahmar set the stage for an easy game for them, but Al Ahly, who boasted two players signed for this tournament, backs Rafael Capote and Acacio Moreira Marques, bounced back to tie the game just around half-time.
With a 15:15 deadlock at the break, the second half was always going to be a close affair, as neither Zamalek, nor Al Ahly took a lead larger than two goals. Al Ahly were in the driver's seat in the last minutes with a 23:21 lead with 12 minutes to go, but eventually Zamalek bounced back.
With a strong finish, Zamalek took a 29:28 win, as Al Ahly's last attack ended with a misplaced pass from Rafael Capote, claiming their 13th title in the CAHB Men's Africa Clubs Championship for Winners' Cup.
 

Egyptian teams have won the last seven editions of the competition – with Zamalek taking five wins and Al Ahly two titles – as this season's podium was completed by FAP Yaounde after a 28:24 win in the bronze-medal game against Don Bosco.
The women's tournament was a straightforward affair, with Angolan powerhouse Petro Atletico de Luanda dominating the four-team tournament and securing the top of the CAHB Women's Africa Clubs Championship for Winners' Cup podium.
After DR Congo's Heritage Kinshasa withdrew before the start of the tournament, the 38th CAHB Women's Africa Clubs Championship for Winners' Cup was played in a round-robin format, with each team facing each other twice and the winners being the team who finished first in the group.
Petro Luanda's start has been nothing short of superb, taking a 35:12 win against FAP Yaounde, doubled by a second clear win, 30:16, against Congo's DGSP, and then a 39:16 win against Bandama helping them secure the first place after three days.
The decisive win came against DGSP in the penultimate round, 38:22, as Petro de Luanda could not be caught by any other side after another Player of the Match performance – her third in five games – by Magda Cazanga, the left back who just signed for Petro de Luanda.
With a +89 goal difference, Petro de Luanda sealed their 10th trophy in the competition, setting a new record, as their second title in a row helped them leapfrog Africa Sports National, the team from Cote d'Ivoire, which sealed nine titles in history.'
Congo's DGSP finished second, after winning four games and clinching eight points, while Cameroon's FAP Yaounde came in third with four points. Bandama lost all of their six games played in the competition and finished last.
Photo: Confédération Africaine de Handball