Seven nations competing for African women's youth gold in Niger
16 Sep. 2019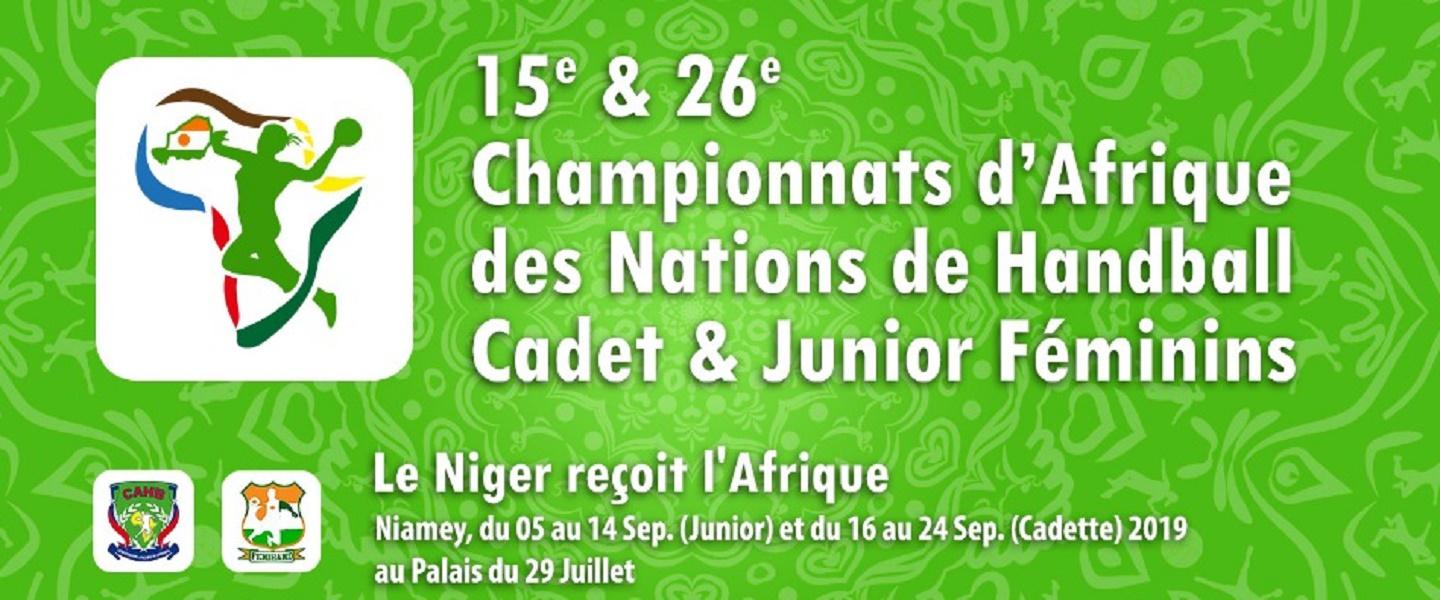 Egypt (EGY), Tunisia (TUN), Angola (ANG), DR Congo (COD), Algeria (ALG), Guinea (GUI) and host nation Niger (NIG) are all in capital city Niamey to contest the 2019 edition of the CAHB Women's African Youth Championship which starts today (16 September) and finishes on 24 September.
The tournament will be played in a round-robin format with all seven teams playing each other once and the team with the most points at the end taking the title.
The championship started back in 2000 before returning, after a break, in 2009. Angola won that edition, followed by the 2011 and 2013 editions before Egypt took control, winning the last two events, in 2015 and 2017.
MATCH SCHEDULE
All times local, organising committee reserve the right to change times and days of matches
Monday 16 September
1400    COD vs ALG
1800    NIG vs GUI
Tuesday 17 September
1400    ANG vs ALG
1600    COD vs GUI
1800    EGY vs NIG
Wednesday 18 September
1400    TUN vs ALG
1600    EGY vs GUI
1800    COD vs NIG
Thursday 19 September
1600    TUN vs ANG
Friday 20 September
1400    ANG vs GUI
1600    EGY vs ALG
1800    NIG vs TUN
Saturday 21 September
1400    EGY vs COD
1600    TUN vs GUI
1800    ANG vs NIG
Sunday 22 September
1400    TUN vs COD
1600    EGY vs ANG
1800    ALG vs NIG
Sunday 23 September
Rest Day
Monday 24 September
1400    ALG vs GUI
1600    ANG vs COD
1800    EGY vs TUN