Al Ahly secure Super Cup as African Clubs Championship for Winners' Cup about to throw off
09 May. 2022
Eleven men's and five women's teams will participate in the 38th CAHB Men's and Women's Africa Clubs Championship for Winners' Cup, which will be held in Niamey, Niger, between 10 and 19 May.
Initially scheduled between 8 and 17 April, the competition has been postponed in February, while the draw for the event took place at the headquarters of the African Handball Confederation (CAHB) in Abidjan, Côte d'Ivoire, by video conference on 14 April.
The championship brings together the winners of the various cups in African countries. The men's preliminary round games will take place from 10 to 15 May, with the quarter-finals following on 16 May, ahead of the semi-finals on 17 May and the medal matches on 19 May.
Men's competition
Group A: Al Ahly (Egypt), FAP Yaounde (Cameroon), Caiman (Congo), Don Bosco (Cote d'Ivoire), Kirkos (Ethiopia)
Group B: Zamalek SC (Egypt), Jeunesse Sportive de Kinshasa (DR Congo), Fanz Yaounde (Cameroon), Kano Pillars (Nigeria), Flowers HBC (Benin), AS Niamey (Niger)
In the women's tournament, the competition will be played in a round-robin format, with the winner declared the team that is topping the table at the end of the competition.
Women's competition
Petro de Luanda (Angola), FAP Yaounde (Cameroon), Heritage Kinshasa (DR Congo), DGSP (Congo), Bandama (Cote d'Ivoire).
A nine-time winner of the competition, joint-tied with Ivorian side Africa Sports National, Petro de Luanda can become the first team ever to win the competition 10 times if they succeed this week in Niger.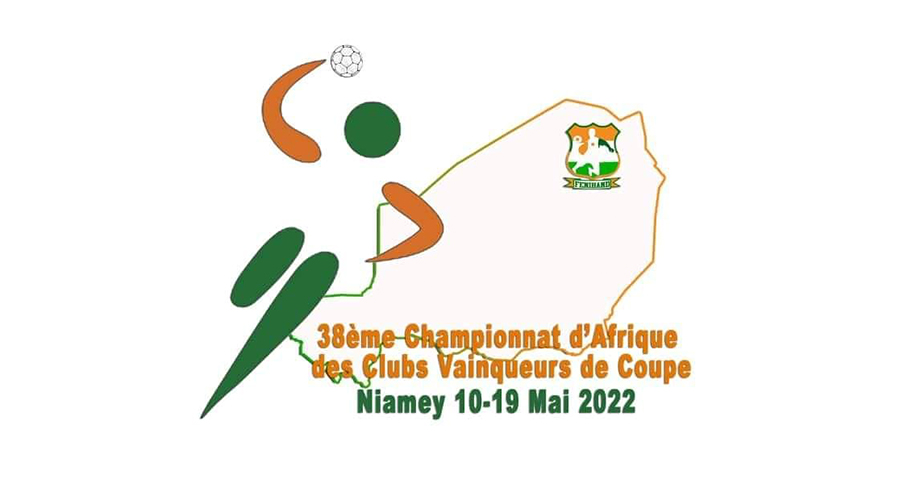 Ahly seal African Super Cup 2022 with win against Zamalek
As per tradition, the Men's African Super Cup 2022 was organised just before the start of the Africa Clubs Championship for Winners' Cup, which was a showdown between the biggest Egyptian rivals, Zamalek SC and Al Ahly.
The two sides had already met in the four last finals, with Al Ahly winning in 2017, while Zamalek clinched the trophy in the past three consecutive seasons, taking their overally tally to seven – just two behind the all-time leaders, Algerian side GS Petroliers.
In the first half, played also in Niamey, Zamalek controlled the game and entered at the break with a three goal advantage, but Al Ahly completed a miraculous comeback in the second half, enabled by their new signings: Qatari back Rafael Capote and Brazilian centre back Acacio Moreira Marques.
Taking a 32:31 win, Al Ahly secured only their second Men's African Super Cup in history after the one in 2017, which was claimed with a 29:23 win against the same opponents, Zamalek SC.
The two sides could also meet in the final of the 2022 Men's Africa Clubs Championship for Winners' Cup in 10 days' time.
Photo: Al Ahly