Costa Rica and Guatemala win Men's IHF Trophy tournaments
04 Apr. 2022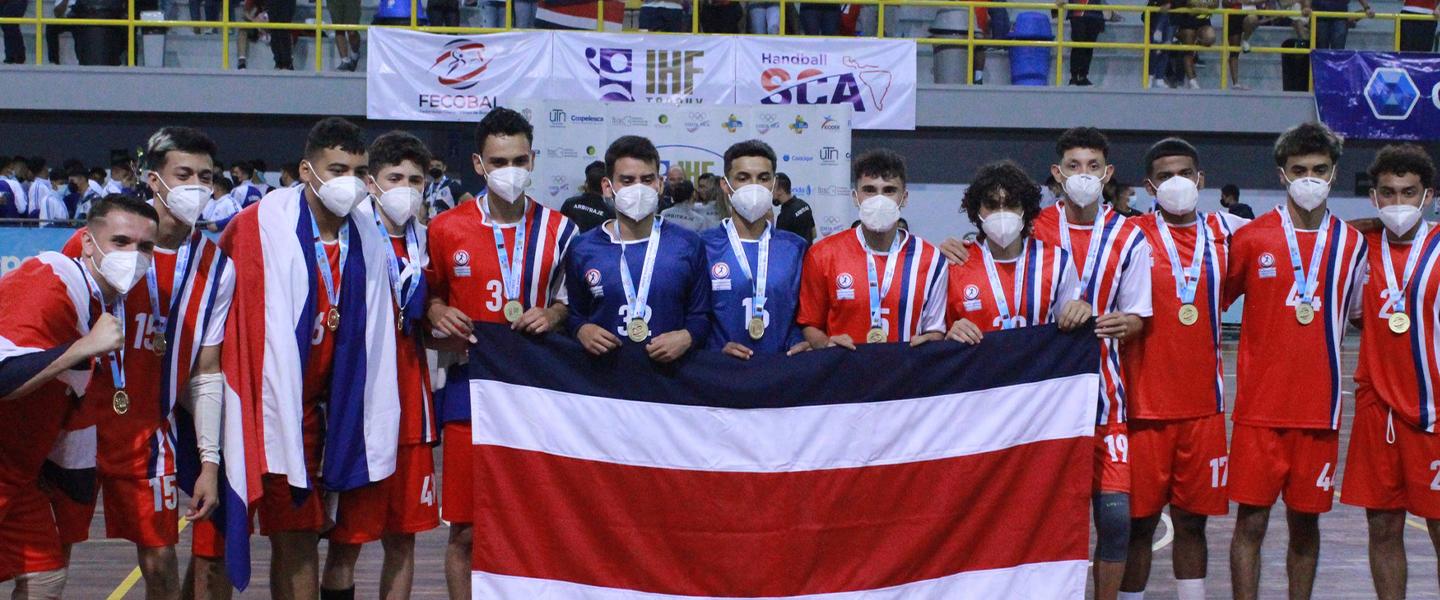 The Siglo XXI Municipal Gymnasium of San Carlos hosted the Central American Zone tournaments of the Men's IHF Trophy South and Central America, which were held in San Carlos, Costa Rica from 28 March to 1 April. The competition, which was the first IHF Trophy event since the beginning of the COVID-19 pandemic, was organised by the Costa Rican Handball Federation. 
The tournament took place in two age categories, junior (under 20) and youth (under 18). Six Central American nations – Guatemala, El Salvador, Honduras, Nicaragua, Panama and Costa Rica – took part in each competition, played in a round-robin format.
The home side Costa Rica triumphed in the junior age category, earning the maximum of 10 points in five matches. Before the last round of games, Costa Rica and Guatemala were level on eight points, so their meeting on Friday played a crucial role. Supported by their loyal crowd, the hosts celebrated a convincing 42:26 victory, leaving Guatemala second-placed.
The youth tournament followed a different scenario, as Guatemala enjoyed a perfect record and won the trophy with the maximum of 10 points. Nicaragua became runners-up with eight points, while Costa Rica finished third.
The tournament in San Carlos also served as a qualification event for the Continental Phase of the IHF Trophy South and Central America. The top two teams in each age category – Costa Rica and Guatemala in the junior competition, Guatemala and Nicaragua in the youth – will later have a chance to compete against their peers from South America. 
Final ranking
Junior tournament
1. Costa Rica
2. Guatemala
3. Nicaragua
4. El Salvador
5. Panama
6. Honduras
Youth tournament
1. Guatemala
2. Nicaragua
3. Costa Rica
4. Honduras
5. Panama
6. El Salvador
Photo: Costa Rican Handball Federation