Tahiti youth and Australia junior teams step closer towards titles
08 Dec. 2022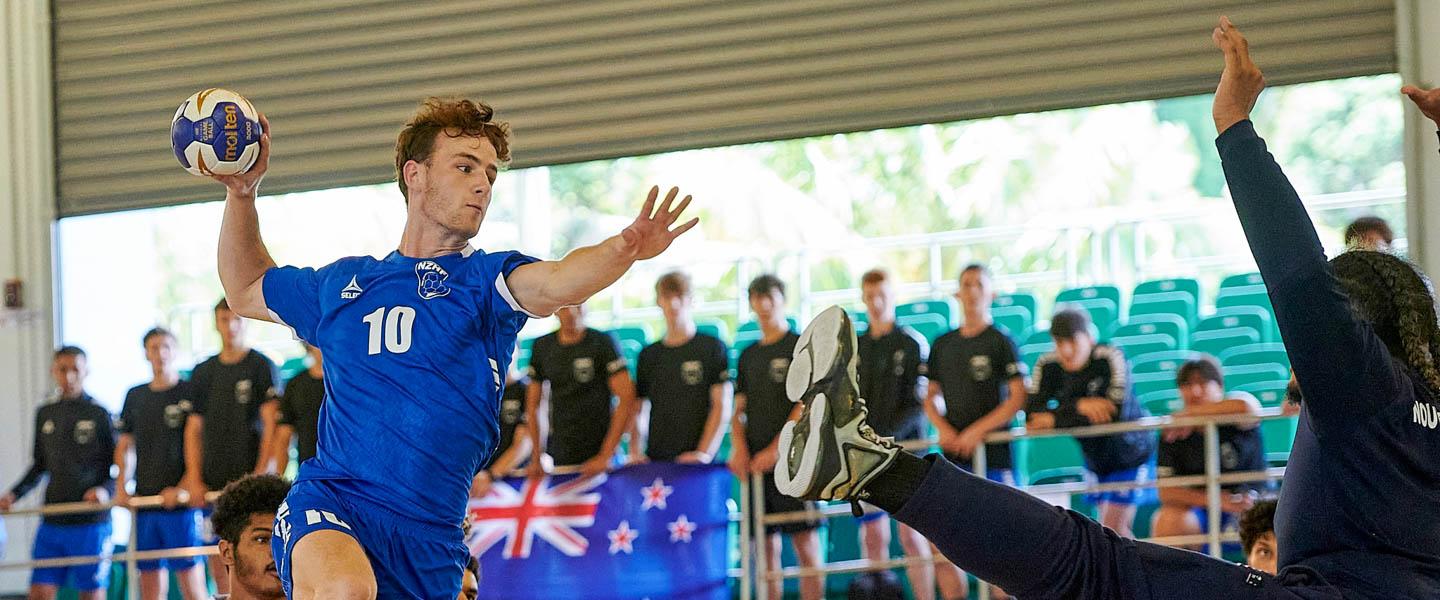 Day three of the Men's IHF Trophy Oceania in Rarotonga, Cook Islands, featured some exciting and hard-fought matches.
At the youth (U18) competition, Tahiti and New Zealand were determined to maintain their perfect record in a mutual encounter, but it was Tahiti who claimed a narrow win (28:27).
New Caledonia comfortably defeated home side Cook Islands (42:17), while Australia came from behind to celebrate their maiden victory at the event, 32:25 over Tonga.
Tahiti lead the race with six points, followed by New Zealand and New Caledonia, who both have four points. On two points, Cook Islands and Australia are level, while Tonga have lost all their games so far.
On Thursday, Tonga face New Zealand at 10:00 local time, New Caledonia meet Australia at 14:00, and Cook Islands play Tahiti at 16:00. If Tahiti win again, they will secure the title with one match to go.
At the junior (U20) tournament, it was Australia who made another step closer towards the title. On Wednesday, they proved too strong for the hosts Cook Islands (30:6), notably conceding just one goal after the break. The other match was much tighter, as New Caledonia beat New Zealand (30:29).
On day four, Australia play their last match at the tournament against New Zealand at 12:00 and will secure the first place even with a draw. The Australians now have six points, while New Zealand, New Caledonia and Cook Islands are tied on two. At 18:00, New Caledonia meet Tonga, while Cook Islands have a rest day.
The games will be streamed here. 
Photo: OCHF/NZHF