New Zealand beat hosts Cook Islands twice at IHF Trophy Oceania
07 Dec. 2022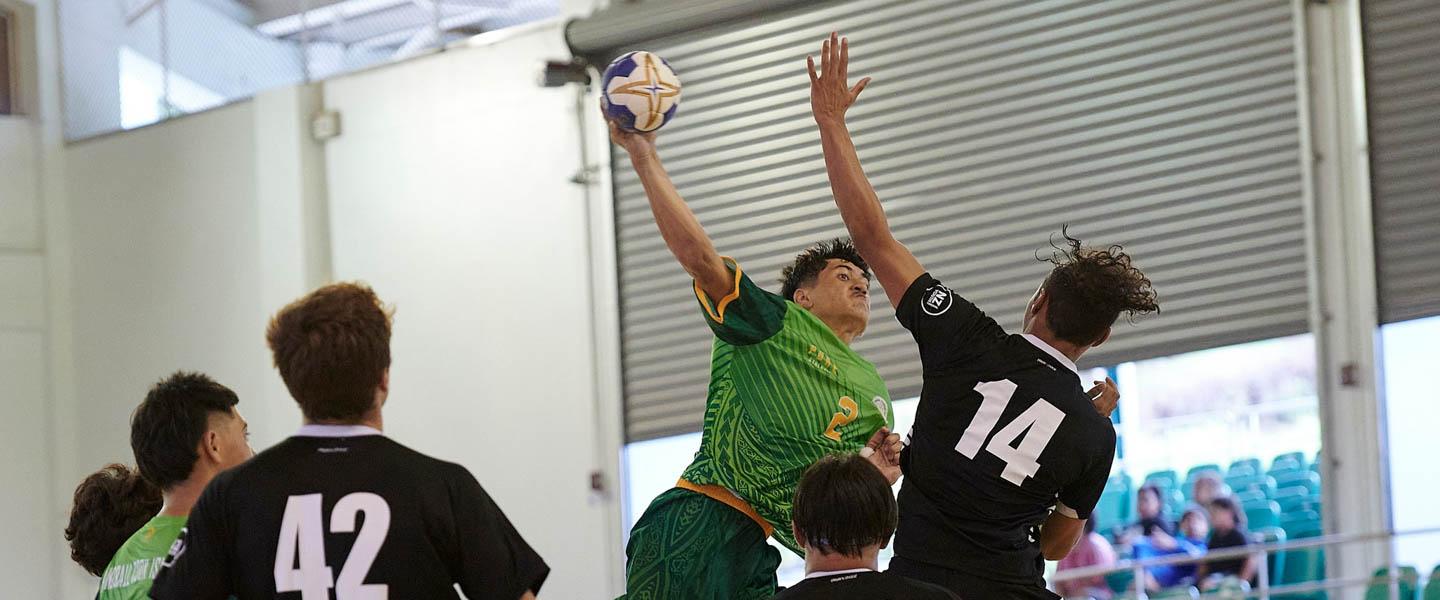 The Men's IHF Trophy in Rarotonga, Cook Islands, continued on Tuesday, 6 December, with five more youth and junior competitions matches.
At the youth (U18) event, Tahiti and New Zealand lead the race with the maximum of four points after two matches. On day two, Tahiti were dominant against Australia, 34:9, while New Zealand proved too strong for the home side Cook Islands and cruised to a 47:12 victory.
Cook Islands remain on two points, just like New Caledonia, who defeated Tonga (38:14). The teams from Tonga and Australia are yet to earn their maiden point at the tournament, and on day three, they are scheduled to meet at 10:00 (local time). At 14:00, the leaders New Zealand and Tahiti will face off, and Cook Islands will play New Caledonia at 16:00.
Australia are doing much better at the junior (U20) competition, as they claimed their second straight win on Tuesday (31:9) against Tonga. Besides, New Zealand entered the tournament with a comfortable win. Like at the U18 event, they beat the host nation Cook Islands, this time with a 35:14 score. 
Australia top the table with four points, followed by Cook Islands and New Zealand, both on two points. New Caledonia, who had a rest day, as well as Tonga, have zero points.
On Wednesday, New Zealand will play New Caledonia at 12:00, and Australia will try to continue their winning run, meeting Cook Islands at 18:00.
The games will be streamed here. 
Photo: OCHF/NZHF