Nine-goal second half from Milosavljevic lifts Serbia past the Netherlands
23 Jan. 2023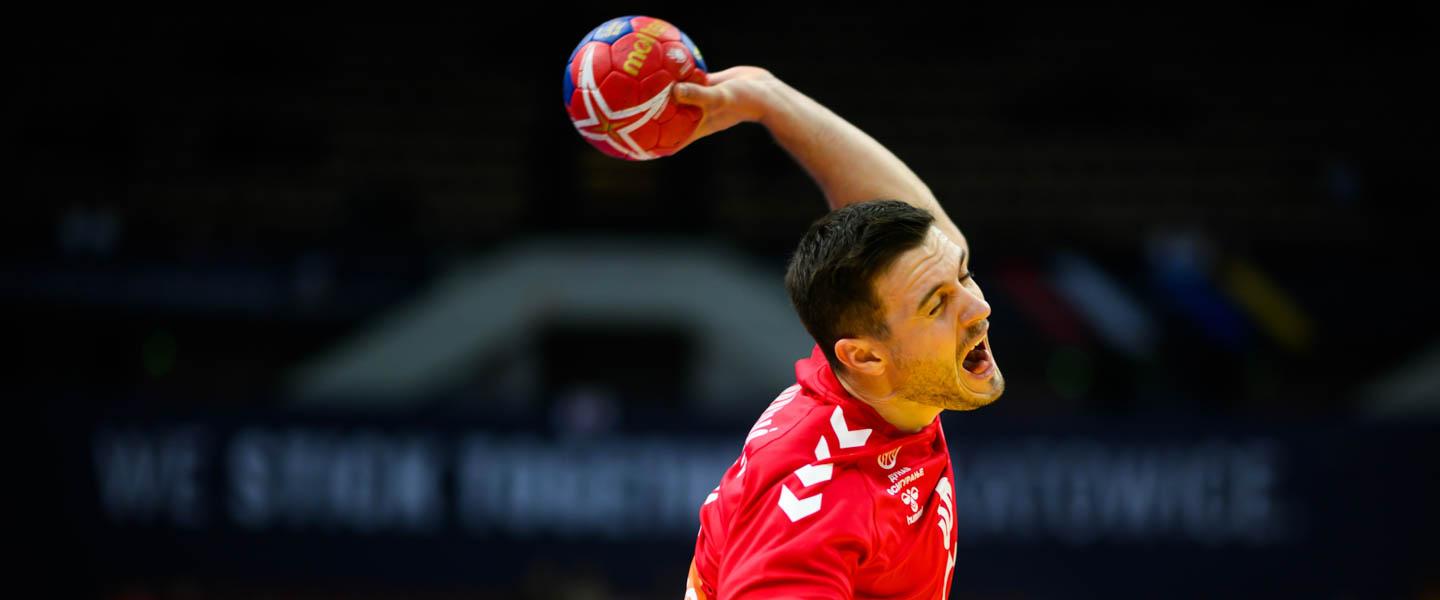 Serbia received a huge lift in the second half from left back Marko Milosavljevic to end Poland/Sweden 2023 on a high with a 32:30 win over the Netherlands, which helped Toni Gerona's side finish third in Group III of the main round and in 11th place in the final standings at the 2023 IHF Men's World Championship.
Main Round Group III
Serbia vs Netherlands 32:30 (15:17)
Both Serbia and the Netherlands needed a miracle to secure a place in the top 10 at Poland/Sweden 2023. Still, they were aiming to finish the championship with a win after they had been eliminated from the fight for a quarter-final spot on Saturday after the Dutch side conceded a loss against Germany and Serbia lost against Norway.
For the Netherlands, it was a chance to finish their first world handball flagship tournament since 1961 on a high, while Serbia were keen to take a win and underline their growth, having also been trying to find their way for some years.
However, Toni Gerona's side blinked first and had a turnover-filled start to the first half, losing three balls in quick succession in the first three minutes of the match. Until goalkeeper Dejan Milosavljev slowly got into form, the Dutch side took the initiative, with Kay Smits and Luc Steins dominating the Serbia defence.
The gap varied between two and three goals until Serbia looked in serious difficulty as line player Mijajlo Marsenić was disqualified, conceding a red card for a push on Steins. Yet this Serbia side prizes their fighting spirit, which is exactly what they did here.
With line player Dragan Pechmalbec and left wing Nemanja Ilić scoring four goals each, Serbia tied the match, 12:12, only for the Netherlands to use Steins again to create a two-goal gap at the break, 17:15.
With three goals and three assists, the diminutive centre back was the Dutch side's best player in the first half. Still, Toni Gerona, Serbia's coach, had a plan for him, trying to isolate Steins with a man-to-man marking applied at times, which tried to derail Netherlands' attack.
And for some time, it really worked. Serbia started the second half with a 4:1 run, taking back the lead. However, the Dutch side still had their trademark speed brought by Steins and Smits, with Staffan Olsson's side providing highlight reel after highlight reel and dominating the Serbia defence via air with two in-flight goals in less than 10 minutes.
But the real hero for Serbia was 24-year-old left back Marko Milosavljevic, who entered the second half replacing Petar Đorđić and was virtually unstoppable. The Netherlands tried everything, even taking him out of the game with a man-to-man marking, but Milosavljevic escaped time and time again, finishing the match with nine goals, all scored in the second half.
It was exactly the type of push needed by Serbia to clinch a win, 32:30, as they delivered an excellent performance in the second half as the Netherlands lacked composure and efficiency in attack, but also the much-needed defensive impetus in trying to stop their opponents.
With their fourth win in six matches, Serbia showed they are on a good track under Toni Gerona and finished in 11th place in the final standings at Poland/Sweden 2023, their best finish since Spain 2013, while also securing four wins, a feature which was last ticked back at Croatia 2009.
Unfortunately for the Netherlands, Staffan Olsson's side lost their third match, all by a close margin and against a European side, yet this is still a side that can really deliver some good performances in the future, with their return to the IHF Men's World Championship being branded as a success, with a 14th place finish.
hummel Player of the Match: Luc Steins (Netherlands)