Asian Youth Women ready for throw-off in India
21 Aug. 2019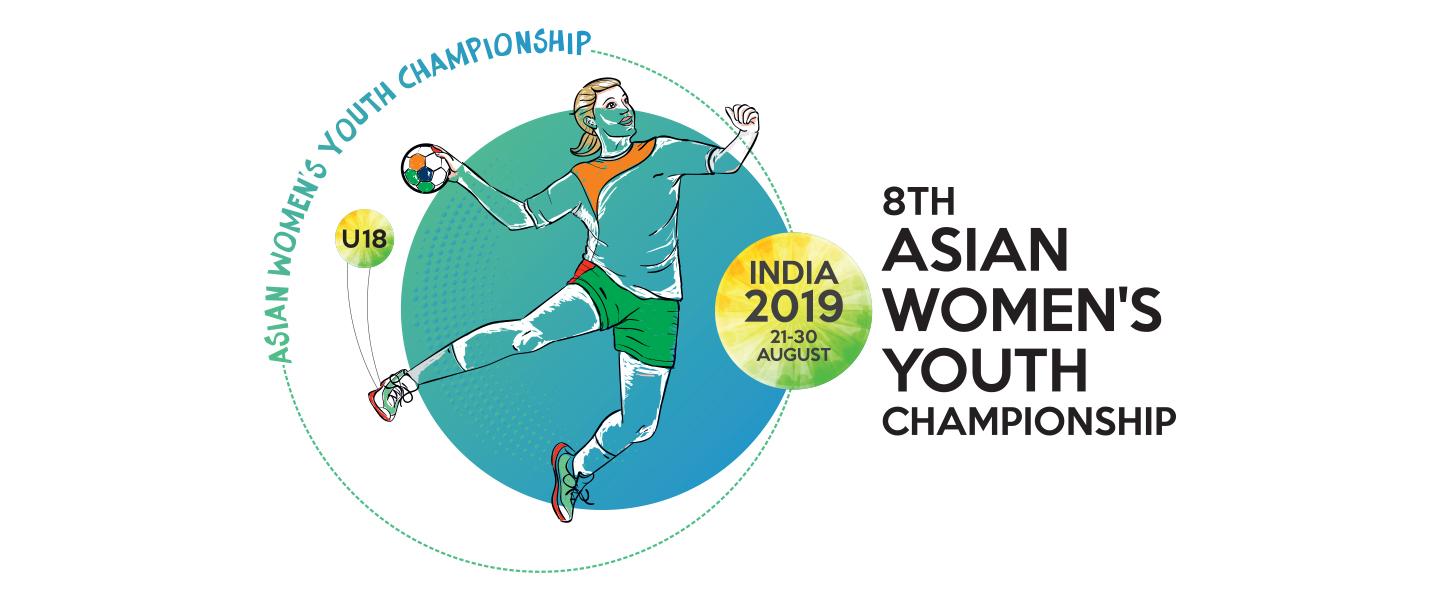 Starting today (Wednesday 21 August), the 2019 AHF Women's Asian Youth (U18) Championship gets underway in Jaipur, India, before finishing on Friday 30 August.
This year is the eighth edition of the championship with Republic of Korea the team to beat, having won all seven previous events. For more information on the tournament check HERE. 
The competition format sees 10 nations split into two preliminary groups of five teams each with the event the top two in each moving into the semi-finals and the final itself. All games will be played at the Sawai Mansingh Indoor Stadium.
The top four teams will qualify directly to the 2020 IHF Women's Youth World Championship to be held in P.R. of China.
The 10 nations appearing alongside the hosts India are Bangladesh, Republic of Korea, Uzbekistan, Chinese Taipei, Japan, Mongolia, Nepal, P.R. of China and Kazakhstan.
Republic ofKorea have won seven straight gold medals, starting at the debut edition back in 2005 in Bangkok, Thailand, and then followed up by topping the podium in 2007, 2009, 2011, 2013, 2015 and last time, in 2017 in Jakarta, Indonesia. 
Japan have consistency too – they have finished as runners-up to Korea on all previous seven occasions and will hope 2019 will be different.
Kazakhstan made their debut in the championship back in 2009 in Amman, Jordan and have won three bronze medals (2009, 2011, 2013). China have two bronze medals (2015, 2017), Chinese Taipei have one bronze medal (in 2007) while Uzbekistan's best finish was fourth in 2013 and India's was fifth in 2005.
Mongolia, Bangladesh and Nepal are making their debuts in the competition.
Ahead of the tournament, Asian Handball Federation (AHF) referees and officials attended various meetings and a workshop before the technical meeting saw all 10 nations in attendance.
For further details and results visit asianhandball.org.
MATCH SCHEDULE
All times local
Preliminary Round
Preliminary Group A: Republic of Korea (KOR), Japan (JPN), Uzbekistan (UZB), Chinese Taipei (TPE), Bangladesh (BAN)
Preliminary Group B: India (IND), China (CHN), Kazakhstan (KAZ), Nepal (NEP), Mongolia (MGL)
Wednesday 21 August
12:00    NEP vs CHN
14:00    TPE vs JPN
16:00    Opening Ceremony
17:00    MGL vs IND
19:00    BAN vs KOR
Thursday 22 August
13:00    UZB vs JPN
15:00    KAZ vs CHN
17:00    TPE vs KOR
19:00    NEP vs IND
Friday 23 August
13:00    CHN vs MGL
15:00    TPE vs UZB
17:00    JPN vs BAN
19:00    NEP vs KAZ
Saturday 24 August
Rest Day
Sunday 25 August
13:00    BAN vs TPE
15:00    MGL vs NEP
17:00    UZB vs KOR
19:00    KAZ vs IND
Monday 26 August
13:00    BAN vs UZB
15:00    MGL vs KAZ
17:00    KOR vs JPN
19:00    IND vs CHN
Tuesday 27 August
Rest Day
Wednesday 28 August
11:00    9/10 Placement Match: 5A vs 5B
13:00    5-8 Placement Round: 3A vs 4B
15:00    5-8 Placement Round: 3B vs 4A
17:00    Semi-Final 1: 1A vs 2B
19:00    Semi-Final 2: 1B vs 2A
Thursday 29 August
15:00    7/8 Placement Match
17:00    5/6 Placement Match
Friday 30 August
15:00    3/4 Placement/Bronze Medal Match
17:00    Final/Gold Medal Match