Romain: It's an amazing feeling to win
09 Oct. 2018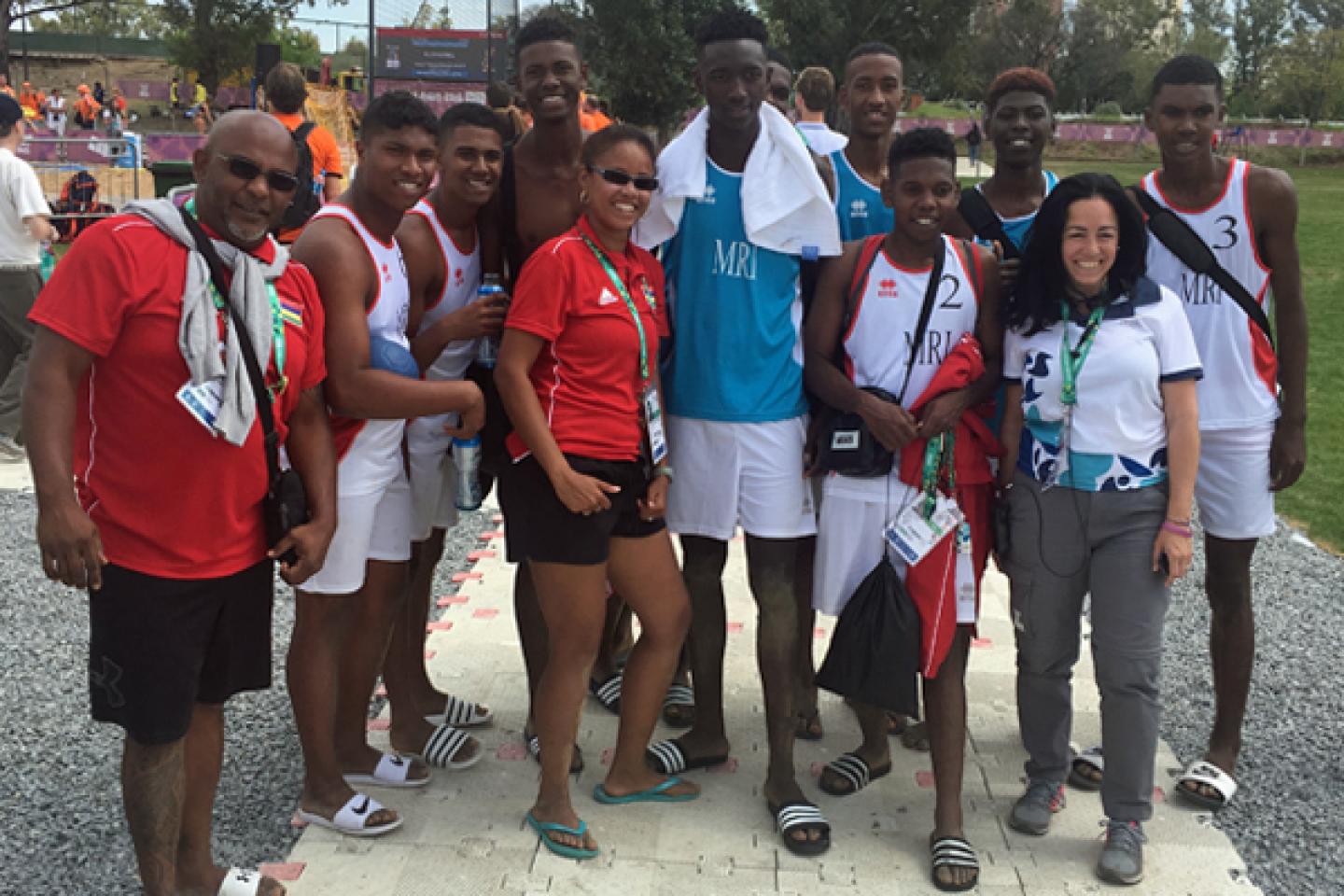 After Oceania celebrated a first continental win at the Youth Olympic Games earlier today, it was the turn of Africa as the Mauritian men beat Paraguay 5:2 in a shoot-out to clock up their first victory in Buenos Aires.
The overall 2:1 (15:13, 14:20, SO 5:2) win saw right wing/specialist Jean Romain top-score with nine points as his side went above the South Americans in the group and keep them in contention of qualifying through to the main round.
After the match Romain, and his coach Karine Raboud-Amoordon spoke to IHF.info about their experiences in Buenos Aires so far.
IHF.info: You're at an Olympic Games in Argentina, competing in beach handball and now you have your first victory. What are you feeling right now?
Jean ROMAIN: I am so excited, it's an amazing feeling. I did not believe I would be scoring most of the goals today and I am very happy for myself and my team.
Karine RABOUD-AMOORDON: I am very proud of the boys, they listened – most of the time, but sometimes no, but when they won the first period they were motivated, and we won on a shoot-out – it's amazing.
I'm very happy - very happy for them.
IHF.info: When you started playing beach handball did you ever think you would appear in an Olympic Games playing it?
Jean ROMAIN: No, I didn't believe I could be at an Olympic Games. And now I am - right here, right now, this is why it is very amazing and why it is such a great experience.
I am very proud of representing my country Mauritius and at the same time the continent of Africa.
IHF.info: What do you love about beach handball?
Jean ROMAIN: Originally, I started playing indoor handball, but when I discovered beach handball and how it was so amazing and fun I continued it. I am so at ease when I am playing it because I love it.
IHF.info: How important is it to get this first win? 
Karine RABOUD-AMOORDON: All the players have worked a lot for a long time for this and it's a pleasure. No matter what happens now we can go home with at least one victory and it's a very nice feeling – I will maybe let them celebrate for 30 minutes, but then they will cool down and we'll start preparing for the next match.