Martinique beat home side Mexico to reach semi-final in Mexico City
15 Dec. 2022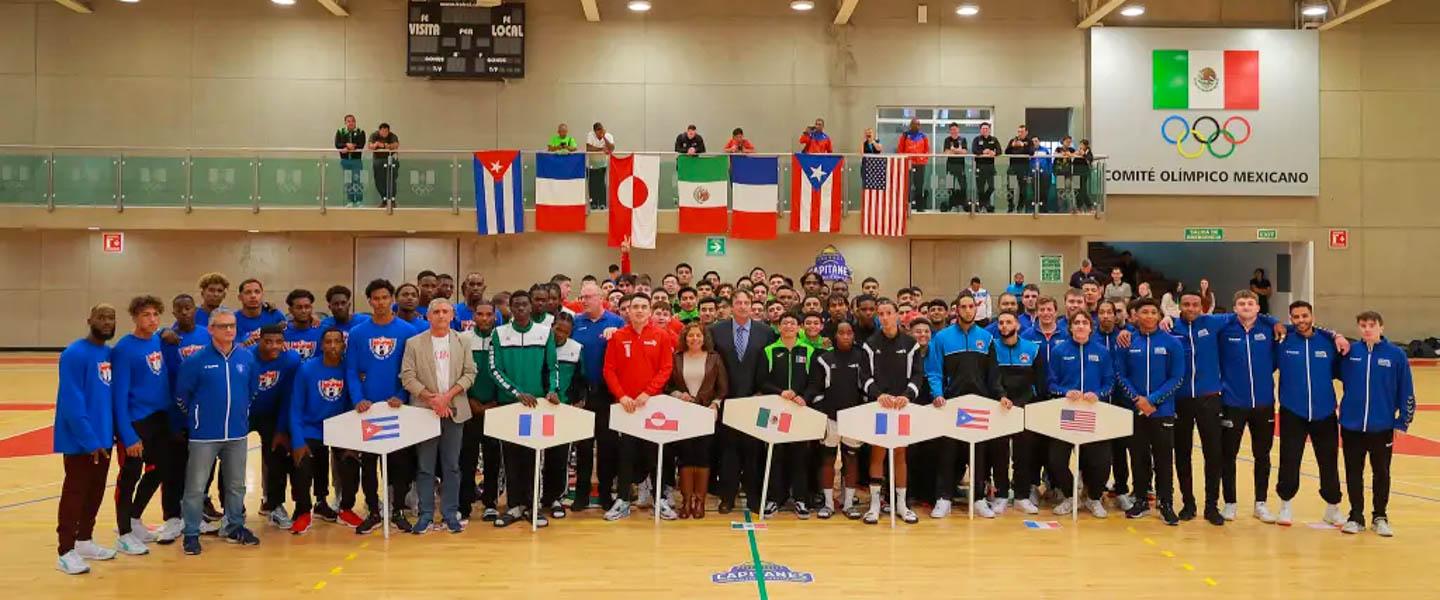 Wednesday 14 December was the final day of the group stage at the Men's IHF Trophy North American and Caribbean zone in Mexico. It determined the last semi-finalist as the junior (U20) team of Martinique joined United States of America, Guadeloupe and Cuba in the next round.
In a direct duel for the second place in Group B, Martinique defeated home side Mexico (30:26) after leading 16:14 at half-time. In the other match of the same group, Cuba earned their third straight win in the competition, comfortably beating Puerto Rico (46:20). 
So Cuba finished top of the group with six points and Martinique became runners-up with four, while Mexico (two points) and Puerto Rico (zero) failed to reach the semi-final.
In Group A, both semi-finalists had been determined before the last day of the group stage, and they faced off on Wednesday. USA beat Guadeloupe (29:25) to finish top of the group with four points, while Guadeloupe remained second. Greenland, who lost both of their matches, finished third.
Thursday is a rest day at the event before the semi-finals will take place on Friday. At 16:00 (local time), USA will meet Martinique and at 18:00, Cuba will play Guadeloupe. The final as well as the third-place encounter are scheduled for Saturday.
Greenland, Mexico and Puerto Rico, who failed to progress to the semi-final, will determine their final positions in the 5-7 placement matches, played as a mini-tournament. Notably, Mexico's win against Puerto Rico in the group stage (40:22) will be counted. Greenland will face Puerto Rico on Friday and play Mexico on Saturday. 
Photo: Marcos Dominguez