USA, Cuba and Mexico claim opening wins in Mexico City
13 Dec. 2022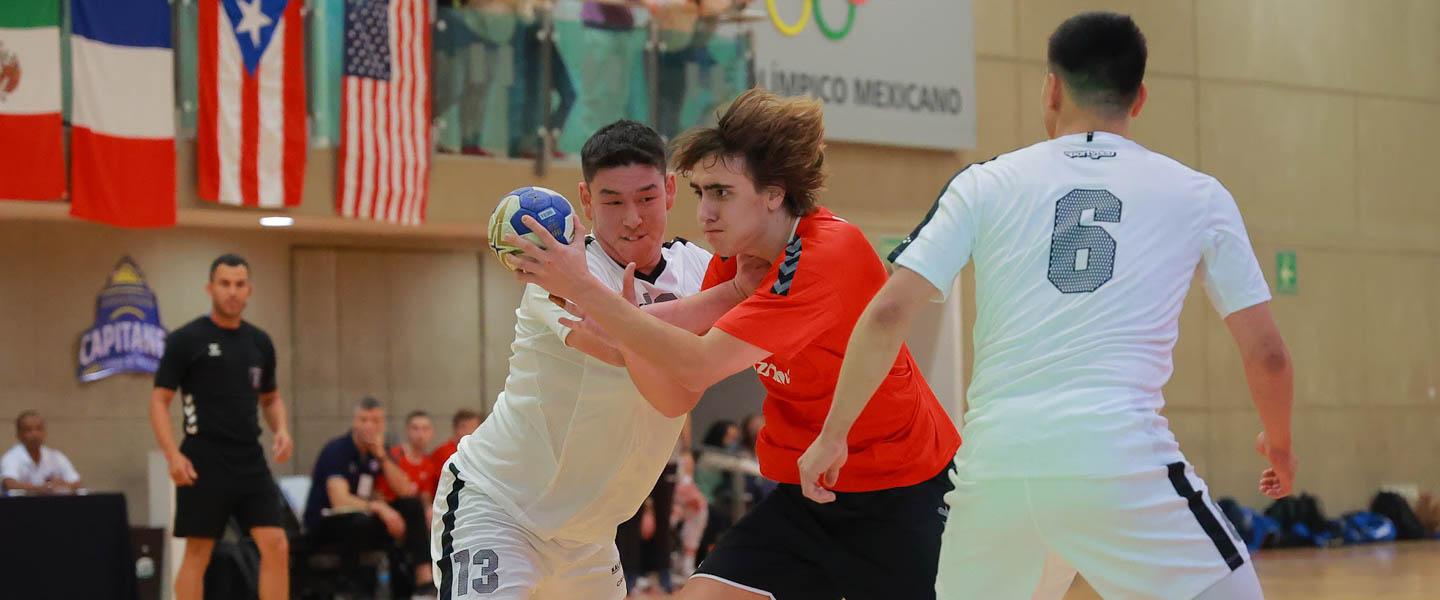 Day one of the Men's IHF Trophy North American and Caribbean zone in the junior (U20) age category featured three matches.
On Monday 12 December, the event in Mexico City opened with the game between the United States of America and Greenland in Group A. The US team proved too strong for their opponents, ultimately taking a comfortable 31:18 win.
As there are only three teams in Group A, USA will have a rest day on Tuesday, while Guadeloupe are scheduled to play their opening match against Greenland at 12:00 (local time).
In Group B, Cuba had the upper hand against Martinique, winning 32:19, while home side Mexico held an even bigger advantage over their rivals Puerto Rico, as they hit the 40-goal mark and cruised to a 40:22 victory. 
So Cuba and Mexico top the group with two points before meeting at 18:00 on Tuesday. And at 16:00, Puerto Rico will meet Martinique, with both sides hoping to earn their maiden points at the competition.
Photo: US Handball Federation