Mediterranean Beach Games get underway in Greece
24 Aug. 2019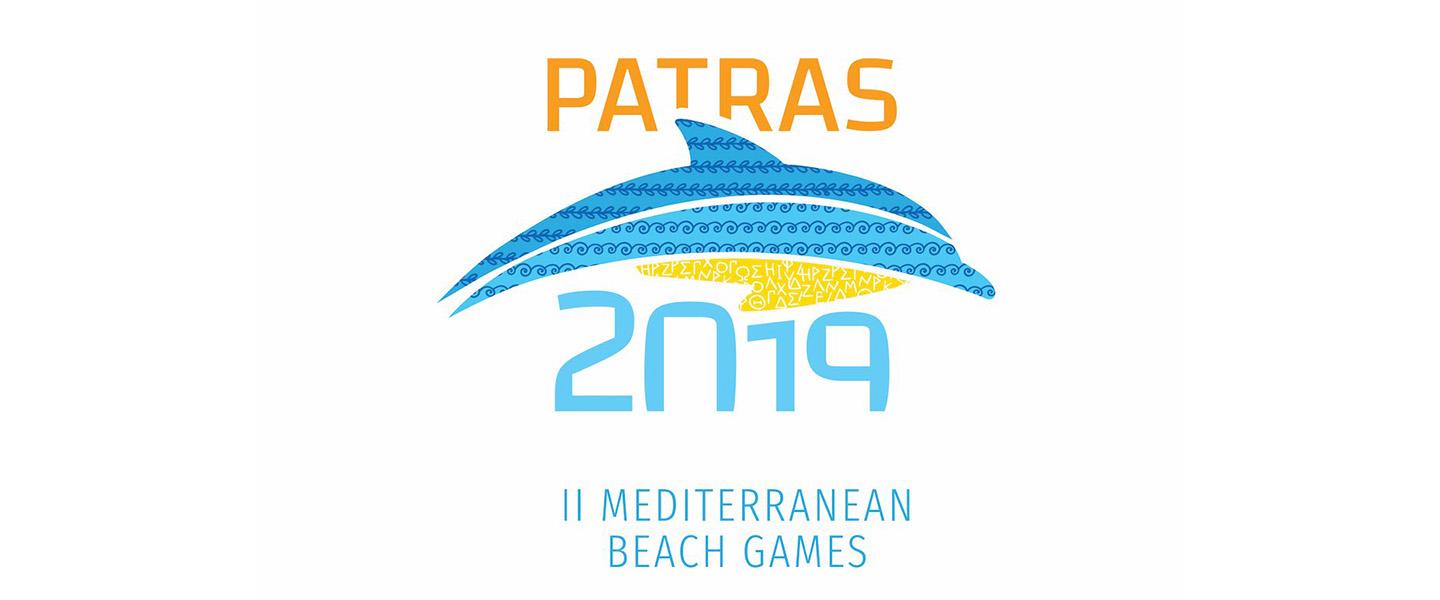 From 25 to 28 August 2019, beach handball will feature at the second Mediterranean Beach Games in Patras, Greece.
The multi-sport event will see over 700 athletes from 26 countries across the Mediterranean region compete in 11 sports – aquathlon, beach handball, beach soccer, beach volleyball, beach tennis, beach wrestling, canoe ocean racing, fin swimming, open water swimming, rowing beach sprint and water skiing – with more than 700 athletes and 1,200 volunteers involved.
The event runs every four years with the first edition held in 2015 in Pescara, Italy – the same area where the 2020 IHF Men's and Women's Beach Handball World Championship will be held.
Back in 2015, the first Mediterranean Beach Games saw Italy win gold in the women's competition,  Greece finish with silver and Turkey end with bronze. Tunisia won men's gold, ahead of Cyprus in second place and Turkey, who took their second bronze.
In 2019 the men's and women's beach handball competitions will take place at the Artemis venue on the floodlit 'fields of play one and two' which have a capacity seating of 2,500 and 300 respectively.
The men's competition features two initial preliminary groups of five teams each with the top four in both going into the quarter-finals before the semi-finals and final. The 10 teams are Croatia (CRO), Cyprus (CYP), Egypt (EGY), Albania (ALB), Portugal (POR), Italy (ITA), Malta (MLT), Tunisia (TUN), Morocco (MAR) and Greece (GRE).
The women's competition features Greece (GRE), Italy (ITA), Portugal (POR), Tunisia (TUN) and Cyprus (CYP) with each team playing each other once in a round-robin group before the top four move directly in the semi-finals and then final.
The beach handball finals for both men and women will be shown on a slightly delayed broadcast on Greek public broadcast ERT Sport HD on Wednesday 28 August between 8pm-10pm (local time).
The home fans will be expecting at least one medal from their nation – with the Greece women being the current world champions after they won the 2018 IHF Women's Beach Handball World Championship in Kazan last year. "Beach handball is a sport that captivates everyone thanks to its spectacle," said Greece women's coach Maria Karantoni ahead of the competition. "The sport is rapidly expanding worldwide."

The opening ceremony for the Games will take place on Sunday, 25 August at 20:30 and will celebrate "the harmonious coexistence of the people, the multiculturalism, the presentation of not only elements of the unique Greek culture but also of the culture of the Mediterranean countries."
To see the full beach handball match schedule, click HERE.  
To follow the Mediterranean Beach Games through its live stream, visit www.mbgpatras2019.gr or follow it through these social media channels:
LinkedIn: https://www.linkedin.com/in/ii-mediterranean-beach-games/
Twitter: https://twitter.com/Mbg2019
Instagram: https://www.instagram.com/mbg_patras_2019/
YouTube: https://www.youtube.com/channel/UCqbfUtMBpQS7xBpIYZLmAcg/videos
Facebook: https://www.facebook.com/MBGPatras2019/