Georgia on maximum points after round two
09 Jun. 2019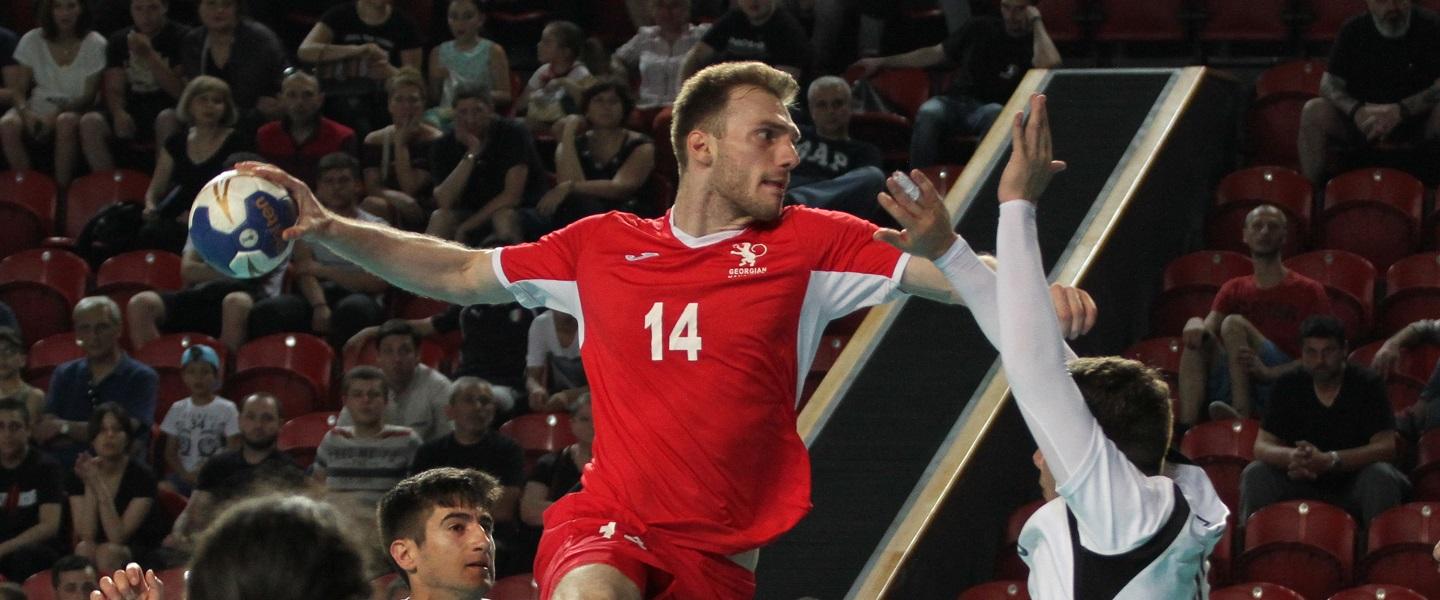 The hosts of the 3rd IHF Emerging Nations Championship delighted their home crowd with a dominant display versus Malta, taking their second victory in their second match after a one-sided 60 minutes on Sunday. With the win, Georgia joined Bulgaria on four points at the top of the Group B table.
GROUP B
Malta vs Georgia 13:39 (7:16)
The fact that three players tallied six goals or more – Nikoloz Kalandadze (six goals at 100%), Giorgi Tskhovrebadze (six goals) and Giorgi Arvelodi Dikhaminjia (eight goals) – was a clear sign of Georgia's dominance in attack in their round two clash. The victory for the hosts was never in doubt, and at the final whistle Georgia earned a decisive win that kept them unbeaten at their home Emerging Nations Championship.
Malta kept pace through the first 15 minutes, 4:6, before Georgia began to run away from their opponents completely. After the first quarter, Georgia recorded a 10:3 run through the rest of the first period that meant the outcome was essentially decided by half-time.
While everything clicked perfectly into place for Georgia, Malta had to work hard for each goal. Malta fought valiantly but did not reach the 10-goal mark until the 50th minute, when Georgia were clearly on their way to victory.
Players of the match:
Georgia: Nikoloz Kalandadze
Malta: Jacques Seifret