Great Britain and Georgia maintain perfect record at IHF Trophy Europe
14 Oct. 2022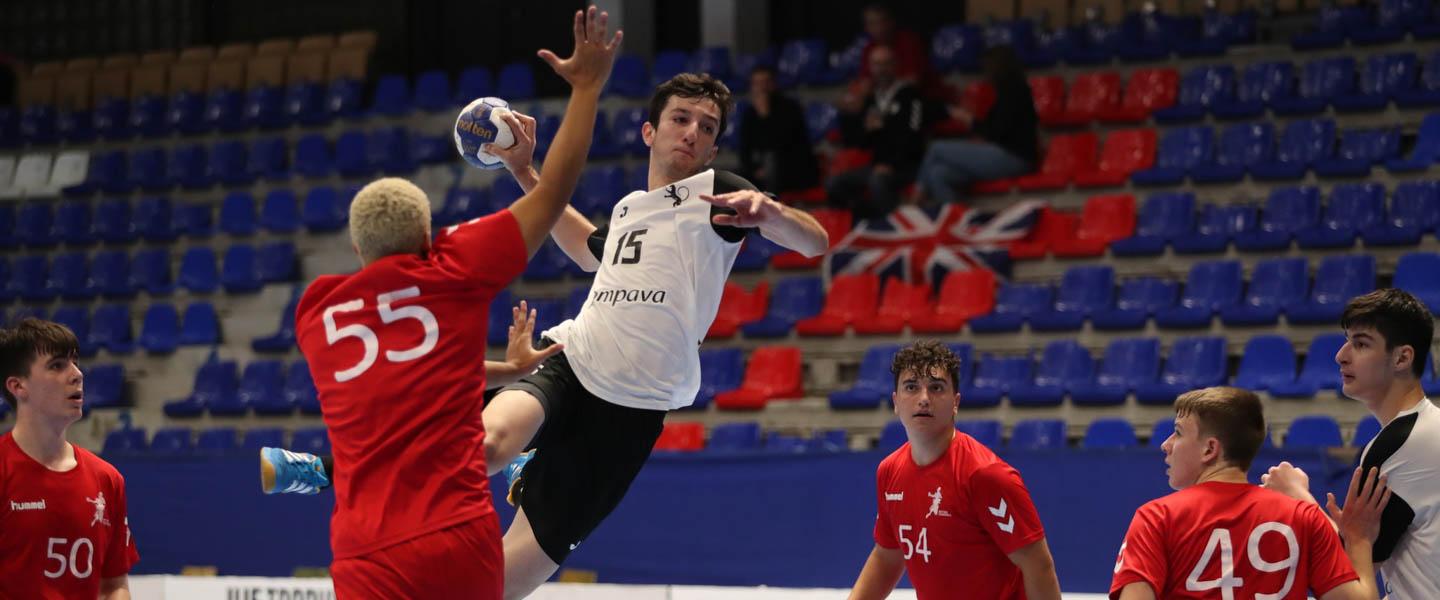 After the third day of the IHF Men's Trophy in Prishtina, only two teams boast a 100% record – Great Britain in the junior (U20) category and Georgia in the youth (U18) category.
The British junior team earned their third straight win on Thursday, defeating Malta 30:19. Great Britain comfortably led at half-time, 15:9, and they went in to clinch an 11-goal victory. 
In the other U20 match of the day, home side Kosovo earned their first points as they beat Andorra 26:20. Kosovo's goalkeeper Emre Karabeg played a crucial role in his team's success, recording several saves. Great Britain lead the standings with six points after three matches, while Bulgaria, Kosovo and Malta are tied at two points, and Andorra are yet to claim their maiden points. 
On Friday, Andorra will play Bulgaria at 16:00 local time, while Kosovo will meet Malta at 18:00. Great Britain have a rest day before their last game on Saturday against Andorra, in which even a draw would secure them the title.
In the youth category, Bulgaria and Georgia are level on four points, but only the Georgians maintain a perfect record, as they have played only two matches.
On Thursday, Georgia had an impressive attacking performance against Great Britain, winning 37:25. Their player Vakhtang Khelisufali became the top scorer of the game with eight goals. 
In the other U18 match, Bulgaria, who had narrowly lost to Georgia the day before, bounced back by defeating Albania 42:13, while home side Kosovo had a rest day. 
On Friday, Georgia will try to make another step towards the title, as their match against last-placed Albania is scheduled for 12:00. Great Britain and Kosovo will follow at 14:00, while Bulgaria have a rest day. 
You can find more information about the competition here and follow the action live on the IHF Youtube channel.
Photos courtesy of Kosova Handball Federation