First IHF National Team Coaches Course in Asia
26 Mar. 2018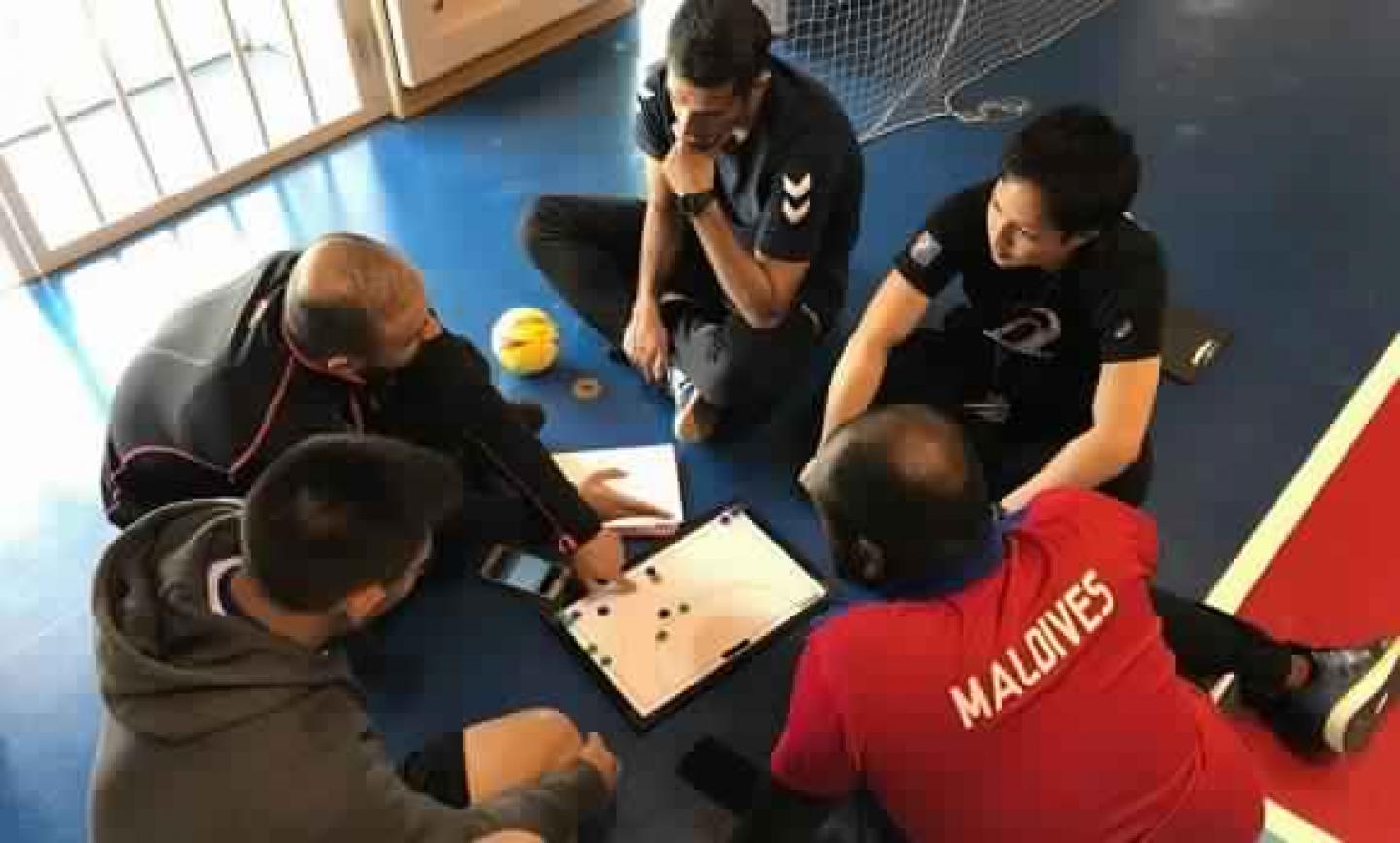 As part of the continued investment and commitment to the development of handball around the world, the IHF recently organised the first 'IHF National Teams Coaches Course for National Coaches' in Asia, in conjunction with the Japanese Handball Association (JHA).
Held at the Ajinomoto National Training Centre in Tokyo, Japan, the course was led by IHF Lecturers Frantisek Taborsky, Dietrich Spate and Alexandru Buligan with all successful participants (dependent upon experience) invited to take part at the next IHF Level A or B coaching course.
A total of 15 national federations from the Asian Handball Federation (AHF) and Oceania Continent Handball Federation (OCHF) were represented in Tokyo with coaches from Australia, Bangladesh, China, Indonesia, Iran, Iraq, Jordan, Japan, Republic of Korea, Lebanon, Maldives, New Zealand, Pakistan, Philippines and Vietnam in attendance on the six-day course.
The course featured a mixture of theory and practice sessions along with small group seminars. Many topics were covered including new rules, long-term talent development, modern training methods, defensive activities, fast breaks and back court training, along with an in-depth analysis of the top East Asian teams. The final day featured a written test and practical demonstrations before ending with a closing ceremony, certificate presentation and farewell party.
The JHA provided a number of local teams to help with the course including Tokai University Women's Team, Nihon University Men's Team, Waseda University Women's Team, University of Tsukuba Men's and Women's Teams, Meiji University Men's Team, Nippon Sport Science University Women's Team, Chuo University Men's Team and the Hosei University Men's Team.
Joanna Franquelli from the Philippines has coached for six years and been the Philippine Handball Federation Head Coach for the past four years, overseeing the coaches of the men's and women's handball teams at all levels, including senior, junior and youth, as well as beach. She was full of praise for the course and, in particular, those delivering it.
"The three IHF Lecturers were excellent," said Franquelli. "I really appreciated learning new things and information on the latest trends at the very top levels of handball around the world.
"Some of the coaches on the course I had met before, but some I met for the first time - it's always good to meet new and old friends and learn from each other and we will all keep in touch.
"We are still a developing country for handball," continued Franquelli, who has attended five IHF Coaching Clinics over her career, "but the Philippine Handball Federation will continue with our ongoing programmes for the continued development of the sport in our country.
"We have designed a system that aims to have programme continuity from youth up to the senior level and in my role as Head Coach for the Federation I get to oversee all the coaches within that system.
"This course has been – and will continue to be – an extremely valuable tool not only for me personally, but for the Federation and our coaches."
Photos: Japan Handball Association