India dominated the IHF Trophy South Central Asia Zone tournament
20 Oct. 2016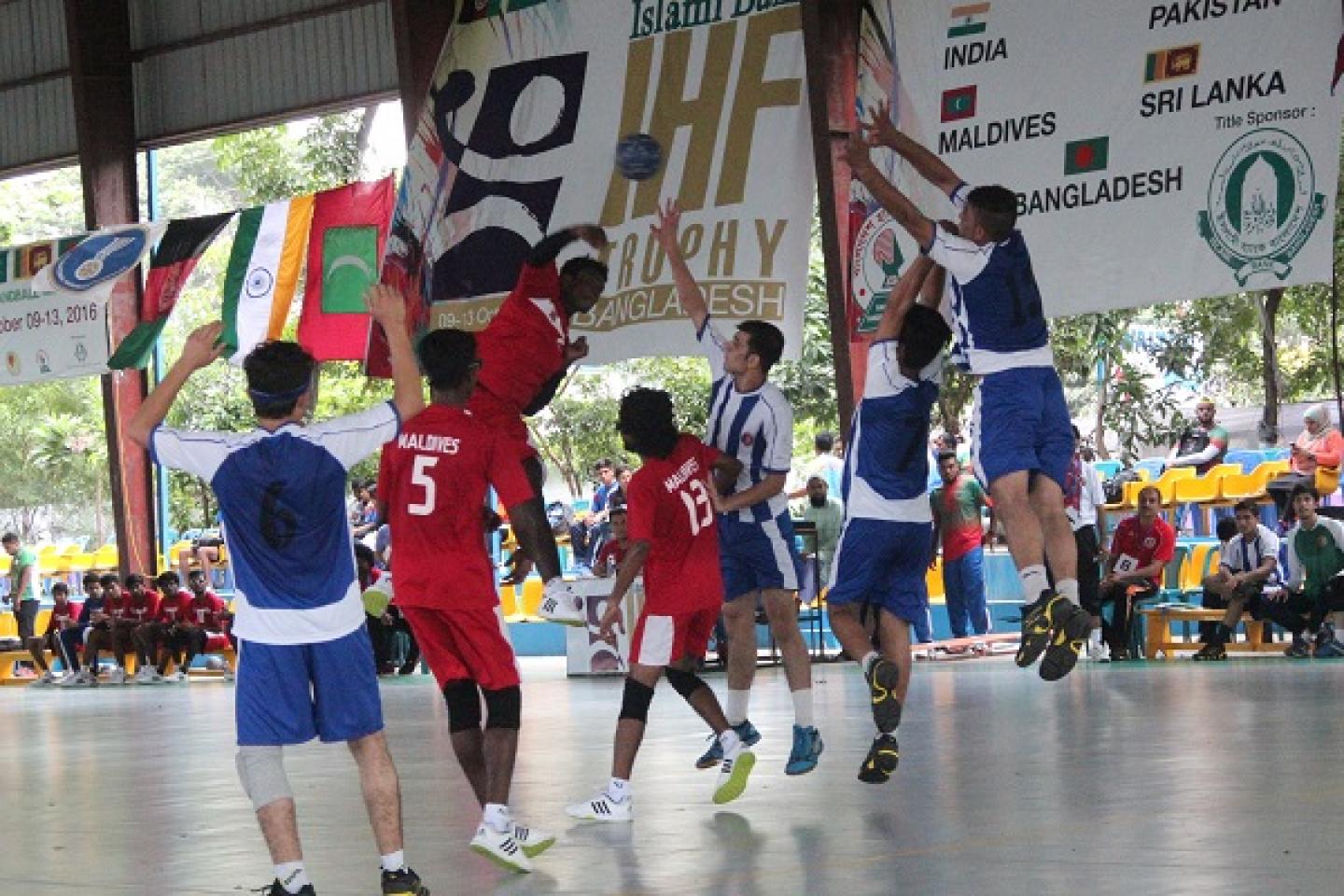 From 9 to 13 October, the Bangladeshi capital Dhaka hosted the IHF Trophy tournament of the South Central Asia Zone. Seven teams participated in both the men's and women's competitions and after missing the previous cycle, it was India who claimed victories in both tournaments, coming back in force on the international handball map.
In the women's tournament, the Indian girls dominated the competition from start to finish. After they convincingly won the first three games of the preliminary round against Pakistan, Maldives and Nepal, they faced Sri Lanka in the semi-finals and once again showed their strength – they dominated the game from start to finish and outclassed their opponents 50:11. In the second semi-final, hosts Bangladesh, who also won all of their preliminary round matches against Sri Lanka and Afghanistan, were better than Pakistan, winning clearly 38:12.
Although the final was a duel of the best two teams, it was one-way traffic as India won the game clearly 48:29. In the match for third place, Pakistan defeated Sri Lanka 34:16.
In the men's competition, the teams followed a similar pattern. India walked through the preliminary phase beating host Bangladesh and Sri Lanka in the process. In the semi-final, they faced Nepal and showed their strength once again winning convincingly 52:12. The second semi-final, however, was quite an interesting affair as Bangladesh won 35:30 after two overtimes, as the game was tied at 28:28 after 60 minutes.
In the final, India were once again better than hosts Bangladesh, winning even more clearly 46:25, after having a comfortable 10 goals cushion at half time. In the bronze medal match, Pakistan beat Nepal. The results from the South Central Zone mean that India qualify for the Continental Phase in both the men's and women's competition where they join the previously qualified DPR Korea and Thailand.
Besides the competition, the IHF organised courses for coaches and referees. The course for coaches was headed by Mr Alireza Habibi (IRI), while Mr Terje Anhtonsen (NOR) was in charge of the refereeing course.