First international tournaments spring success for Netherlands' Under-17 men's team
27 Dec. 2022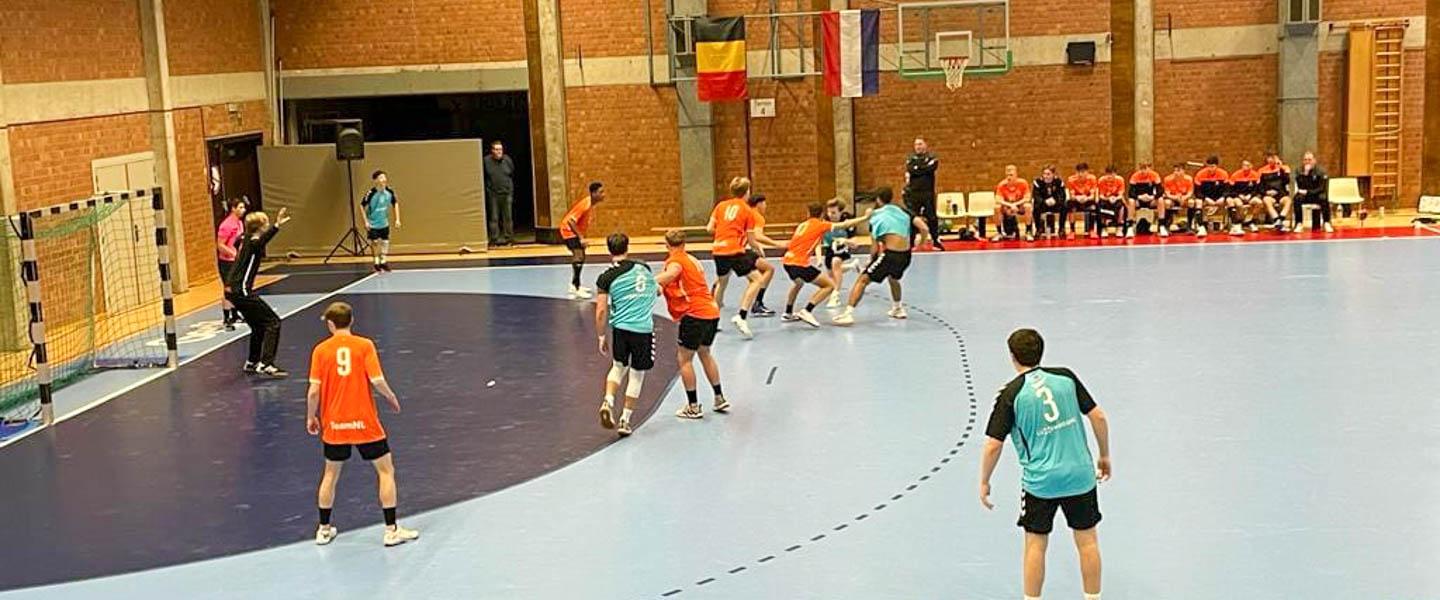 Just before Christmas, four teams competed in the Four Nations Tournament, a friendly competition hosted in Lokeren, Belgium, with four emerging European U17 teams trying to develop their skills.
Hosts Belgium faced the Netherlands, Latvia and Luxembourg, with a clear focus on trying to improve the teams for the next cycle, despite none of them being qualified for either the 2023 IHF Men's Youth (U19) World Championship or the 2023 IHF Men's Junior (U21) World Championship, which will take place next summer.
However, both Belgium and the Netherlands have made it to the 2023 IHF Men's World Championship. The former have qualified for the first time in their history, while their neighbours, the Netherlands, have secured their berth for the first time since 1961.
With more and more attention given to handball in recent years, both in the men's and the women's young age categories, the Netherlands won the tournament, as their first tournament for the U17 team delivered an excellent result with two wins and one draw, sealing the trophy in the Four Nations Tournament.
Edwin Kippers' side, who was just established as all players made their debut for the Netherlands' national team, had no trouble against Luxembourg in the first match, taking a clear 35:13 win with an excellent attacking display.
The form continued in the second match against Latvia, who had previously taken an impressive win against hosts Belgium (37:27). The Dutch side delivered once again an excellent attacking game, cruising to a 32:26 win that enabled them to dream about the trophy.
On the last day of the tournament, with the big prize on the line, the Netherlands had some issues against Belgium, as their defence was not up to par, but eventually they clinched a draw, 33:33, securing the trophy with four points, one more than Latvia.
The Netherlands were the best attacking team in the competition with 100 goals scored, the only side to reach triple digits, and finished in first place in the final standings with five points, one more than Latvia.
The Baltic team took a clear win against Luxembourg on the last day of the competition, 33:22, to finish in second place with one point more than hosts Belgium.
The hosts, coached by former international right back Bram Dewitt, who also featured for French sides Cesson, Semur and Istres in his playing career, finished in third place with three points, while Luxembourg ended up in last place with zero points.
Photo: Handball Federation Belgium