Tunisia take U17 North Africa men's title
18 Feb. 2019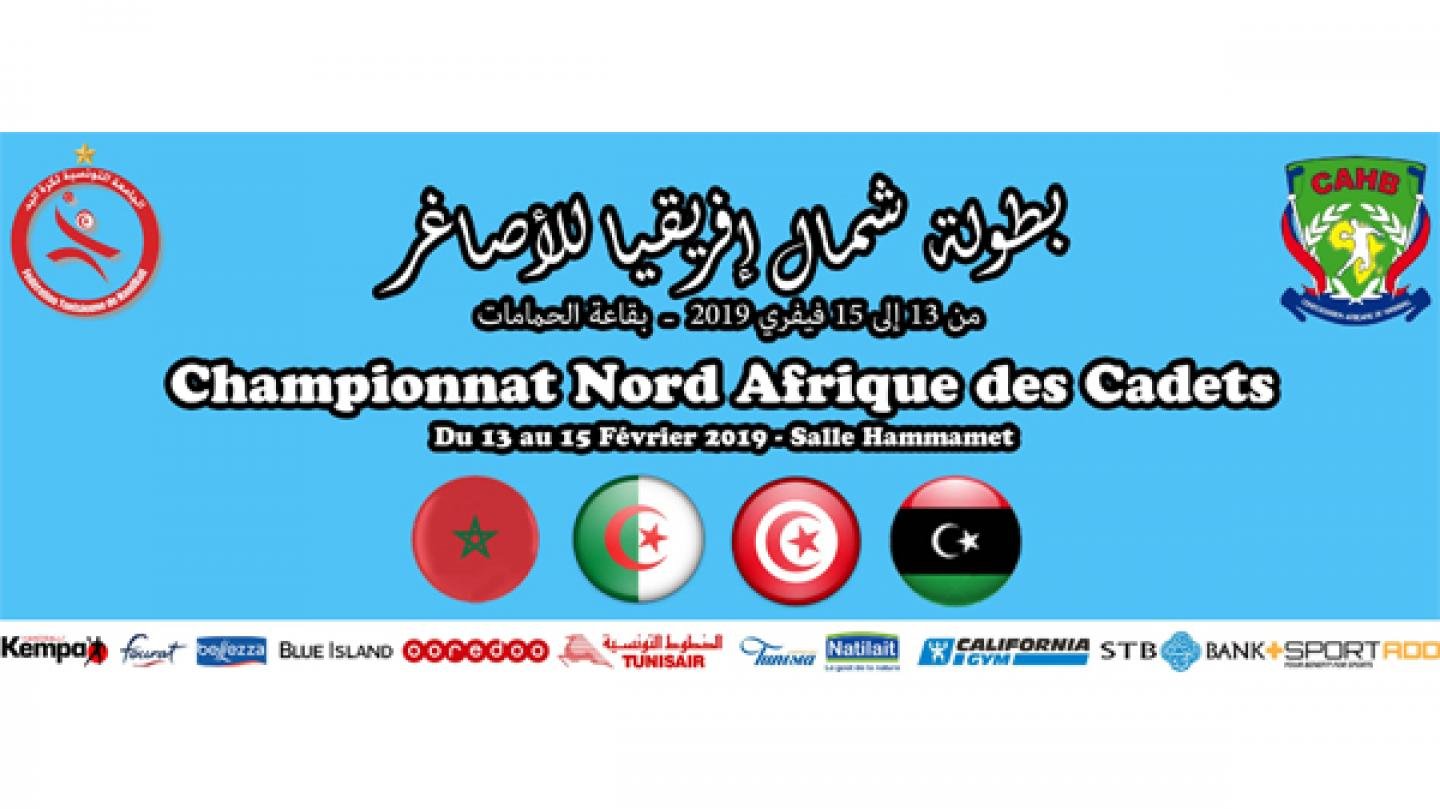 The inaugural edition of the North African Men's Junior Championship (Championnat Nord Afrique des Cadets) took place last week in Hammamet, Tunisia, featuring four teams from the region – Morocco (MAR), Algeria (ALG), Tunisia (TUN) and Libya (LBA).
Also known as the 'African Handball Confederation (CAHB) North Africa U17 Championship (Zone 1)', home team Tunisia took the title in the round-robin competition, which took place over three match days (13-15 February) and featured players born in 2002/03. 
Tunisia won all three of their matches, with Morocco and Algeria tied in second and Libya finishing fourth.
The tournament used the same rules as the Mediterranean Handball Confederation to play the matches (three periods in each match, different points depending on results) with the young Tunisians using the championship as a warm-up ahead of the 2019 edition of the MHC Men's Mediterranean Championship which started today.
Results
Wednesday 13 February
MAR vs ALG 15:15 (6:6, 4:7, 5:2)
TUN vs LBA 30:17 (11:7, 10:7, 9:3)
Thursday 14 February
ALG vs LBA 23:14 (7:3, 9:6, 7:5)
TUN vs MAR 27:15 (9:2, 10:6, 8:7)
Friday 15 February
LBA vs MAR 9:25 (2:7, 5:10, 2:8)
TUN vs ALG 23:15 (10:7, 7:3, 6:5)
Final Ranking
1 – Tunisia (TUN) 15 points 
2 = Morocco (MAR), Algeria (ALG) 7.5 points each
4 – Libya (LBA) 0 points
For more information, visit the Tunisian Handball Federation website HERE.