Mediterranean men underway in Egypt
18 Feb. 2019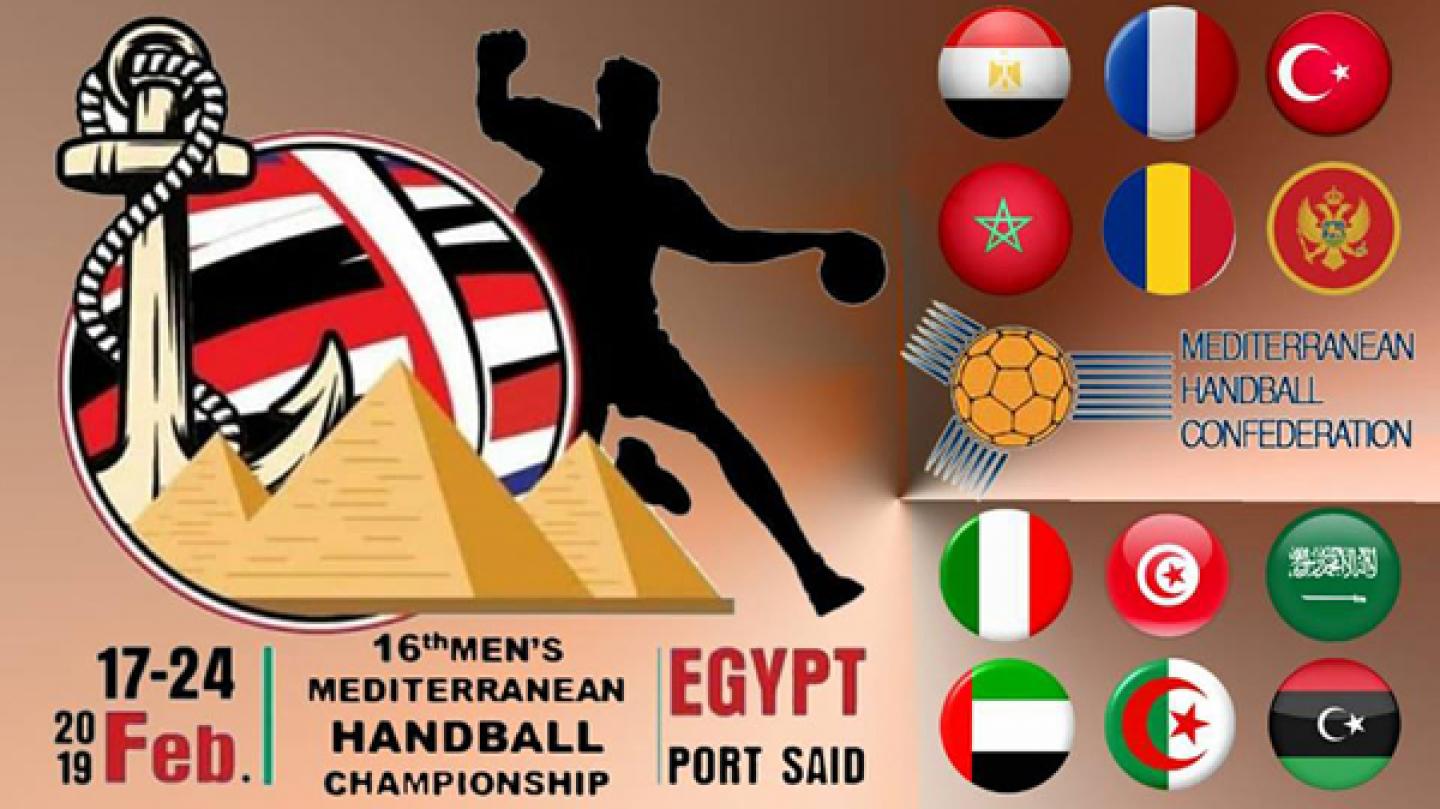 Following the completion of the 2019 MHC Men's Mediterranean Championship technical meeting late last night, the preliminary groups and match schedule have been confirmed for the competition which starts today and finishes on Saturday (23rd February).
For further information about the championship click HERE, all games will be streamed live on the tournament Facebook site HERE.
Preliminary Group A: Algeria (ALG), Libya (LBA), Montenegro (MNE), Romania (ROU), Saudi Arabia (KSA), Tunisia (TUN)
Preliminary Group B: Egypt (EGY), France (FRA), Italy (ITA), Morocco (MAR), Turkey (TUR), United Arab Emirates (UAE)
Two playing halls will be used Port Said for the matches, which will be played on the following dates and times.
Match Schedule
(all times local)
Monday 18 February
0900 LBA vs TUN, UAE vs FRA
1030 MNE vs KSA, ITA vs MAR
1200 ROU vs ALG, EGY vs TUR
1600 UAE vs ITA, LBA vs KSA
1730 TUR vs FRA, TUN vs ALG
1900 ROU vs MNE
1930 EGY vs MAR
Tuesday 19 February
0900 EGY vs UAE, LBA vs ROU
1030 ITA vs FRA, MNE vs ALG
1200 MAR vs TUR, KSA vs TUN
1530 ALG vs LBA, FRA vs EGY
1700 TUN vs MNE, TUR vs ITA
1830 KSA vs ROU, MAR vs UAE
Wednesday 20 February
0900 ITA vs EGY, MNE vs LBA
1030 UAE vs TUR, ROU vs TUN
1200 FRA vs MAR, ALG vs KSA
Thursday 21 February
Quarter-Finals, 9-12 Placement Round
Friday 22 February
Semi-Final, 9-12 Placement Round
Saturday 23 February
Final, Bronze, 5-12 placement matches