Egypt make it three out of three with gold at the CAHB Men's African Youth Championship
07 Sep. 2022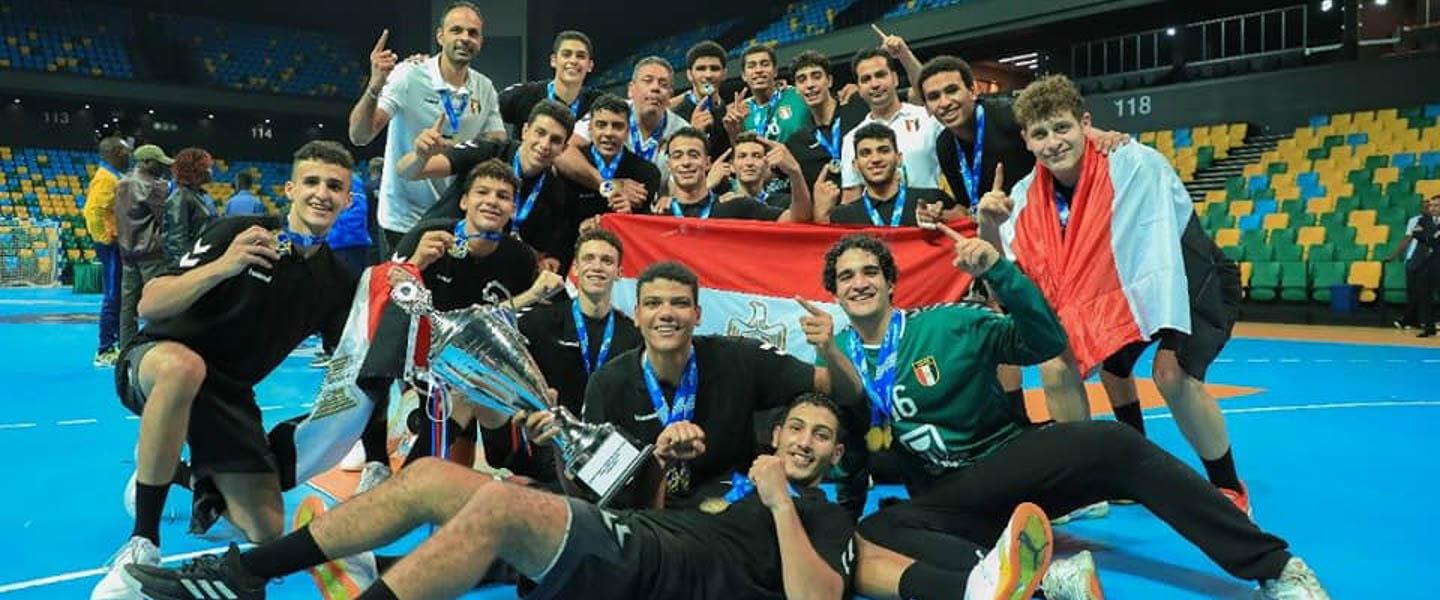 Egypt dominated the continental proceedings at the CAHB African Handball Championship, winning the senior, the junior and the youth competitions this summer. The latest gold medal was secured on Tuesday, 6 September, when they clinched the gold medal at the CAHB Men's African Youth Championship with a 51:29 win against hosts Rwanda.
The Egypt men's youth national team thoroughly dominated the competition from start to finish, boasting both the best attack and the best defence on their way to the gold medal.
The eight teams taking part in the CAHB Men's African Youth Championship were divided into two groups of four teams each, with the top two sides in each group, which followed a round-robin format, advancing to the semi-finals.
Egypt were the main favourites, after scoring 151 goals in the three matches in the group phase, 43:19 against Algeria, 44:30 against hosts Rwanda and 64:14 against Madagascar.
Rwanda made it through to the semi-finals after a 53:32 win against Madagascar and a 30:30 draw against Algeria, with the hosts boasting a superior goal difference, +7, compared to Algeria's -1.
In the other group, Morocco secured first place with three wins, 10:0 against Burundi, 45:24 against Uganda and 43:34 against Libya. Burundi made it to the semi-finals after a 32:32 draw against Libya and a 50:39 win against Uganda.
In a total show of dominance, Egypt clinched one of the largest-ever wins at this level in the competition, 66:22 in the semi-final against Burundi, while Morocco went down surprisingly against hosts Rwanda, 34:35, in a packed BK Arena in Kigali.
However, the hosts had little to show against Egypt in the final and took a clear 51:29 win after leading by only six goals at the break, 22:16.
Morocco took the bronze medal with a 41:34 win against Burundi, the first medal in the competition since 2000 when they also took bronze.
It was also the first-ever medal for Rwanda at the CAHB Men's African Youth Championship, underlining the developments made in handball.
However, for Egypt, this was the seventh gold medal in nine editions of the competition, as the Pharaohs finished as runners-up in 2016 and missed the podium in 2000. 
Egypt also completed a hattrick of gold medals at the continental championships, proving once again they are the dominant force in African handball at the moment.
Photo: African Handball Federation