India dominant at AHF Women's President Cup
15 Feb. 2023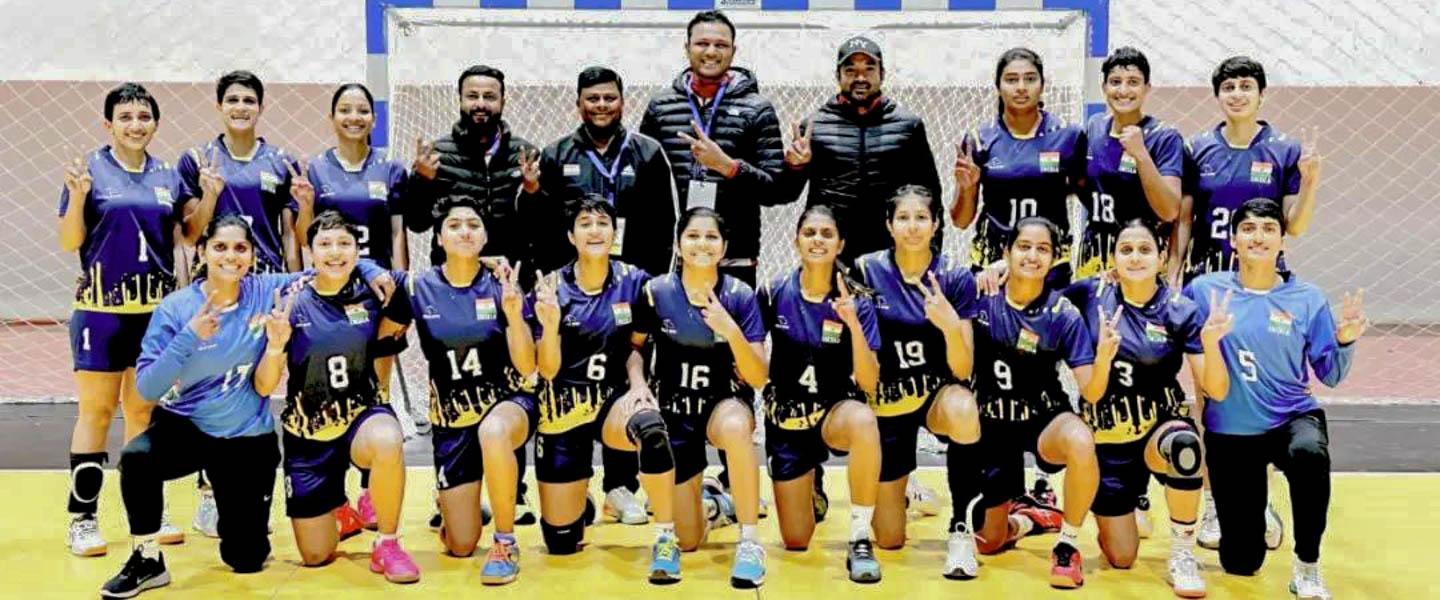 The Princess Sumaya Hall in Amman, Jordan, was the venue for the AHF Women's President Cup, the competition which was previously known as the West Asian Women's Handball Championship.
Four national teams – Jordan, India, Kuwait and Iraq – participated in the event, which took place from 7 to 14 February in a double round-robin format. Hence, the teams faced each other twice. 
India were dominant throughout the tournament, winning all six matches and claiming the trophy. In particular, the Indians defeated Kuwait (41:15, 40:12), Iraq (40:13, 35:23) and Jordan (37:21, 28:21). The goal difference in these encounters says a lot about India's superiority over their rivals.
Home side Jordan took the second position. While losing both matches against India, they claimed the maximum of points in the matches against Iraq (31:27, 28:20) and Kuwait (35:16, 28:15), which allowed them to finish the tournament with eight points.
Iraq earned bronze, claiming four points as they proved too strong for Kuwait in their mutual encounters (34:25, 27:19). Kuwait, who lost all six matches of the competition, were ranked fourth.
The two previous West Asian Women's Handball Championships took place in 2016 and 2018. Qatar won the inaugural tournament in Doha, while the Islamic Republic of Iran claimed the title two years later in Amman. Notably, India did not feature in any of these competitions, while Jordan took silver at both – and they did it again now. 
Final standings
1. India – 12 points
2. Jordan – 8
3. Iraq – 4
4. Kuwait – 0 
Photo: Handball Association India