Kosovo end Spain 2019 experience with historic win
25 Jul. 2019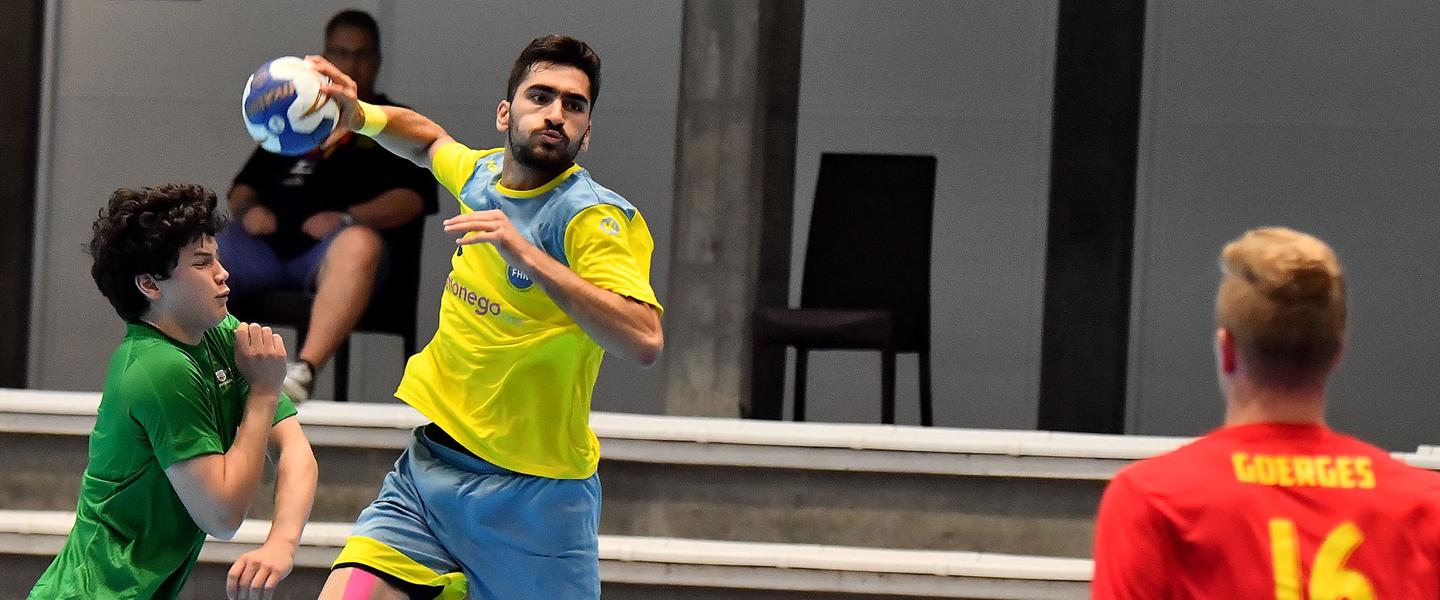 Both Australia and Kosovo came into Spain 2019 as debutants at an IHF Men's Junior World Championship and, in this meeting to avoid the last place, one of them was guaranteed to return home with a win. Kosovo were that team, opening up a 12-goal half-time lead before winning by 18 (38:20).
23/24 Placement Match
Australia vs Kosovo 20:38 (9:21)
Pavillon Municipal de Deportes de Pontevedra
Nearly every step of their way at Spain 2019 has seen history for Kosovo – their first game, their first goal, their first point, and now their first win. 
Their men's U21 handball team have become the first-ever team to represent the country at a world championship at any level and they left Spain with a win and a draw in their seven games.
After six minutes Kosovo had already built a four-goal (6:2) lead and eight minutes later it was clear who was going to win the game at 10:3, despite coach Ricky Lyngsoe taking a time out a 9:3 down where he was clearly heard saying to his troops – "Where is the enjoyment, where is the passion,? If you don't want to be here, you can sit down, and we can bring someone else in. That's the only thing I care about in this game."
Unfortunately for the team from Oceania, Kosovo were too strong as they converted 70% of their attempts at goal, headed up by Albin Xhafolli with eight goals from eight attempts. Both goalkeepers also combined for the Europeans, saving a total of 51% of shots faced.
Australia leave the championship without a win but know that the experience and knowledge gained can only set them up well for the future as they establish themselves on a world stage.
"We can do better than we did today, but this victory means a lot to us because it is the first," said Kosovo coach Fatmir Muhaxheri to SpainHandball19.com after the match, a thought echoed by his player Xhafolli. "It was a good game," he said. "We won a world championship match, so we are proud of ourselves."
Best Player of the Match: Albin Xhafolli (KOS)