Serbia earn consolation win
21 Mar. 2021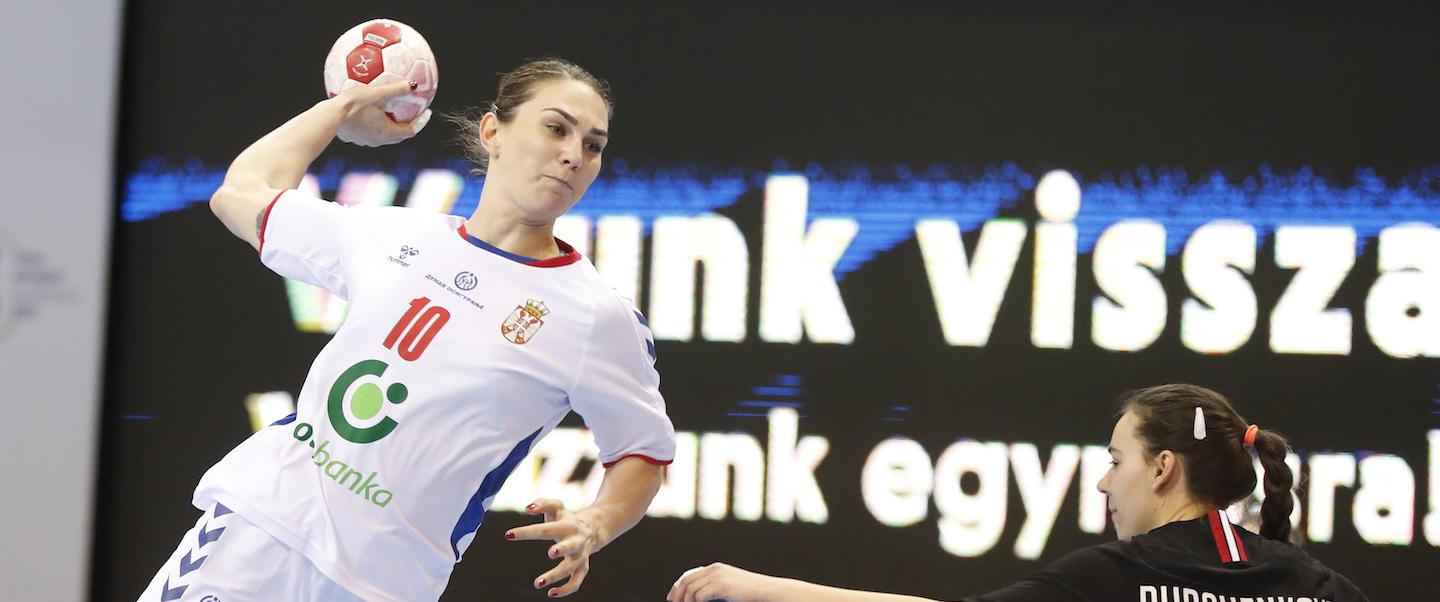 After suffering two defeats at the Tokyo Handball Qualification – Women's Tournament 2 in Győr, both Serbia and Kazakhstan lost a chance to qualify for the Olympics.
However, each wanted to end the tournament on a high, and Serbia were the better side on Sunday, winning by 12 goals. 
TOURNAMENT 2
Serbia vs Kazakhstan 42:30 (23:16)
Although Serbia were greatly disappointed by not qualifying for the Olympics, they started the match with a great determination to win. The European team established a 4:0 lead before Irina Alexandrova scored Kazakhstan's first goal from the 7-metre line in the sixth minute. 
The Asian side, whose morale was boosted after a decent Saturday performance against Russia, gradually woke up. As Alexandrova and Dana Abilda led the way in attack, they reduced the gap to 8:10 midway through the first half.
But Kazakhstan lacked speed and lost many balls, which allowed Serbia to score from counterattacks. The captain Katarina Krpez-Slezak was hard to stop, as she netted six times in the first half.
Another Katarina, the goalkeeper Tomasevic, also did a good job, helping Serbia to lead by seven goals at the break. 
"It was a well-deserved victory. I wish Kazakhstan all the best in future," Serbia's coach Ljubomir Obradovic said. 
Kazakhstan, who have visibly improved compared to their opening defeat against Hungary, did not want to give up. Right back Alexandrova, who has stood out with her performance throughout the tournament, kept them within a fighting distance early in the second half.
By the 45th minute, Serbia led 29:25, but although Alexandrova became the top scorer of the match with nine goals, her team did not have enough power left in the last quarter of the match, and the European team celebrated a 42:30 win. 
"I would like my team to play a faster and more dynamic handball. We were not ready for three tough games in three days," concluded Kazakhstan's coach Berik Beknazarov. 
Photo: HHF/Anikó Kovács