Krpez-Slezak: "We don't have time to be sad"
20 Mar. 2021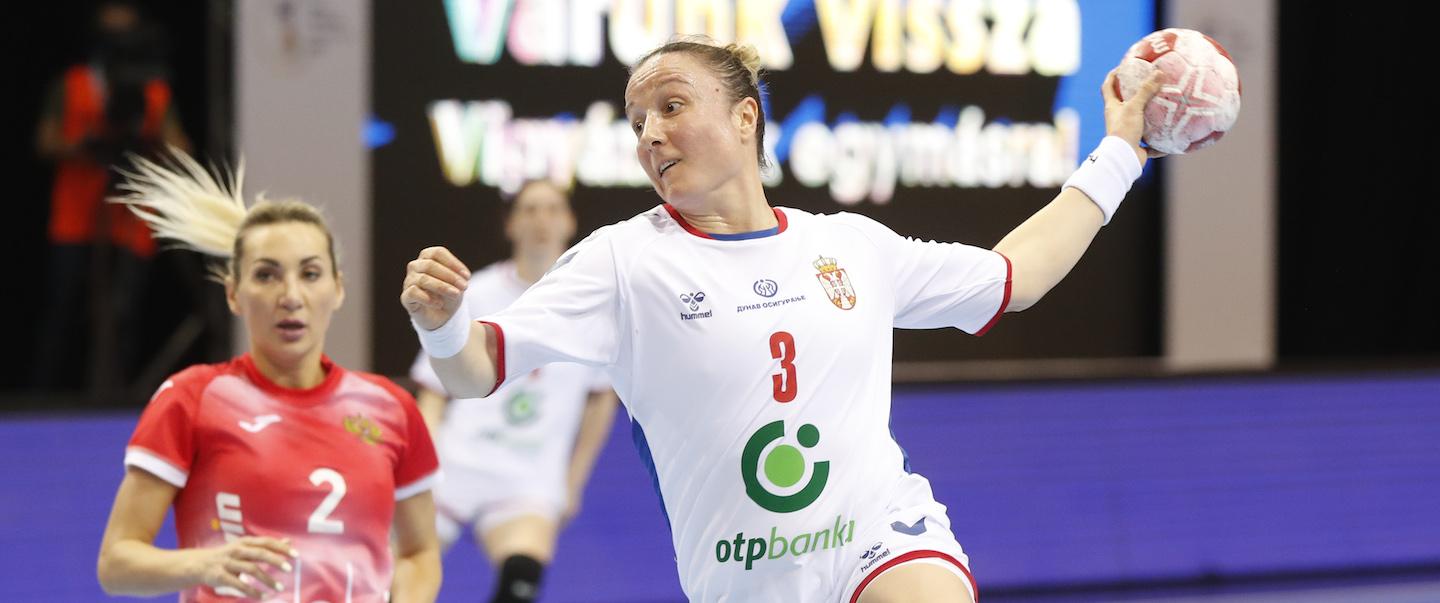 In Tournament 2 in Győr, Serbia are looking for their first Olympic berth after participating as part of Yugoslavia in 1988.
The opening match against Russia did not make the Balkan team happy, as they lost 24:29. However, the players are trying to stay positive.
"We don't have time to be sad. The game against Russia was a lesson, and now we are preparing for the second match against Hungary. We will be sad or happy after the end of the tournament. Of course I hope that we'll be happy," said Serbia captain and right wing Katarina Krpez-Slezak.
Their opening match was at risk after some members of Serbia's delegation were tested positive for COVID-19 after arriving in Győr. The following tests gave negative results, and the team was allowed to play, yet Krpez-Slezak is sure that this situation affected their game.
"We could not train, we had to stay in our rooms until 18:00, so it was hard. We started the match well, but then we lost power and energy. By the end of the game, we were heavy and tired, we lost concentration," she said.
The Serbian captain plays at Rostov-Don in Russia, so she had to face many of her teammates on Friday. 
"Of course I know how they play, we all know that. We tried to win, but unfortunately we could not, as we made a lot of mistakes. It's a pity we lost by five goals, but I believe that now we can beat Hungary," the right wing said.
Serbia's match against Hungary, who opened the tournament with a commanding 46:19 win against Kazakhstan, will be pivotal for both sides.
In case of another defeat, the Balkan team will lose a chance to go to Tokyo, but Krpez-Slezak believes in her team.
"If we have a good day and fight hard, we can win" she said. "This game is going to be crucial for both sides. I think that the winning team will qualify for Tokyo."
In December, Serbia lost to Hungary 26:38 at the Women's EHF EURO 2020, but Krpez-Slezak thinks that it will an entirely different match now.
"At the EURO, we were not in a good shape. Many girls had just recovered from COVID-19, and I joined Rostov only in November because of visa problems. Besides, we played on the next day after an exhausting game against the Netherlands, while Hungary had a day off," she recalls.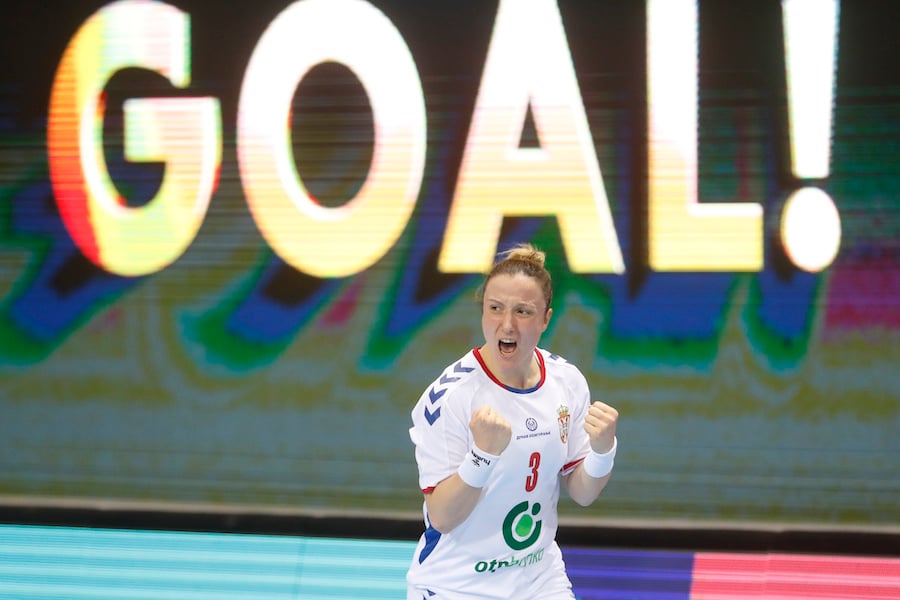 Before Rostov, the Serbian captain had played six seasons for Erd in Hungary, so she knows the opponents quite well.
"Many of my teammates play in Hungary now, so we have a good idea of their national team. They are a young team who is good in defence and plays fast breaks. I think defence will be a key factor. We need to fight hard and have a lot of energy."
Interestingly enough, Krpez-Slezak even holds a Hungarian citizenship.
"I'm from Vojvodina, a Serbian region that used to be a part of Hungary. My father and grandfather lived close to Hungary, and my husband's father is from Hungary. So we both had the right to get the passport, and we did it," she said.
In Győr, Serbia have to do without their injured playmaker Andrea Lekic, and Krpez-Slezak agrees that it is a big loss for the team.
"We are a small country, and we need every player. It would be much easier if Andrea could help us, she is a great player. However, she's here with the team, and she supports us, even if not on the court. I hope that we will qualify for the Olympics, and Lekic will be able to help us in Tokyo."
While the 33-year-old Lekic is sidelined, Serbia can rely on many experienced players pretty much of the same generation, as Krpez-Slezak, Sladana Pop-Lazic and Jovana Stoiljkovic are now 32, and Kristina Liscevic is 31. 
They have represented Serbia in a number of World and European Championships, but have never played at the Olympics.
"I think it's the last chance for our generation. Maybe we will play for a couple of years more, but then the time will come for the younger players," said Krpez-Slezak.
"Hopefully we will crown our careers with the Olympic participation. Every athlete dreams of it, and I hope that our dream will come true."
Photos: HHF/Anikó Kovács