Eight European sides earn passage to POL/SWE 2023
19 Apr. 2022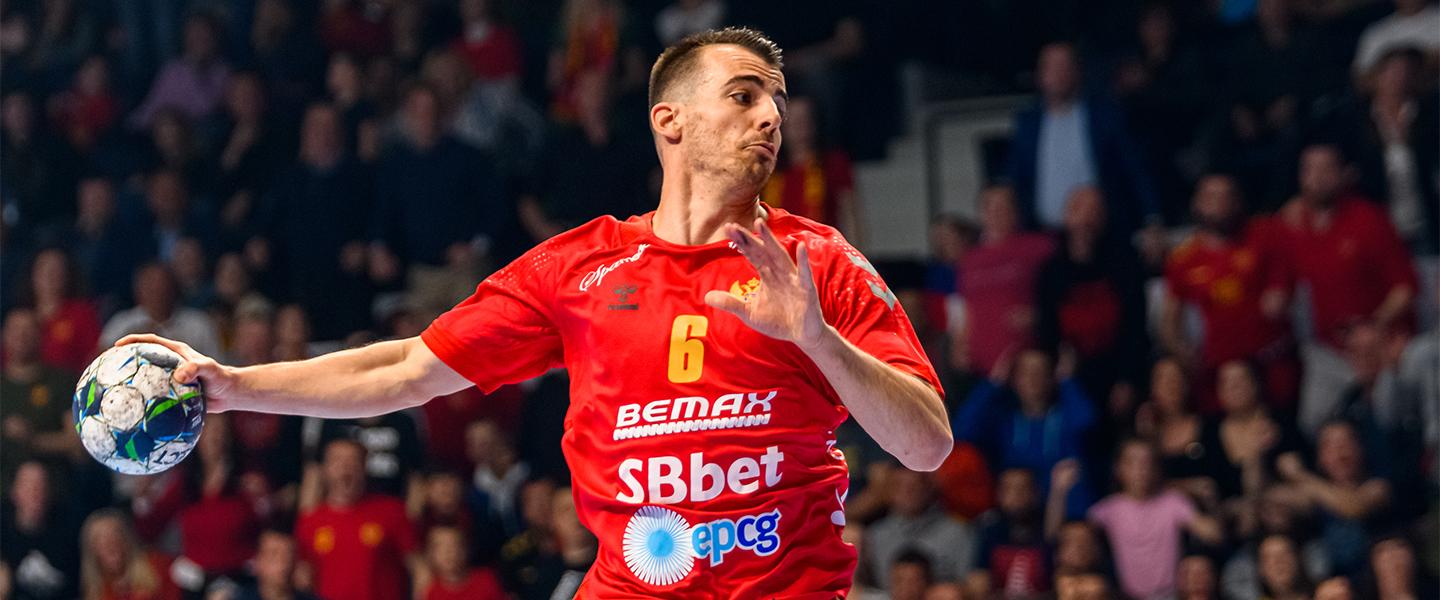 Part 2 of European Qualification Phase 2 for the 28th IHF Men's World Championship concluded over the weekend, with eight teams joining the tournament in Poland and Sweden in 2023. In general, the favourites made their mark and progressed to the World Championship in January 2023, with the teams qualified based on the aggregate scores from two-leg play-offs.
The biggest surprise came from the most balanced double-header, as Serbia downed 2017 World Championship bronze medallists and EHF EURO 2020 semi-finalists Slovenia to take an impressive 57:51 aggregate win. A 34:31 away win laid the foundation for Serbia's fifth participation at the IHF Men's World Championship, as left back Petar Djordjic scored eight times to lift his team to a superb victory.
At the start of his tenure as Slovenia men's national team's coach, Uros Zorman did not manage to address the team's shortcomings in the second leg, which was also won by Serbia, 23:20, underlining the progress made since Spanish coach Toni Gerona took the helm in 2020.
Player/coach Kiril Lazarov played his last-ever game for North Macedonia, after he made his debut at a major tournament at the IHF Men's World Championship in 1999. Following a 24:24 draw against the Czech Republic, in which Spanish coach Xavier Sabate made his debut on the Czech bench, North Macedonia delighted over 7,000 fans in "Boris Trajkovski" Arena in Skopje with a 27:25 win, as Lazarov scored his last two goals for the national team.
With a 51:49 aggregate win, North Macedonia qualified for the IHF Men's World Championship for the sixth time in a row — a superb feat for a country that had qualified only twice prior to 2013.
The matchup between two fast emerging powerhouses in European handball, Portugal and the Netherlands, provided the most engaging tie, with miraculous comebacks that made for an amazing head-to-head battle.
After right back Kay Smits contributed nine goals in the 33:30 Dutch win in the first leg, which looked close to handing the Netherlands their first IHF Men's World Championship berth since 1961, Portugal bounced back admirably in the second leg in a packed Sportcentrum in Eindhoven.
19-year-old left back Martim Mota da Costa confirmed his credentials as one of the top youngsters in the game by scoring 10 goals in Portugal's 35:28 win, which powered Paulo Pereira's side to their second IHF Men's World Championship in a row with a 65:61 aggregate victory.
Montenegro qualified for the premium world handball competition with a 56:50 aggregate win against Greece, despite finding themselves five goals down with 10 minutes to go in the first leg. Greece, who were eyeing their first berth since 2005, failed to score a goal in crunch time in the first match and then went down hard in the second leg, conceding an eight-goal loss, 25:33.
Sealing the biggest aggregate win of part 2 of Qualification Phase 2, Croatia recorded their biggest away victory in in history in this event, 34:21 against Finland, before doubling down with another impressive win, 36:22, in Varazdin.
Left wing Filip Glavas combined for 14 goals in the double-header, with the 24-year-old on the path to becoming one of the pillars of the new Croatia team, which has undergone big changes under coach Hrvoje Horvat.
The Faroe Islands celebrated their constant progress by qualifying for this phase of the competition for the first time, but stood little chance against Germany, who took a convincing 67:53 aggregate win.
11 different players scored at least one goal for Germany in each of the two games, while the dazzling 19-year-old centre back Elias Ellefsen Skipagotu had 14 goals in the double-header, making his mark once again for the Faroe Islands.
Iceland also celebrated a convincing aggregate victory, defeating Austria 68:56, to book their 22nd appearance at the IHF Men's World Championship. Iceland were the top-ranked side from the Men's EHF EURO 2022 not directly qualified for POL/SWE 2023, and only missed out on securing their place early as they lost the 5/6 play-off at the EURO to Norway by one goal in extra time. The Nordic side left no doubt this time around, taking two wins in their double-header versus Austria — 34:30 away then 34:26 at home. 
Last, but not least, Hungary sealed a 64:54 aggregate win against Israel, in what was Chema Rodrigues' debut as head coach. Israel led by three goals midway through the second half of the first leg, which was won 33:32 by Hungary, but their lack of experience was on display as Hungary bounced back and secured a nine-goal win in the second leg in Tatabanya to clinch the berth for POL/SWE 2023.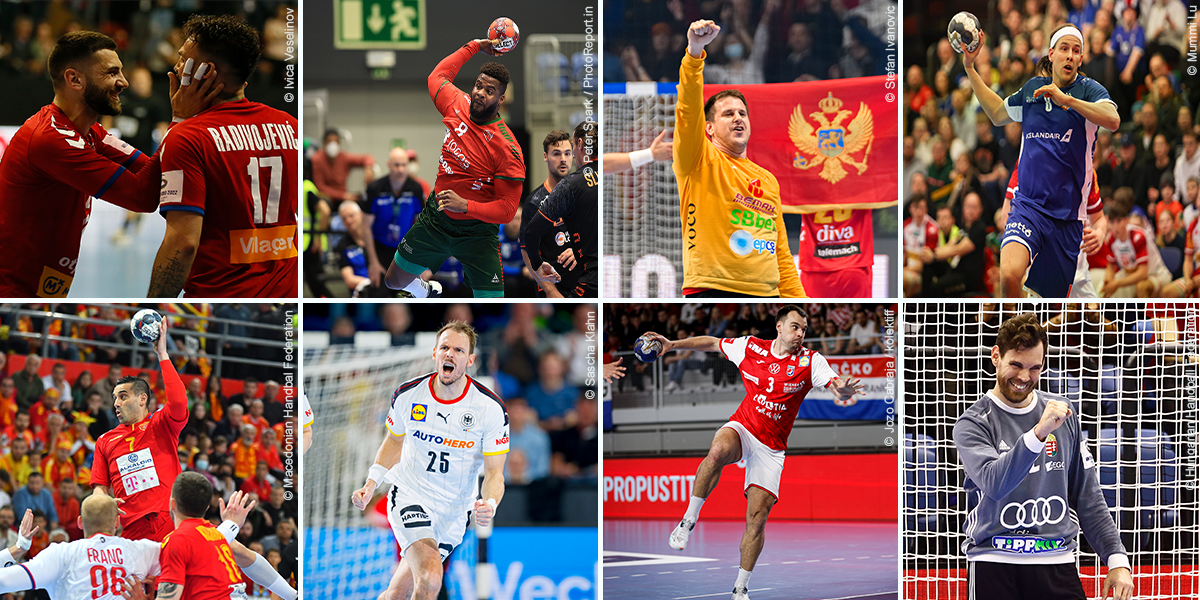 Eight tickets to POL/SWE 2023 remain
24 of the 32 teams that will take part at the 28th IHF Men's World Championship in January 2023 are now known, after Croatia, Serbia, North Macedonia, Portugal, Montenegro, Hungary, Iceland and Germany qualified this weekend. 
Hosts Poland and Sweden and title holders Denmark were joined by France, Norway and Spain after the EHF EURO 2022. Belgium booked another of Europe's spots based on their victory over Slovakia in a double-header in March. 
Asian champions Qatar, Bahrain, Saudi Arabia, Iran and Republic of Korea were qualified after the AHF Asian Men's Handball Championship, while Argentina, Brazil, Chile and Uruguay progressed to POL/SWE 2023 after the South and Central American Men's Championship.
One more spot will be decided in the North America and Caribbean Handball Confederation's Men's Championship, due to be hosted in Mexico City between 26 June and 1 July, while five others will seal the berths for the African Handball Confederation in the African Men's Handball Championship in July. Two spots will be awarded as wild cards by the IHF Council, according to the Regulations for IHF Competitions. 
European Qualification Phase 2 — Part 2 (aggregate scores after two matches)
Finland vs Croatia 43:70
Slovenia vs Serbia 51:57
Portugal vs Netherlands 65:61
Greece vs Montenegro 50:56
Czech Republic vs North Macedonia 49:51
Israel vs Hungary 54:64
Germany vs Faroe Islands 67:53
Austria vs Iceland 56:68
Russia vs Belgium 0:20*
*Russia have been banned for taking part in IHF and EHF events and activities since March 2022, due to the invasion of Ukraine.
For more information on the IHF Men's World Championship Qualification Europe, visit eurohandball.com.
Header photo: Stefan Ivanovic