India win sudden-death thriller versus Ireland
15 Jun. 2019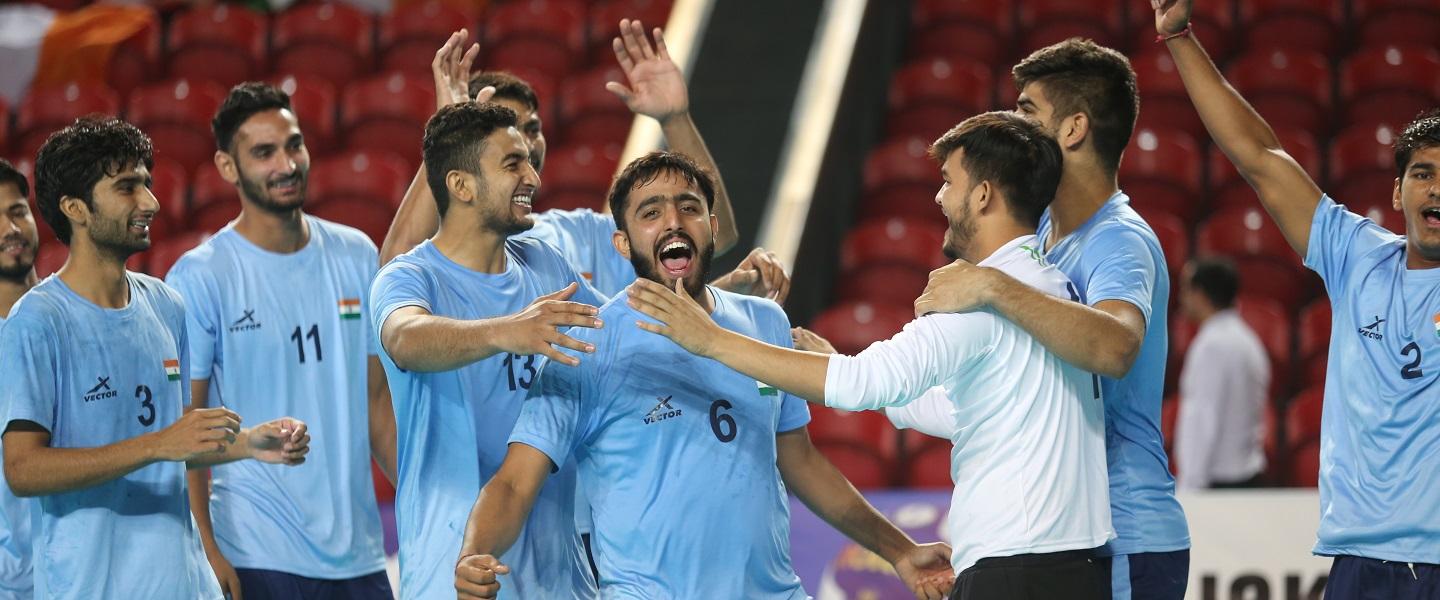 It took a sudden-death penalty shoot-out to decide the second match of the 3rd IHF Emerging Nations Championship preliminary round, and it was India who celebrated the deciding goal after a nail-biting ending.
India will now play Azerbaijan for ninth place, while Ireland will take on Malta for 11th.
9-12 PLACEMENT ROUND
Ireland vs India 38:39 (35:35)(32:32)(14:19)
India secured their place in the 9/10 play-off by way of a one-goal win in a sudden-death penalty shoot-out. Following the competition regulations for the placement round, after regular playing time ended with a draw the match proceeded to a penalty shoot-out.
Each side took five shots and both teams had two of those shots saved, sending the match to a sudden-death decision. In the end, it was an unlucky post hit from Ireland that won the game for India, after India's Ashok Nain scored the final goal.
Though the match ended regular time with a level score line, it was not always equal. India held the edge through the opening minutes, creating a 5:2 advantage and leaving Ireland to fight back. Ireland briefly took the lead, pulling ahead by two off a goal from Blake Vanduyvenoorde, 8:6 in the 16th minute, before India reopened a five-goal gap in time for the break.
The second half therefore saw the same story as the first, with India having the upper hand through the opening and Ireland working hard to come back from a deficit. A series of turnovers from India paved the way for Ireland to draw level again, and the match was highly competitive through the last quarter.
India had a one-goal lead with three minutes remaining, before a two-minute suspension left them with a numerical deficit. Colm Thiel broke through to level the game at 31:31, and Ireland keeper Pontus Bonaguidi saved India's next attempt. With 20 seconds left, Konstantinos Thompson took Ireland one in front off a breakthrough goal, before India levelled on a penalty on the buzzer to send the decision to penalties.
Players of the match:
Ireland: Joshua Krohn Grace
India: Naveen Sing