USA take victory after tough battle versus Ireland
08 Jun. 2019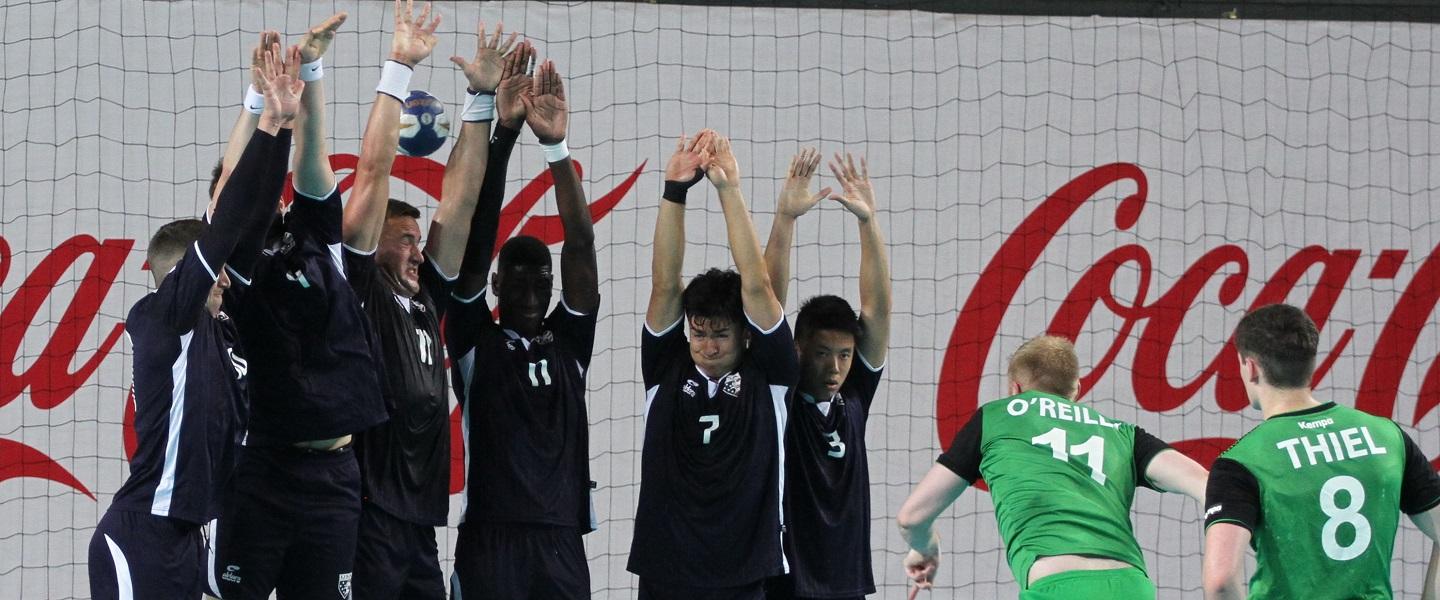 The first day at the 3rd IHF Emerging Nations Championship ended with one of the closest contests of round one, with nothing decided until the final 10 minutes when the USA stormed home to a five-goal win over Ireland.
The USA thereby joined Bulgaria and hosts Georgia on two points, while Ireland remained on zero alongside Malta and Nigeria. All six Group B teams will be back on court on Sunday for their round two clashes.
GROUP B
USA vs Ireland 37:32 (21:17)
From the outset Ireland seemed more determined than their opponents, and they capitalised on that fire to take an early lead, 5:3, that prompted the USA to take their first time-out at the seven-minute mark. At that point, Ireland right back Joshua Krohn Grace already tallied three goals – and he went on to contribute a huge total of 13.
Grace was not the only high-scoring back of the game. His teammate Colm Thiel added seven goals of his own, but the fact that the two were the leading scorers for their side was not reflected in the game on court. Ireland's attack was cohesive and a genuinely shared effort – Grace and Thiel profited on behalf of the team from the setups of playmaker Chris O'Reilly and the blocks of line player Alex Kulesh.
If one were to look only at the score board, it would show an obvious contest on one side of the court, as the USA's left back Aboubakar Fofana was clearly their strongest weapon in attack. Fofana also reached double digits in his personal scoring tally, finishing the match with 13 goals.
After Ireland's early advantage, the USA calmly and steadily closed the gap and took the lead. Their goalkeeper Rene Ingram saved at 40% during the match and served as great support behind the 6-0 defence.
The USA created a comfortable cushion for the break, but Ireland did not stop fighting till the final whistle and the second half saw them return the game to level. The USA crept ahead again, and though they held a 31:29 lead with 10 minutes on the clock, it was clear they were not safe from the motivated Ireland side.
Ultimately however, the USA finished stronger and claimed the two points at the whistle.
Players of the match:
USA: Aboubakar Fofana
Ireland: Joshua Krohn Grace