The transcendent talent who helped shape women's handball
07 Apr. 2021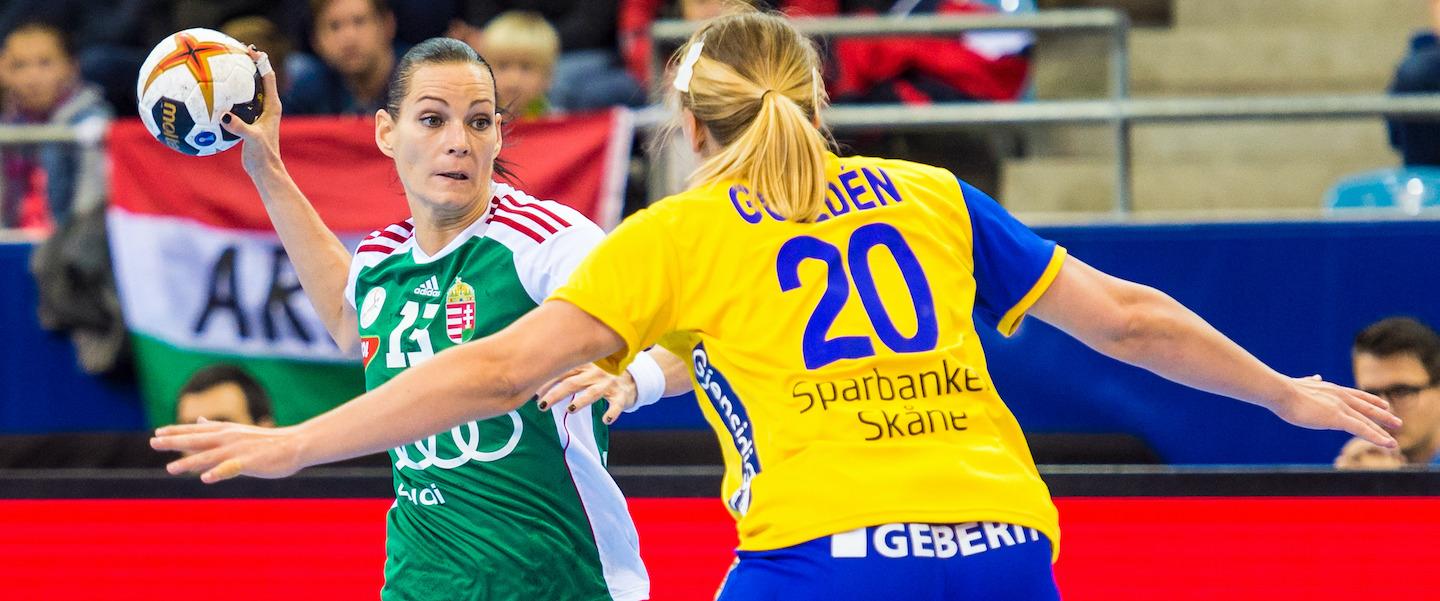 Transcendent talents are beautiful to watch and inspiring for other players. When a player has that special something, fans flock to see them play and handball looks easier, cleaner. It just comes natural. Anita Görbicz is one of those special players and her skills were there since she first took up the court for Győri Audi ETO KC, aged 10.
As Görbicz is counting down the days before she will call it quits to her playing career at the end of the season, her role as the "Queen of Handball", as she has been dubbed by both Hungarian and international media, is unquestionable.
With a huge handball IQ, extraordinary passes, cheeky goals and leadership skills both on and off the court, Görbicz has been an integral part of Győr's success in the past decade, when the Hungarian powerhouse won the DELO EHF Champions League five times and the Hungarian league and the Hungarian Cup eight times each.
She is also the all-time top scorer of the Hungary women's national team, with 1,111 goals in 233 games, while her iconic number 13 shirt has been retired by the Hungarian Handball Federation, after Görbicz retired from the national side in 2018. 
There is no doubt that Görbicz has transformed women's handball in the past 30 years, where she emboldened the old-school player, ready to shock defences with great passes. In her career, Görbicz emboldened a lost spirit in the active handball world – the one-club player. 
The centre back, who turned left wing in the last seasons of her illustrious career, has never donned another shirt than Győr's, for better or worse, despite having experienced the sour taste of defeat before clinching the most important trophies at club level.
"When I was only 10 and first showed up for trainings at Győr, I did not really think I was dreaming that one day I could be one of the best players in the world. Luckily, in my case, I built a career that was memorable for many and really successful for me," said Görbicz to ihf.info.
Countless trophies and over 4,000 goals scored
Görbicz's professional career has spanned four decades, with enough silverware to pass even successful clubs in Hungary and Europe, including the IHF Women's World Player of the Year award in 2005.
Despite being only 1,73m tall and not a physical presence on the court, the Hungarian has used her native intelligence and tactical nous to become a player who looked impossible to stop at times.
With 3,000 goals scored for Győr, including 1,036 in the European top competition, the Women's EHF Champions League, Görbicz has inspired many players to take up handball and follow in her footsteps.
"It feels very good to be a role model for many, but I am aware that there is a lot of responsibility in it. I enjoy the situation of being able to pass on my knowledge to younger players and it is very good to see the joy on their faces when they accept my advice and achieve success," added Görbicz.
Yet, Görbicz had to strive to be the best and learn humility after painful defeats. Perfect was not a word taken lightly by one of the top competitors in women's handball, who wanted to be it every time she took up the court.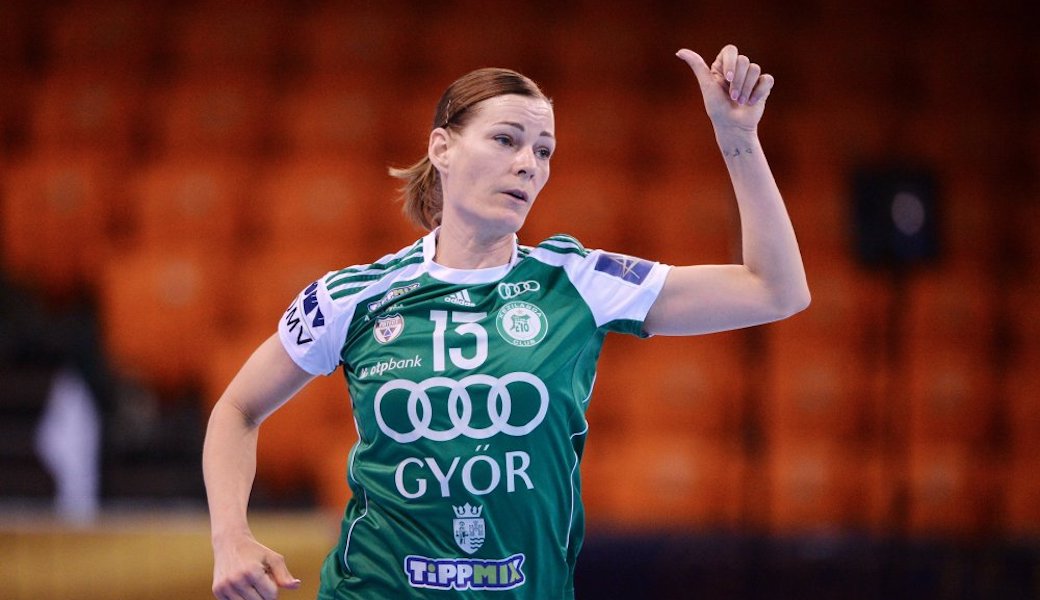 Of course, perfection is nearly impossible to achieve in handball, as Görbicz learned herself both at club level and for the Hungarian national team. At times, it looked like her career would not yield any trophies, after Hungary lost the IHF Women's World Championship final in 2003, and Győr lost three Women's EHF Cup finals, two DELO EHF Champions League finals and one Women's Cup Winners' Cup final between 2002 and 2012.
"The biggest challenge of my career was to get over the defeats, because we lost a lot of finals and got a lot of silver medals. But I could only learn from them. I believe I only got stronger from the defeats and even more prepared for the victories." 
"Overcoming injuries was also difficult, you also have to be there in your head to be able to get over these challenges," said the 37-year-old Hungarian star.
"The Athlete"
It is safe to say that Görbicz put aside any challenge and focused on handball. And with that, she really transformed handball as we know it, finding solutions in split seconds to slice the opposing defence.
Her warrior-like mentality and 'never give up' attitude has rubbed off on many and the Hungarian centre back became not only a role model in handball, but also the one to watch. THE Athlete, as she has been considered by her club, Győr.
"I have seen that other players consider me a model and when I hear that younger players are really liking my game and looking up to me, well, it is a really nice feeling, I know I did something for handball," said Görbicz. 
In her career, Görbicz has surely taken thousands of pictures and signed as many autographs, irrespective of the country she found herself in. She is widely regarded as a player that helped change modern handball, with creative centre backs moulding their styles after Görbicz's.
"The game became different, very different. There is much more speed as opposed to 20 years ago and much more complex players have emerged. I hope that with my game I was able to contribute to the popularity of modern handball," added Görbicz.
"I am a perfectionist" 
Now 37, Görbicz has it all. She has 32 trophies, countless silver medals, was the All-star centre back of the IHF Women's World Championship four times, in 2003, 2005, 2007 and 2003, the IHF Women's World Player of the Year in 2005 and a two-time Women's EHF Champions League top scorer with Győr.
But few achievements on the court match her happiness when she talks about her son, Boldizsar, who was born in June 2015, one year after Görbicz won her second trophy in the Women's EHF Champions League with Győr.
"Of course, it was hard to get out of the usual agenda, but the time of pregnancy and childbirth is a real miracle that can happen to a woman. Sure, it was good to be back with the team, but for no reason would I change my current life, which is complete with my son. Thus, as a mother, there is real harmony and balance in my life," smiled Görbicz.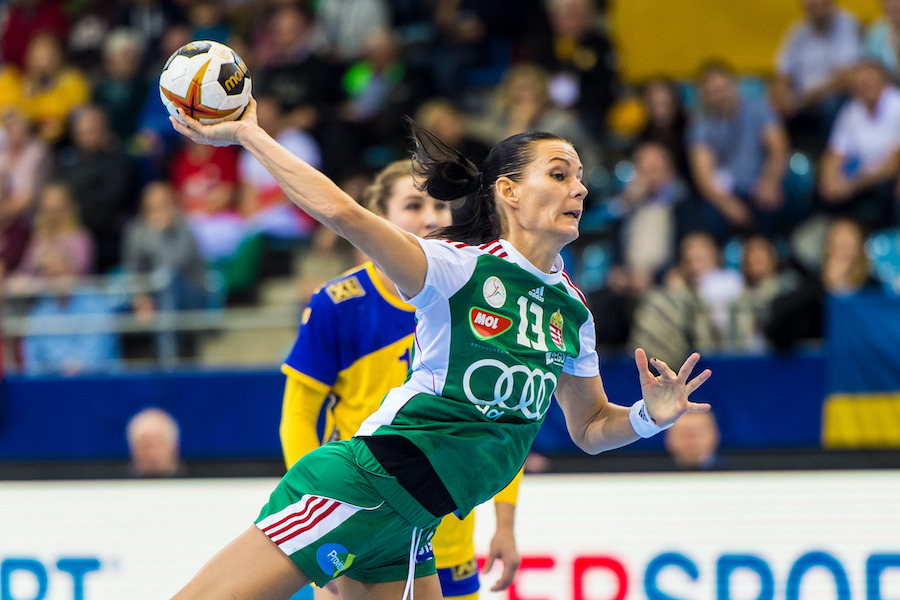 Six years later, the Hungarian centre back is now teetering on the brink of retirement, having already served as an assistant coach for both Győr and the Hungarian women's national team in the past year.
However, there is one last hurrah for Görbicz, as her club team now aim for their sixth Women's EHF Champions League trophy, boasting an unprecedented unbeaten streak of 53 games in the European top competition.
"Coaching is really new for me, but I also enjoy this role, as I can directly help the girls from the sidelines with my insights both in Győr and in the national team," concluded Görbicz.
From next summer, Görbicz will also serve as a sporting director for Győr, the team she has always called home for nearly 30 years.
Her goals?
"Obviously, I want to be the best there. I am a perfectionist. Irrespective of what I do," said the superstar.
You can follow Anita Görbicz on Instagram.
Photo: Peter Szalmas/Győri Audi ETO KC