Nigeria and Guinea triumph at Women's IHF Trophy Continental Phase Africa
14 Aug. 2023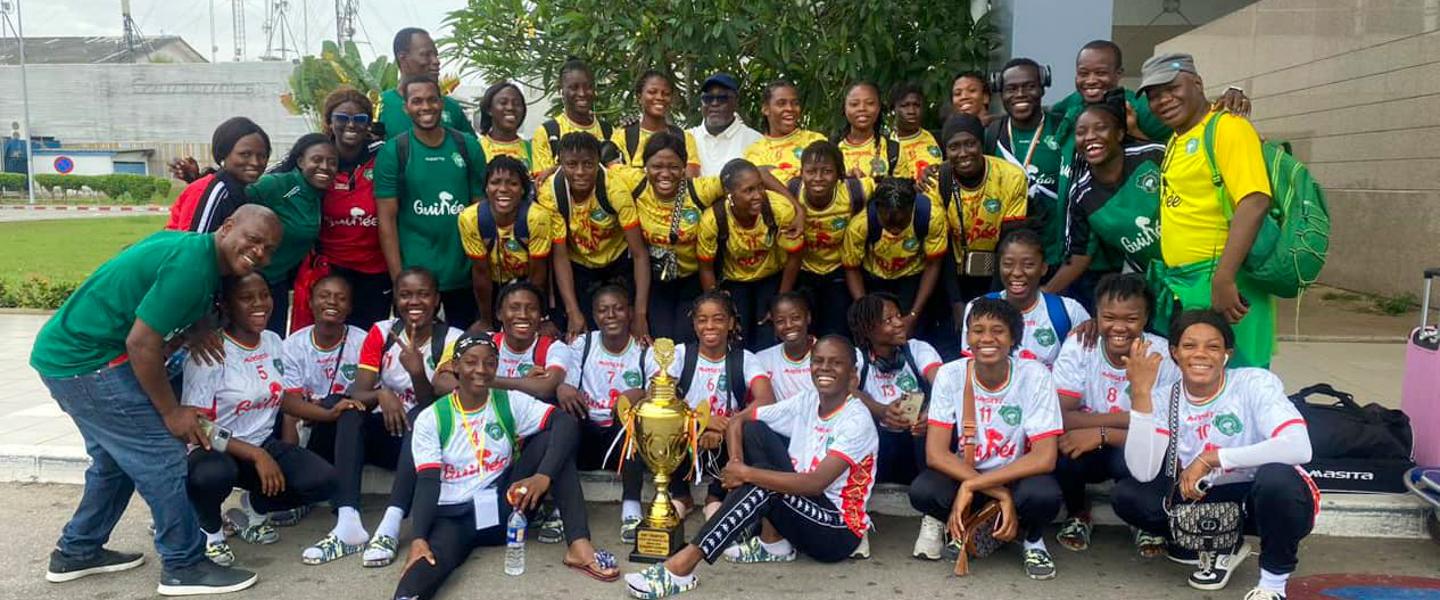 Nigeria's youth and Guinea's junior national teams earned titles at the Women's IHF Trophy Continental Phase Africa from 8 to 12 August 2023 in Abidjan, Ivory Coast. The winners also booked their tickets to the InterContinental Phase of the Women's IHF Trophy.
In the final match of the youth (U17) competition on Saturday, Nigeria proved too strong for Guinea, winning 33:18, as their top scorer Prudence Samuel had a crucial impact with 10 goals. The day before, Rwanda were dominant against Madagascar in a bronze-medal game (46:24).
The final of the junior (U19) event also took place on Saturday, and this time Guinea claimed the title, beating home side Ivory Coast 38:20. The duo of Macire Camara and M'mah Kourouma accounted for nearly half of Guinea's goals, scoring nine and eight goals, respectively. 
Tanzania, who failed to reach the final only on a goal difference, found consolation in the third-place encounter, as they had the upper hand against Madagascar (29:23). 
Final ranking
Youth (U17)
1. Nigeria
2. Guinea
3. Rwanda
4. Madagascar
Junior (U19)
1. Guinea
2. Ivory Coast
3. Tanzania
4. Madagascar
Photo: Handball Federation Guinea