Rwanda's youth team claim biggest win on day one in Abidjan
09 Aug. 2023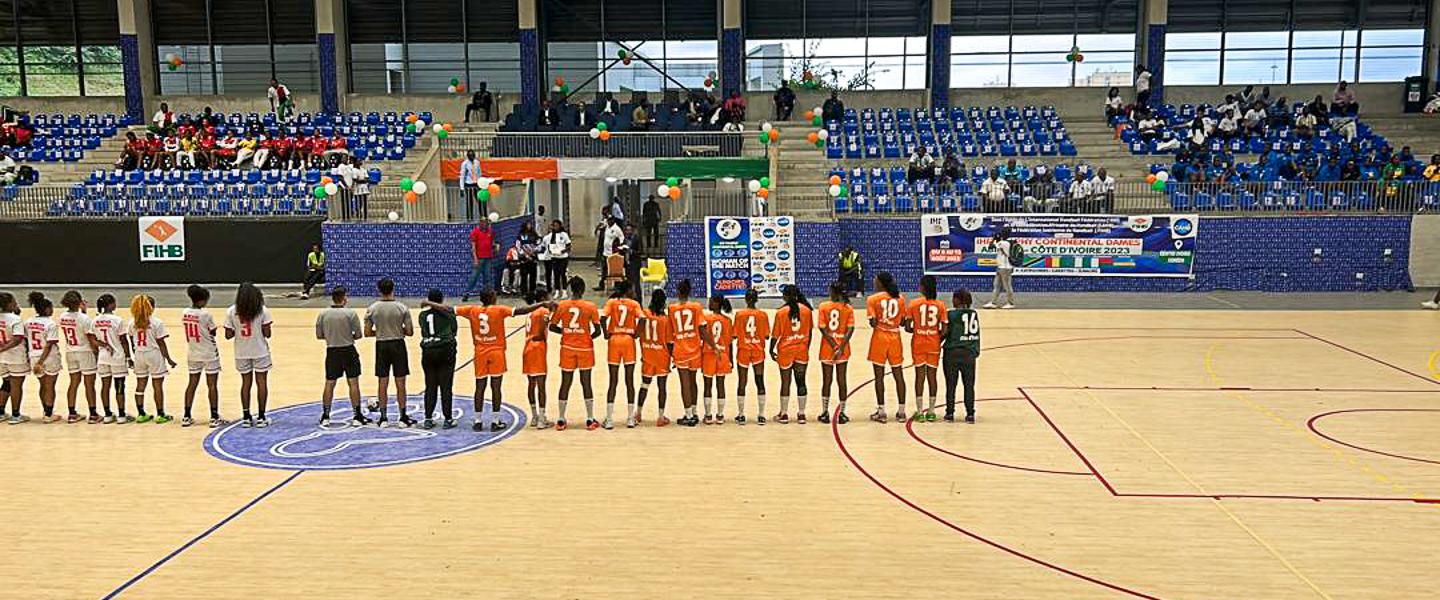 The Women's IHF Trophy Continental Phase Africa started on Tuesday 8 August with the matches at the youth and the junior competitions, which were held at Centre Ivoiro-Coreen in Abidjan, Ivory Coast.
At the youth (U17) tournament, Rwanda claimed the biggest win of day one, proving too strong for Madagascar (46:21), as their players Noelle Mwizerimana and Divine Uwase scored 13 and 11 goals respectively. 
The match between Guinea and Nigeria was much closer, as the rivals were tied at 13:13 at the break before the Nigerians took control after the restart and won 30:25. So Rwanda and Nigeria have two points, while Madagascar and Guinea are yet to take their maiden points at the competition. 
On Wednesday 9 August, Rwanda face Guinea at 12:00 (local time), and Nigeria meet Madagascar at 16:00. 
Home side Ivory Coast, who participate in the junior (U19) event only, enjoyed a good start, as they comfortably defeated Madagascar 32:11. The duo of Aramatou Diarra and Amy Coulibaly had a special impact in the hosts' attack, combining for more than a half of their goals, 17 out of 32.
The other match at this tournament was not played, as Guinea were given a 10:0 forfeit victory over Tanzania. So Ivory Coast and Guinea have two points, while Madagascar and Tanzania have no points.
On day two, Tanzania are scheduled to face Ivory Coast at 14:00, and at 18:00, Madagascar will meet Guinea.
Photo: IHF trophy Africa