Continental champions and professional players at Air Caraibes Cup 2019
29 Jun. 2019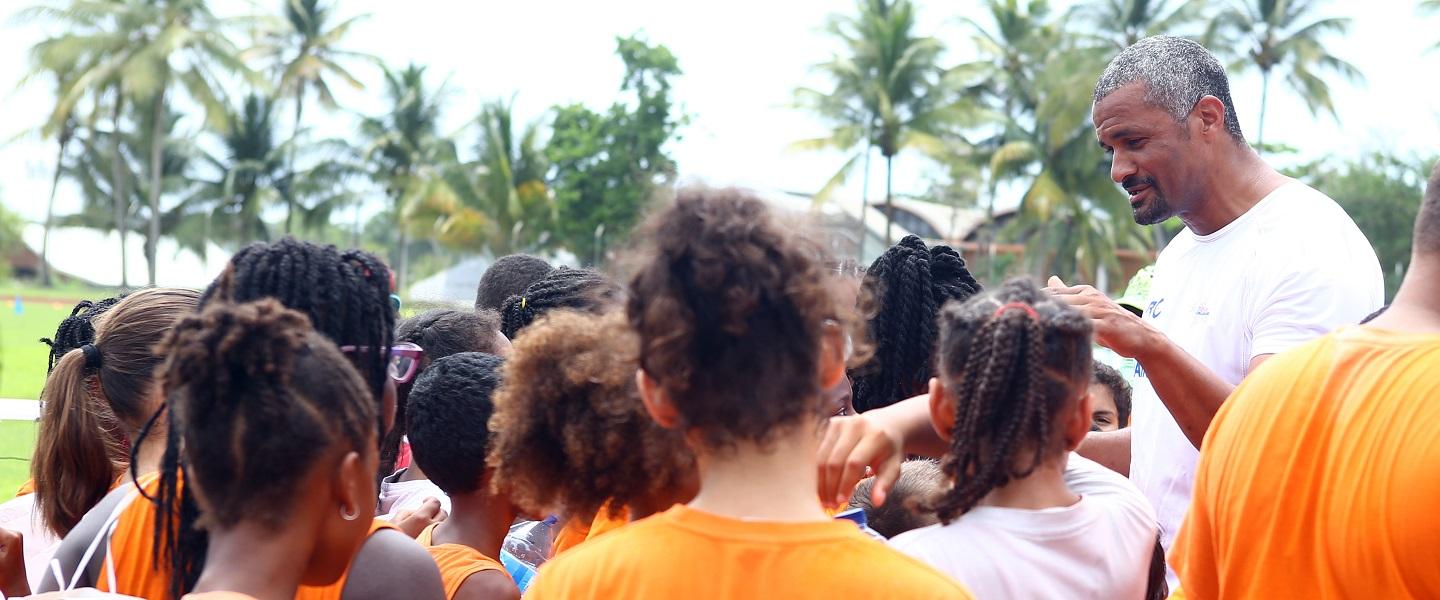 The Air Caraibes Cup 2019, organised by France men's team coach Didier Dinart, took place in Guadeloupe from June 19 to 29. The tournament was founded by Dinart, with the goal of helping local players aiming to reach a professional level through training and match practice with top stars in the first French league. With attendees including French internationals, as well as the national teams of Tunisia and Argentina, the event is also a great promotion for handball on the Caribbean island.
For the tournament, two teams, named Air Caraibes and Guadeloupe, are created with a mix of young Guadeloupe players and professionals regularly on court in the world's top competitions. This year, the list of attendees who travelled from their home base in Europe included several players who have represented France, such as Arnaud Bingo and Raphael Caucheteux, as well as Portuguese international Tiago Alves Da Rocha and Romanian Laurentiu Toma.
Fans were treated to some exciting matches, with semi-finals that turned out to be close battles. Tunisia defeated the Guadeloupe team 31:28 and Argentina won 27:24 versus Air Caraibes. The final between the current African and Pan American champions saw Argentina emerge on top, as they won 34:28. Guadeloupe beat Air Caraibes 26:25 in the 3/4 game.
The semi-finals were played on June 22 in Capesterre, while the finals were on June 26 in Pointe à Pitre. In between the matches, the players in the combined teams trained together and the young Guadeloupe athletes had the chance to learn from the more experienced. The professional players helped advise the aspiring young locals, and there were also matches between the two in order to showcase handball to the public.
In addition, the teams attended a school tournament for children where the professionals played an exhibition match and stayed for a 'meet and greet'.
Photo: Stéphane Pillaud