Eight teams stay in contention for President's Cup
27 Jun. 2023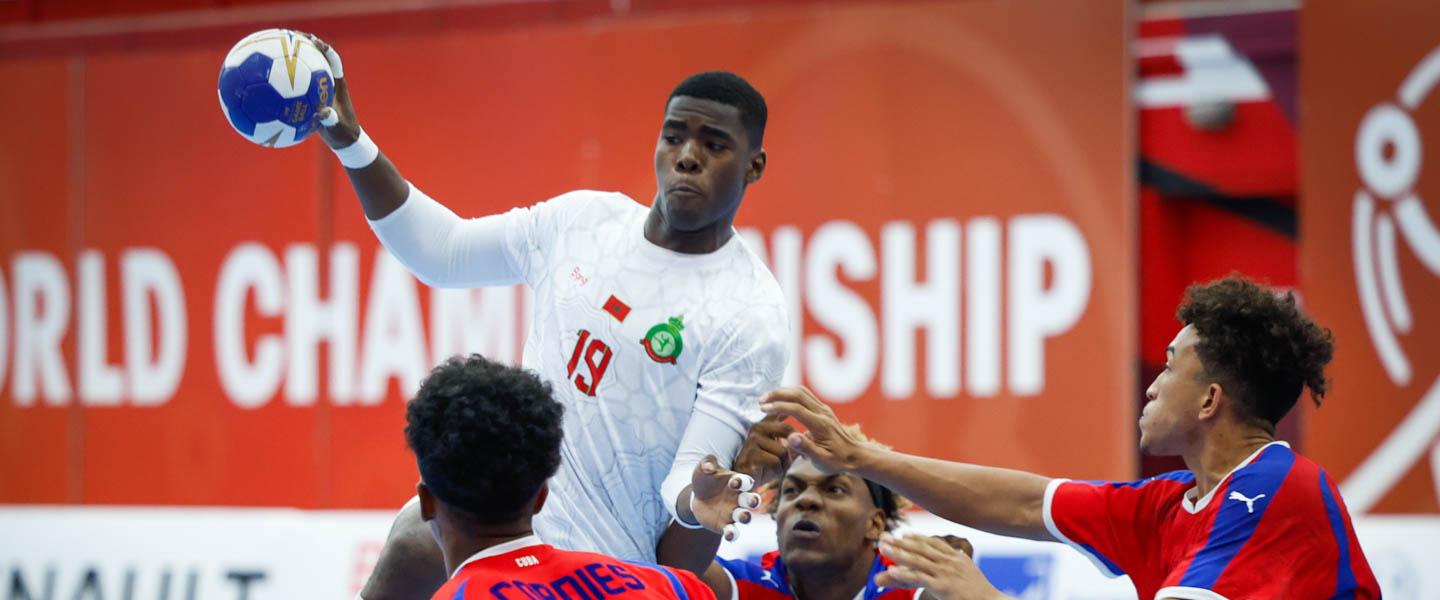 Following the group stage of the President's Cup, 16 participants were divided into two sections, which now pursue different goals. 
The teams who secured a top two finish in their groups will fight for the consolation trophy in the Placement Matches 17-24, as two of them will be held on Wednesday 28 June in Athens, and two in Hanover.
On the same day, the teams who finished third and fourth in their groups will take part in the Placement Matches 25-32, and again, two games will be played in Athens and just as many in Hanover.
Placement Matches 17-24
Poland vs Kuwait 11:00 CEST (12:00 EEST)
Poland, who had a decent performance already at the preliminary stage despite missing out on a main round spot, went on to impress at the President's Cup group stage. After claiming big wins against their African rivals Libya (37:17) and Algeria (36:23), the Europeans finished top of Group I with the maximum of six points.
While the Poles showed their attacking power in these games, they also boast solid goalkeeping. With 26 saves in five matches and a 39% saving efficiency, Jakub Alaj is currently holding the fifth position among the most reliable goalkeepers of the tournament, and his colleague Marcel Jastrzebski has also shown his quality. 
Kuwait have already won two games at the event, against Costa Rica and Angola, before losing 23:37 against Japan, as they failed to keep up with the fast-paced Japanese. With four points, the Asians finished second in Group II, and now they have the hard task of challenging Poland. 
Japan vs Algeria 13:15 CEST (14:15 EEST)
The Japanese, who had started the competition with two defeats and failed to reach the main round, bounced back by claiming three consecutive wins against Angola, Costa Rica and Kuwait. In the two most recent matches against Costa Rica and Kuwait, the Asian team showed their fire power, scoring 41 and 37 goals respectively.
Their centre back Naoki Fujisaka is the joint second-best scorer in the competition with 36 goals, but the team is not entirely dependent on his qualities. Against Costa Rica, right wing Ren Arase became Japan's best scorer with six goals, and in the match with Costa Rica, right back Tetta Otake and left back Futa Takahashi netted eight times each. 
So Algeria will have a hard task of holding these fast players back. The North Africans shared spoils with the USA (23:23) and lost to Poland (23:26) but finished second in Group I, above the USA on an overall goal difference. However, it will be difficult for them to beat Japan, who have gained momentum. 
Norway vs Saudi Arabia 14:00 CEST (15:00 EEST)
After some mediocre performances at the preliminary stage, Norway blossomed in the President's Cup, scoring 83 goals combined on Sunday and Monday against Greenland and Slovenia.
With six points, the Europeans took the top position in Group III, and now they boast a three-game winning run. It looks like the Norwegians, who have never finished below the 18th place at the World Championship, have a good chance to extend that streak against Saudi Arabia, but they should take nothing for granted.
After all, Saudi Arabia have already won two games in the current competition, against Cuba and Chile, even if just by one goal both times. In fact, the Asians were the first Group IV team to secure a top-two finish before losing against Morocco on Monday (21:33).
In that game, just like in many others, Saudi Arabia slowed down as the game developed, so they should be more consistent and keep their energy until the end of the match if they want to challenge Norway. 
Slovenia vs Morocco 16:00 CEST (17:00 EEST)
So far, the Balkan side have underperformed at this World Championship. A surprising draw against Bahrain cost them a main round spot, and in the President's Cup, Slovenia lost against fellow European side Norway by 11 goals.
Their goal is to avoid their worst-ever placement in the World Championship history, which is now the 20th place at Turkey 1997. So the Slovenes are determined to beat Morocco, but the Africans also want to take a win on Wednesday.
After a frustrating 24:24 draw against Cuba, they earned a clear victory against Saudi Arabia to finish top of Group IV with five points. The Moroccans, who are playing their fourth tournament at this level, have never finished above the 19th place, so now they have a chance to write history.
A good defence is still their trump card – on average, Slovenia conceded just 23.6 goals in five matches. If the Africans continue like that, they will definitely have a chance to upset Slovenia. 
Placement Matches 25-32
Argentina vs Chile 10:00 CEST (11:00 EEST)
Argentina could have done better at this World Championship, as they lost by just three goals against Denmark and one goal against Norway and Slovenia. The South Americans earned their first win at the event only on Monday, 43:21 against Greenland, and went to the Placement Matches 25-32.
Now the South Americans hope to win both remaining games and have a good chance for it. After all, Argentina's centre back Martin Jung is the joint second-best scorer of the tournament with 36 goals, while goalkeeper Gonzalo Guerra boasts a 40% saving efficiency after five matches.
Argentina will be favoured to win the South American derby against Chile, who are still looking for their first win at Germany/Greece 2023. On Monday, they led for much of the game against Cuba but narrowly escaped a defeat in the dying seconds. 
Notably, Argentina took a commanding win against Chile (35:13) at the 2022 South and Central American Junior Championship, a qualification event for the World Championship. Ultimately, both sides earned medals there, as Argentina took silver and Chile earned bronze.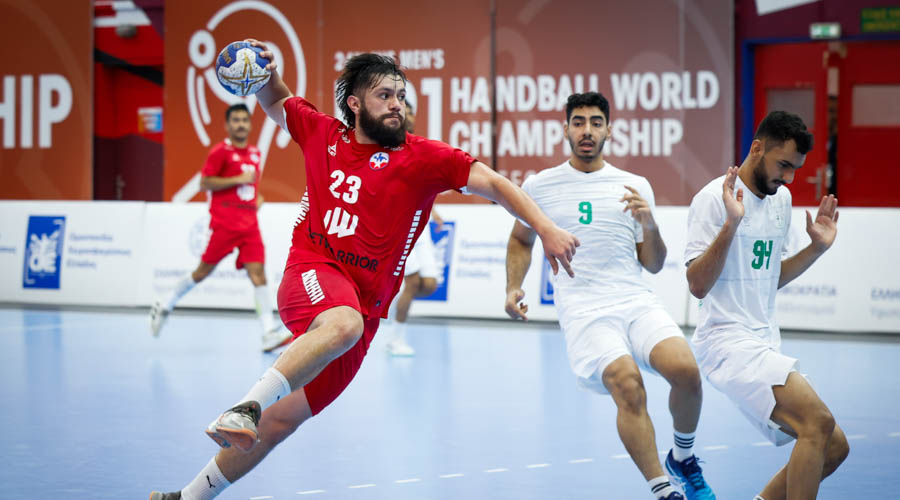 Greenland vs Cuba 12:00 CEST (13:00 EEST)
The World Championship debutants from Cuba have certainly improved as the tournament progressed. Their right wing Maiko Vazquez has been doing particularly well, as he is now the fourth-best scorer of the event with 35 goals, and some of his teammates, such as goalkeeper Esniel Negret and left wing Andro Gonzales, also stepped up in some encounters.
The Cubans ended both their most recent games in a draw, 24:24 against Morocco and 25:25 against Chile, but they still lack a win at this level. And the match against Greenland will probably be their best opportunity to write history.
After all, Greenland have struggled throughout the competition, as they lost all five games without a chance to claim any points. A 21:43 defeat against Argentina on Monday has so far been their most decent result, so Cuba will be favoured to win. 
United States of America vs Costa Rica 15:45 CEST (16:45 EEST)
At the preliminary stage, the USA team had nearly as many problems as Greenland, losing all three matches with an overall goal difference of 62-140. However, the Americans improved greatly in the President's Cup, snatching points from both African rivals.
A late surge against Algeria, which secured them a 23:23 draw, gave the US players a much-needed morale boost, and they went on to beat Libya 25:24 the following day. The USA even had a chance to become runners-up in Group I but finished behind Algeria on a goal difference.
Now Danilo Rojevic's team hope to extend their two-game unbeaten run against Costa Rica, who have so far lost all five matches at their maiden World Championship. However, Costa Rica are also determined to end their unlucky run and write history, so a tight battle can be expected on Wednesday. 
Libya vs Angola 18:00 CEST (19:00 EEST)
Africa is represented by six teams at the current World Championship, but Libya are the only ones to have lost all five encounters so far. They were close to ending that run in the match against the USA, as Abdullah Hireebish scored 13 goals and Abd Alraouf Alabasi boasted 16 saves. But despite their individual effort, the Libyans lost 24:25, which frustrated them. 
Now they hope to do better in an all-African clash against Angola, who recorded their maiden win at Germany/Greece 2023 on Monday. Gabriel Garcia Sebastiao netted 13 goals, helping Angola to comfortably beat Costa Rica 43:27 and finish third in Group II.
While both Libya and Angola qualified for the World Championship at the 2022 CAHF African Men's Junior Championship, they did not face each other at that competition. In the end, Angola finished fourth, and Libya sixth, and both teams secured their tickets to Germany/Greece 2023.