Magdeburg return to Super Globe final after 19 years
07 Oct. 2021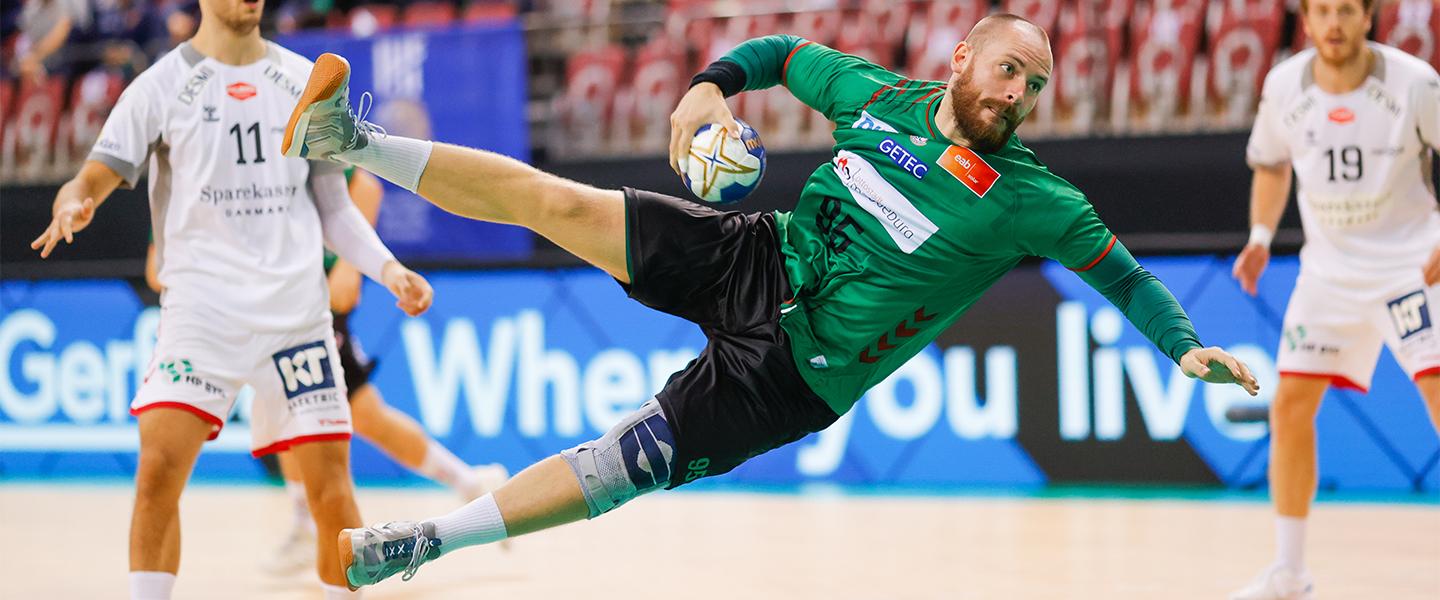 SC Magdeburg became the first to secure a place in the 2021 IHF Men's Super Globe trophy match as they defeated Aalborg Håndbold in the opening semi-final in Jeddah on Thursday evening. The German side survived a close battle with the Danish team, earning a result of 32:30 in their favour.  
Magdeburg await their opponent for the final, with European club title holders Barça and South and Central American champions EC Pinheiros set to meet for the second semi-final later on Thursday night. 
PLACEMENT ROUND 5-10
SC Magdeburg (GER) vs Aalborg Håndbold (DEN) 32:30 (18:18)
It was a thrilling semi-final to open the penultimate stage in the battle for the 2021 IHF Men's Super Globe trophy, with Magdeburg securing the victory inside the final three minutes after a level score until late in the game. 
Aalborg left quite the task for themselves after a start to the match plagued by turnovers and blocked and saved shots. The Danish side fell behind 0:5 and Magdeburg held on to that five-goal distance until near the 15-minute mark. 
The fact that Magdeburg's first eight goals came from the back court – a shared effort between Marko Bezjak, Michael Damgaard and Omar Magnusson – highlighted early problems in Aalborg's defence. 
But Aalborg steadily reduced the deficit as the clock ticked on and from the 25th minute allowed Magdeburg no goals until half-time, enabling the Danish side to level the score ahead of the break. 
Led by a superb outing from goalkeeper Simon Gade, Aalborg took charge early in the second half, although they could not create a comfortable distance. With 15 minutes remaining, the Danish team had the advantage at 25:23, at which point Gade tallied 12 saves – and many on open chances for Magdeburg. 
Despite his efforts, four consecutive goals from Magnusson and Damgaard took the German team in front again, 27:26 at the 51-minute mark, and a tight race to the buzzer followed with the score hovering between level or a one-goal edge for Magdeburg. Magdeburg finally pulled away to a two-goal lead that would be critical to their victory in the 57th minute, courtesy of Tim Hornke – and when they opened a three-goal gap one minute later, the match was won.  
For Magdeburg, it is the second appearance in the IHF Super Globe final, after they took the silver medal at the second edition, in 2002. The title at the IHF Super Globe has not been won by a German club since Barça's three-year run began in 2017, following Füchse Berlin's two consecutive trophies – but a German team has appeared in the final every year since 2015. 
Aalborg, on their debut at the IHF Men's Super Globe, will play for bronze when the medal matches take place on Saturday.