Flawless Germany claim Men's 19 EHF EURO title
24 Aug. 2021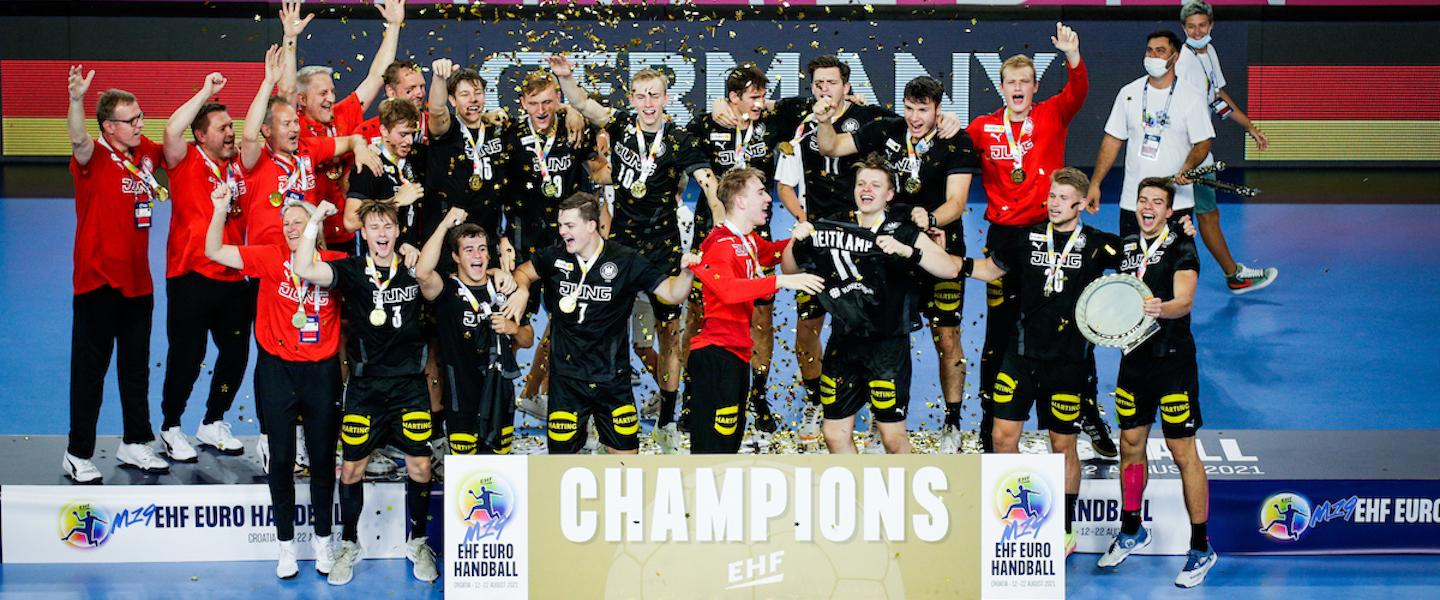 A flawless display, which saw Germany win six games and draw another, helped Martin Heuberger's team lift the Men's 19 EHF EURO title, one year after the competition was postponed due to the COVID-19 pandemic.
A golden generation spearheaded by Justus Fischer and Renars Uscins, who combined for nine goals in the final against hosts Croatia, wrote history on Sunday evening.
In a packed Varazdin Arena on Sunday, full of Croatian fans, who cheered for their favourites, Germany started strong and never looked back, taking a commanding 34:20 win, the biggest-ever margin of victory in history of the last game of the competition.
It was also Tim Freihofer who helped Germany seal the title, with dominant performances in the last two games of the tournament. Just one day after celebrating his 19th birthday, Freihofer scored the decisive goal in the semi-final against Spain, converting a penalty in the last second to seal the win for his team, 31:30.
However, his flawless game against Croatia, a six-goal outing, despite tearing a ligament in his hand, was his most outstanding achievement, helping Germany become European champions for the first time since 2012.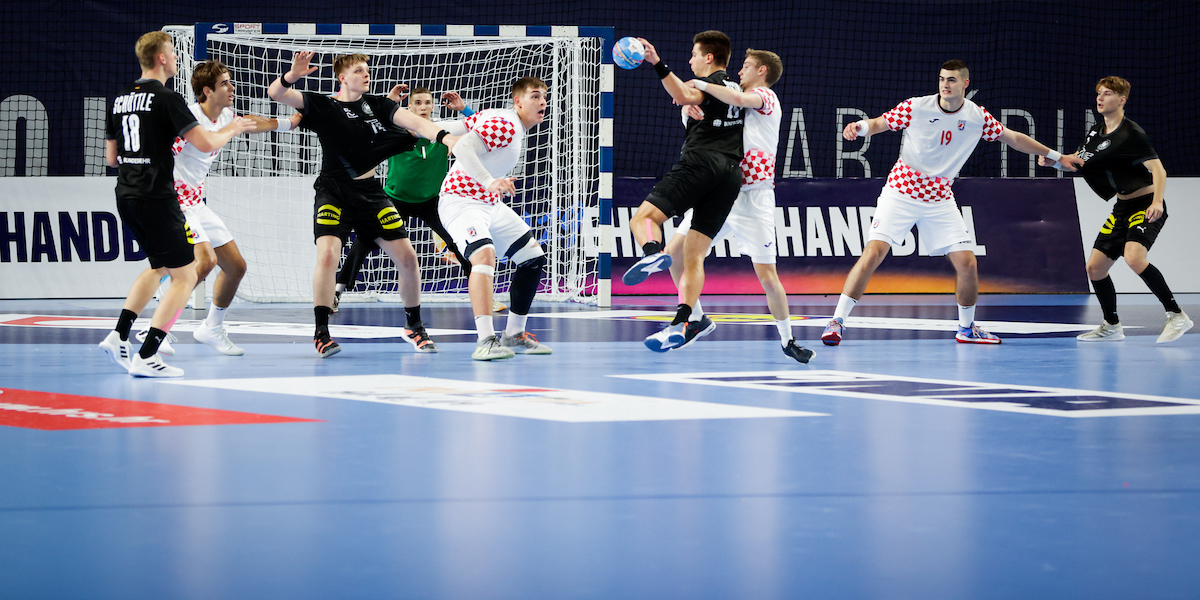 For coach Martin Heuberger it was the fourth gold medal with the German side, winning the Men's 20 EHF EURO 2006 and the IHF Men's Junior World Championship in 2009 and 2011.
He reiterated throughout the tournament that Germany's objective was to leave the Men's 19 EHF EURO in Croatia unbeaten and his team duly delivered. Strong, dominant and intelligent in crucial moments, they took six wins and drew only one game, 29:29 against Denmark. 
With this win, Germany became the first team ever to secure the gold medal three times, after repeating their antics from 2008 and 2012.
🏆 U19m-@EHFEURO

DA IST DER TITEL! 🔥
--
📸 EHF / @kolektiffimages #CROGER #WIRIHRALLE #aufgehtsDHB #handball pic.twitter.com/y41iYpLRwu

— DHB_Nationalteams (@DHB_Teams) August 22, 2021
The German side leapfrogged Croatia, Sweden and France, who have each won the competition two times.
In the bronze-medal game, Spain, the strongest attack of the competition, secured a 37:28 win against Slovenia, denying them their first-ever medal at the Men's 19 EHF EURO.
Sweden's Elliot Stenmalm and Slovenia's Mitja Janc were the top scorers of the competition, with 61 goals each in seven games.
Stenmalm started the tournament in emphatic fashion, scoring 39 times in the group phase, with a 14-goal outing in the draw against Spain (35:35) raising all the eyebrows.
However, it was Janc, an 18-year-old centre back, who stole the show, scoring 17 times in the draw against Spain, 37:37, as Blaj Janc's younger brother also added 13 goals in the win against Italy.
For more information, visit the competition website.
Photos: European Handball Federation